T Register 2021 Events
Updated 22 October 2021
Online video seminar on fitting a USB socket to a T Type
There will be an online video seminar held on Wednesday 10 November 2021 at 6.50pm for a 7pm start. The subject will be fitting a negative earth USB socket to a positive earth T Type.
The seminar will be lead by Paul Ireland and will explain the details of isolating both the USB socket and the USB charging lead from causing shorts resulting in other potential damage. It will last for 45 minutes and will be informal in nature, and Paul will show a bench demonstration of what he has done.
Most descriptions of fitting a USB socket go into great lengths about insulating the USB socket from the chassis because of the differences in earthing, but none have included the potential problem with the USB cable itself – and Paul has the solution!
To join, all you have to do is click the link below and it will take you the conference room of the Jitsi video conferencing system –
https://meet.jit.si/tregisterusbsocket
and remember to allow access to your video camera and audio. If you prefer to use an iPhone or Android phone, or a tablet, then it's best to download the relevant Jitsi app from
https://jitsi.org/downloads/
and then type
tregisterusbsocket
in the Meeting Room field. You can try out the video conferencing room yourself before the day, and for any problems, email David Wardell.
There is no charge.
---
T Register T Party 2021
The T Register Committee has decided to hold a T Party this year, choosing to hold it at the British Motor Museum at Gaydon on Saturday 9 October, in conjunction with the main club's MGCC Social event.
We will have dedicated parking and our gazebo there to welcome T Register members, and although we can't guarantee the hot summer weather we normally enjoy at this event, we can guarantee the camaraderie and friendships that owning a T Type generates 😀.
There is now a T Register T Party webpage with full information and a link to buy tickets for the event, and we hope to see as many T Type owners there as we normally have at this annual event.
---
Update 28 June 2021
Due to the continuing uncertainty with the coronavirus epidemic, and the end of all restrictions on 21 June at the earliest, the T Register plans for events is inevitably somewhat restricted.
MG and Triumph Spares Day at Stoneleigh was moved from Stoneleigh to to the Telford International Centre, then the date for the event was moved first to 18 April and then moved again to 22 August. We do not know as yet if the T Register will be attending.
We have not been able to hold the normal Rebuild event because of the restrictions and the Spring Tour has had inevitably had to be cancelled even after it was moved from April to early July. We are very hopeful that the Autumn Tour will go ahead.
And MG Live scheduled for 12-13 June has already been cancelled, although the race meeting at Silverstone on that date is still planned to go ahead.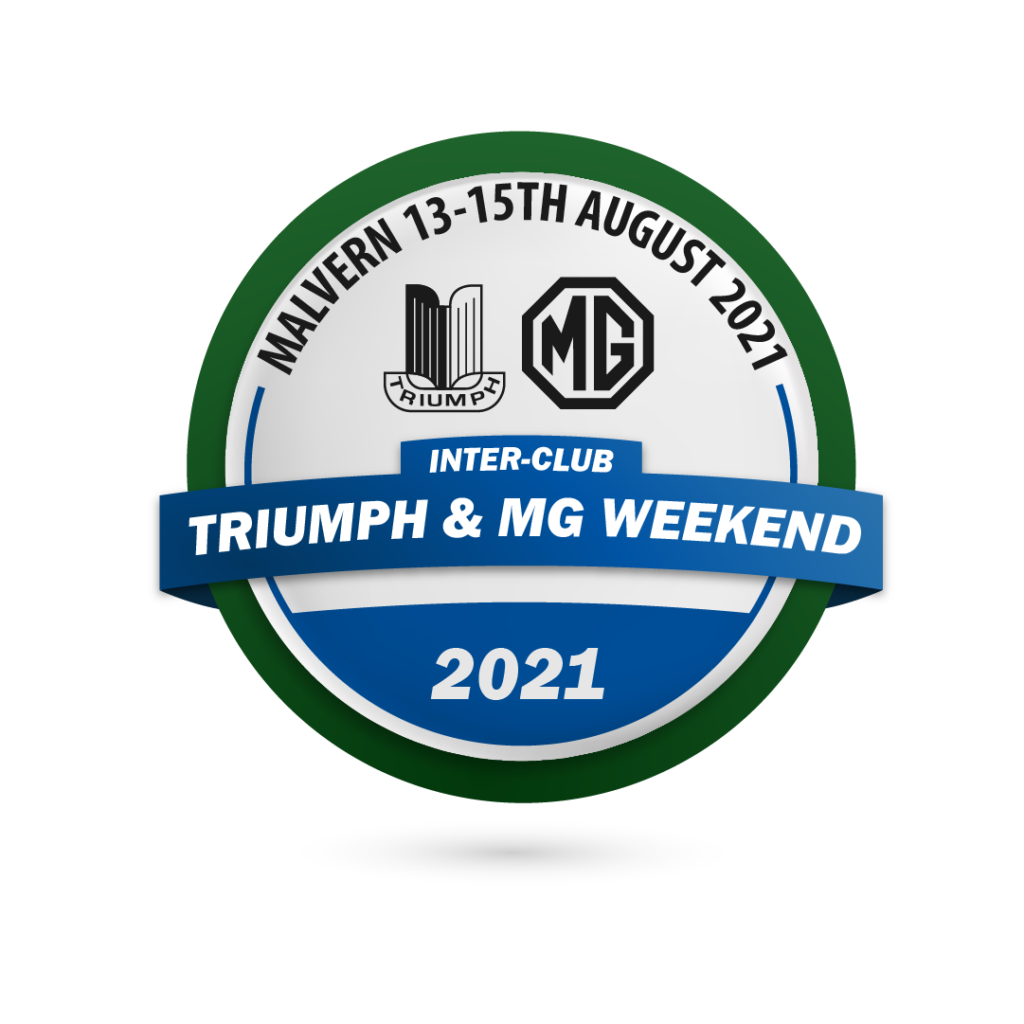 However the government's subsequent announcement of the roadmap for ending lockdown does mean that events may be held now after 19 July, and the main club has already announced a joint event in partnership with the Triumph TR Register and Triumph Sports Six Club to join in with the two Triumph clubs' annual summer event, this year at the Three Counties Showground at Malvern on 13-15 August. You can read more about it on the club's webpages and there is also a website for the event where you can get tickets. It's the only main MG Car Club event on this summer so far.
The California Cup at the Triumph and MG Weekend
One of the events being held at the Triumph and MG weekend is the one normally held at MG Live – the California Cup. This is the MGCC's longest running competition and a sub-section of it is the Register Trophy contested by teams of three drivers from any of the Vintage, MMM, T Type, SVW and Y-Type Registers. And the T Register won it in 2017 beating the Triple M Register. And we'd like to win it again.
Noel Lindford the organiser reports that the course he has designed is in an area only 80% the size normally used at Silverstone, and so will be more of a leveller against the faster modern Midgets. So skill and finesse will count for a lot!
We already have one T Type entrant but if you would like to take part, just contact either David Wardell or Noel Lindford. There is an MGCC webpage for the competition and the Regulations for the event are also available.
Virtual Rebuilds
We did tentatively hold two virtual Rebuild sessions via group video conferencing in February and March – one on rebuilding TD-TF brakes and another by Paul Ireland on ethanol on petrol. They were both well received by the participants but we have to say we were a little disappointed by the take up – we had 17 – 20 people for each one. If things do continue in the stop-start way we have experienced this year, we plan to hold more virtual technical sessions in the Autumn.
There are reports available on the two sessions listed below.
---
27 February 2021
A Virtual Rebuild no 1 – Rebuilding TD-TF brakes
This will be an initial test seminar presented by Paul Plummer to test the water for both the acceptance of the idea with T Register members, and to work out how best to run this kind of virtual seminar, including a concluding question and answer session.
The level will be simple aimed at the novice.
The seminar will be using a video conferencing software called Jitsi – it is very similar to Zoom (which you may have heard of) but is simpler to use. We have produced a guide on how to use the software on your PC, Mac, laptop, tablet or smartphone – it works on all of them.
The seminar will be held on Saturday 27 February at 11am and if would like to join it, just email David Wardell.
27 March 2021
A Virtual Rebuild no 2 – E10 petrol, the Good, the Bad and the Ugly
After the report from the FBHVC on the introduction of E10 petrol, we asked Paul Ireland to give us a talk on the implications of ethanol in petrol for our cars entitled E10 – the Good, the Bad and the Ugly. If you remember, it's Paul who did the XPAG tests at Manchester University and who has written a book 'Classic Engines, Modern Fuel' based on the articles he has written about the tests.
Paul's book is available to buy and all the royalties from the book help educate children in the 3rd world.
The seminar will be using a video conferencing software called Jitsi – it is very similar to Zoom (which you may have heard of) but is simpler to use. We have produced a guide on how to use the software on your PC, Mac, laptop, tablet or smartphone – it works on all of them.
The seminar will be held on Saturday 27 March at 11am and if would like to join it, just email David Wardell.

---
5-9 July 2021
'Spring' Tour to Northern France
Hostellerie Saint-Louis, 47 Rue de l'Église, 59470 Bollezeele, France
Sadly this tour has had to be cancelled despite it being moved from the original date in April to early July, because of the impossibility of running it whilst conforming to the UK and France COVID-19 rules, restrictions, social distancing and COVID testing requirements for participants.

Contact Sally Silcock for more information.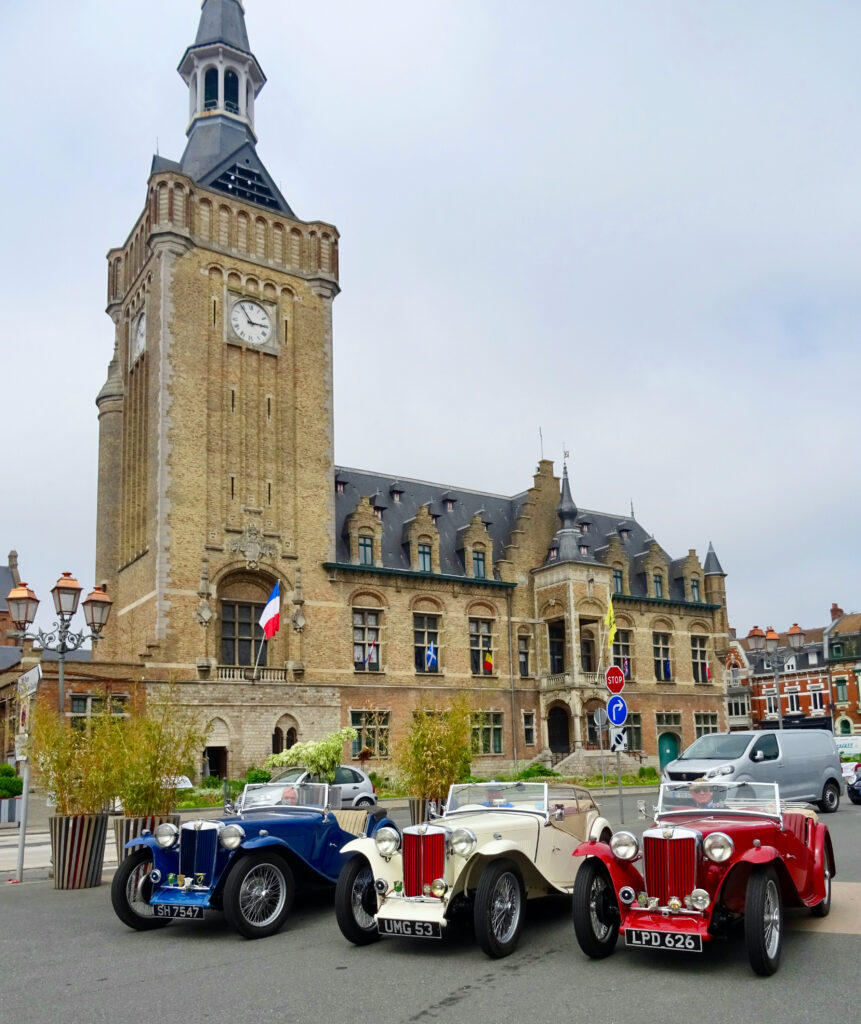 ---
10-13 September 2021
Autumn Tour to the Malvern and Shropshire Hills
This is the Tour we should have had in 2020 and postponed until 2021. We are hoping that we will be able to go ahead as planned, and there will be an update after 19 July which is the new date on which the government says all COVID-19 restrictions will be lifted.
We will be visiting parts of Worcestershire, Herefordshire and Gloucestershire and the area of the Malvern Hills. There will be beautiful countryside, interesting towns and villages and some uncrowded roads suitable for T Types, and we will be following the format of previous years' tours.
If you have retained your booking for for 2020, it will have been automatically rebooked for this weekend.
The hotel
We will be based in the Hilton Puckrup Hall Hotel to the north of Tewkesbury. It is a 4* hotel with modern en suite rooms, plenty of parking, a good restaurant (plus a private dining area) and bar, together with pool, health club, Jacuzzi and gym – just in case you don't get enough exercise wrestling with T Type steering wheels.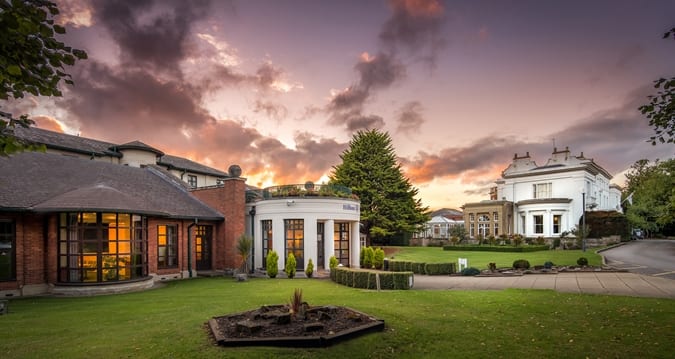 Costs
The Puckrup Hotel have agreed a group booking for either 2 or 3 nights for Dinner Bed and Breakfast. The cost will be £146 per room per night for double occupancy and £123 for single. Both double and twin rooms are available. There will also be a T Register booking fee of £50 to pay for route planning, preparation and printing of the road book and other ancillary items.
Booking
All the 2020 participants have been contacted and advised of the 2021 dates and if you intend to go on the 2021 event then you don't have to do anything. The hotel has already notified those who booked with them for 2020 that they have rebooked your room and accommodation for 10-13 September 2021 and have cancelled your booking for 2020.
We are pleased to say that most participants have indicated that they are able to come this year, with only a few cancellations. If you are not able to come, you will need to cancel the 2021 hotel reservation, advise Ian Palmer of your decision and your £50 Tour deposit will be refunded.
The few cancellations do mean that there are some spaces now available for others who would like to come. Please email Ian Palmer with any queries or if you'd like to see if any places are available.