T Register T Party 2021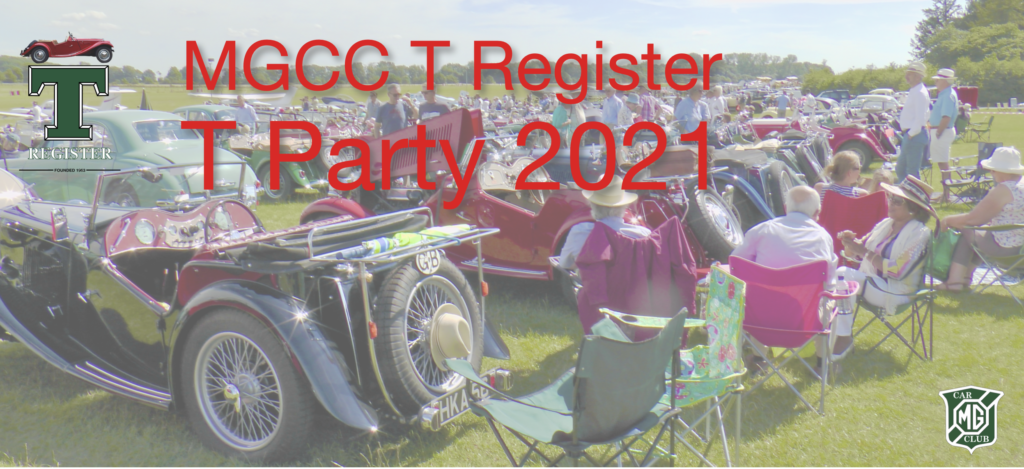 The T Register T Party for 2021 will be held at the MGCC Social event at Gaydon on Saturday 9 October 2021.
We have arranged our own area of dedicated parking overlooking the whole MG scene and also we'll have our own gazebo there to welcome T Register members.

As part of the arrangements made by MGCC we will have access to discounted tickets booked directly with the museum. The tickets must be prebooked with the Museum and are £10 for adults and £7 for 5 to 16 year olds (under 5s are free) and are available until the 8th October.

The day will run from 10am to 4pm and the tickets will give you full access to the museum and its facilities including indoor restaurants.
The British Motor Museum has all the required processes in place to ensure a safe and enjoyable visit for all. Please visit their website to read the guidance in more detail. The Club are working with the team at the museum to ensure the event follows the latest Government guidelines.

MG Car Club Social at the British Motor Museum was a great success after traumas of the summer lockdowns in 2020, so much so that it is being repeated again this year at the same venue. There were 200 cars attending last year so it is a large event.
---