2017 T Register News magazines
This is the archive for the 2017 T Register News magazines.
Number 28 for October 2017 is the last one the T Register will produce and from now on we will concentrate on our monthly email Newsletter. Our Chairman Ian Palmer has this to say about the reasons for doing this –
'Over the years it has become apparent that more and more people are getting their information online and that demand for printed publications is declining. We have after a lot of debate decided that T Register News, which started its life as a quarterly printed newsletter, but which has become a mainly downloaded magazine has been rather superseded and a little duplicated by our monthly Newsletter. We have therefore decided to revise our publications and concentrate on the monthly Newsletter. This has the advantage that it is delivered directly to your inbox, rather than you having to download it from our website. It is of course far more up to date, being a monthly publication and has proved very popular. I hope that you will understand the reasons for taking this course.'
T Register News no 28 Oct 2017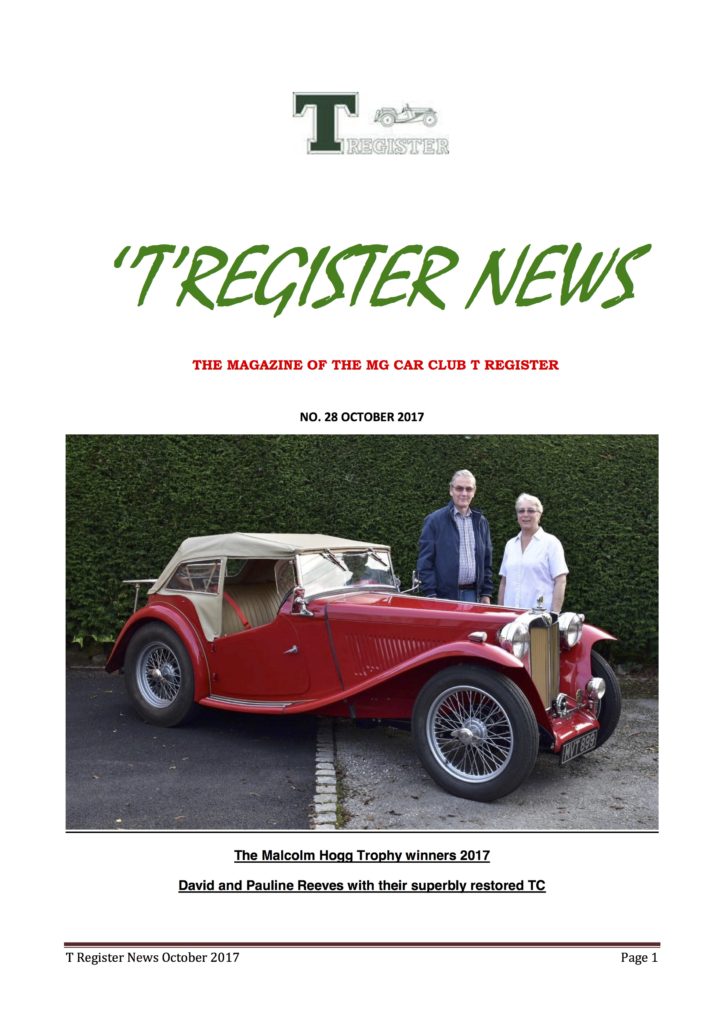 T Register News no 27 Jul 2017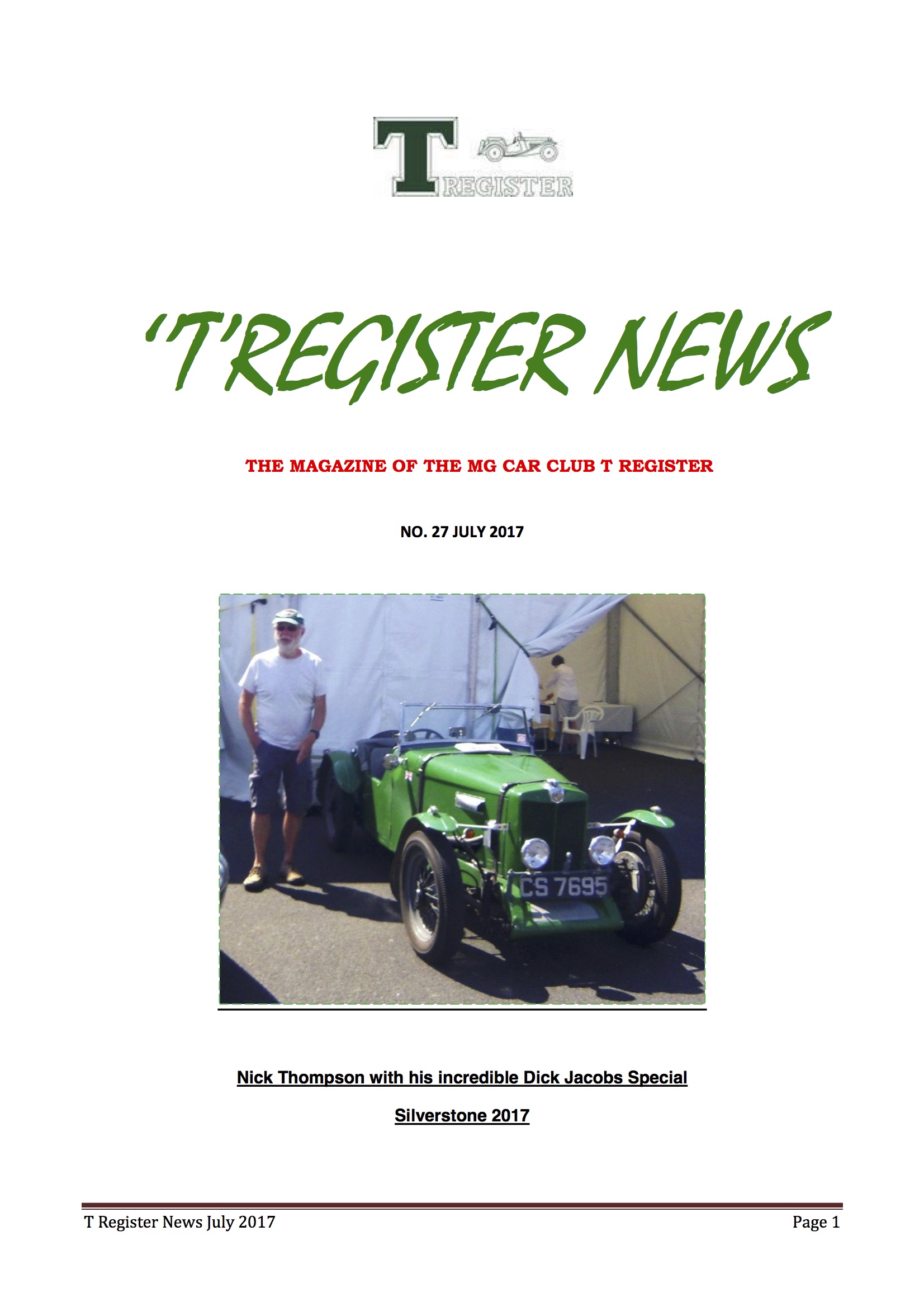 T Register News no 26 Apr 2017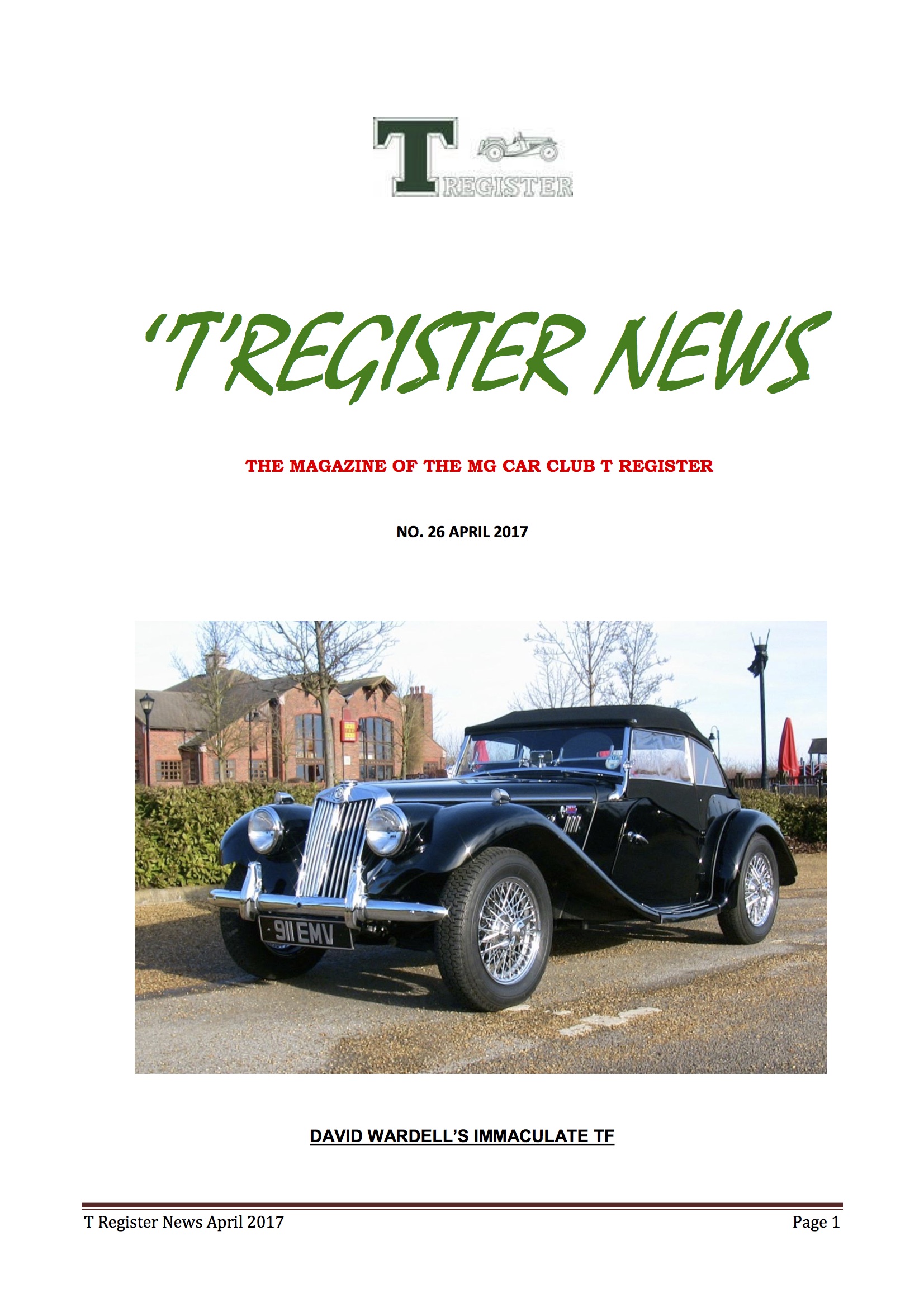 T Register News no 25 Jan 2017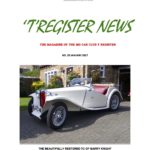 If you wish to receive the magazines as hard copy through the post, there is a subscription service for this at £12 pa including postage. Please click the link below to download an invoice to fill in and send off to the T Register Treasurer.
There is no charge for downloading the magazines.