T Register 2020 Events
We have had a change of date from our original choice in March for Rebuild next year due to a clash in the calendar. Rebuild will now be on 18 April 2020.
The dates for the other events are below and details that we have for them are listed below the simple date list. We are still finalising the arrangements for the T Party. We have not as yet had full confirmation of the date for the MG Era Day at Brooklands, but we think it is 19 April –
9 February – the T Register at the MG and Triumph Spares Day at Stoneleigh
18 April – Rebuild at Gaydon
19 April – MG and British Marques Day at Brooklands
27 April-1 May – Spring Tour to the Ardennes
13-14 June – T Register at MG Live
TBA – T Register T Party
11-14 September – Autumn Tour to the Malvern and Shropshire Hills
9 February
T Register at the International MG and Triumph Spares Day
The T Register will once again have a stand at the International MG and Triumph Spares Day at Stoneleigh Park. The video below was made at the 2019 show.
Seen as the season opener, it's where to get the parts in preparation for Spring and for you to use the T Register stand to sell your unwanted parts to a large number of enthusiastic buyers!
There is a form to complete to list the spares you have you wish to sell at our stand.
You can see all the information on the International MG and Triumph Spares Day website and get your tickets from there. Note that there will once again be dedicated MG parking and this year if you arrive in your MG then the driver can get in the show by buying a ticket on the day for £5.

18 April
T Register Rebuild 2020


This year's Rebuild event will once again be held at the British Motor Museum at Gaydon and participants will have free entry to the Museum during the day.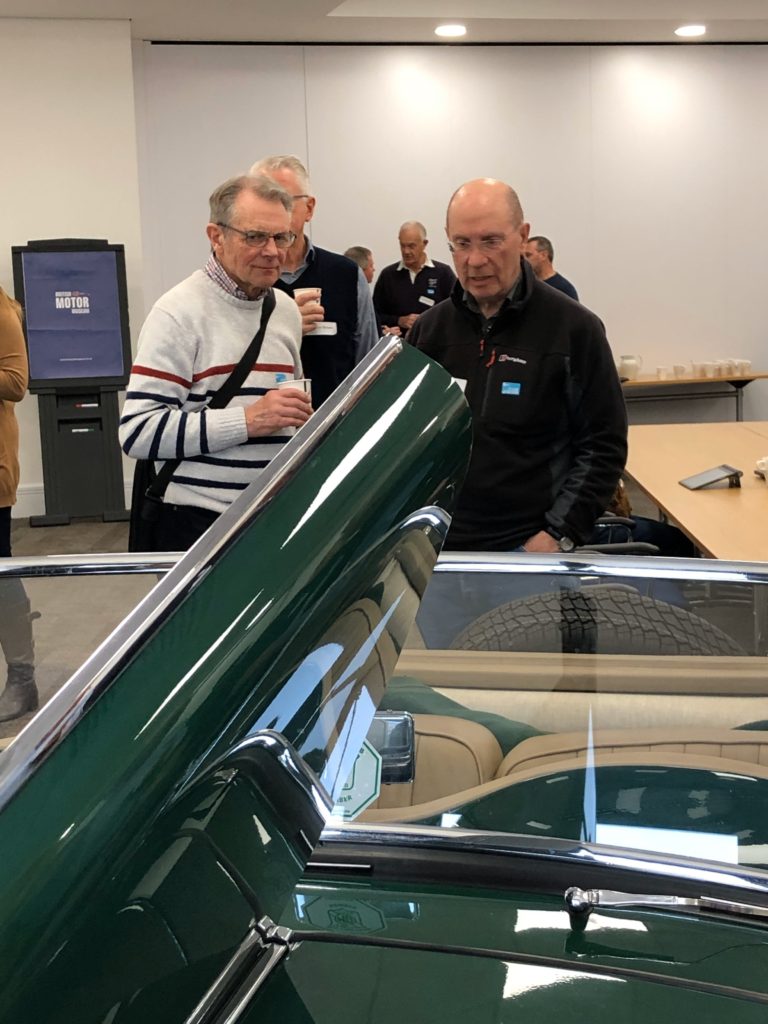 There will be four sessions this year and the initial list of topics is
LED lighting, voltage regulators and dynamos
Competition preparation for a T Type
Solving T Type drum brake problems
A practical approach to common problems on a
T Type
We will keep you well fed and watered with coffee and bacon rolls on arrival together with a buffet lunch and tea and coffee throughout the day.
The event will be followed by the T Register's AGM and we would encourage you to stay for this! We do keep it short and to the point.
The cost will be similar to last year at £47 for MGCC members and £49 for non members. You can now complete an online form and pay by bank transfer which is our preferred way to apply, but you can still download an application form to print out and send off.
There will be a Bring and Buy stall to sell your unwanted spares as in previous years and there is a form for you list your items to help us on the day.
Information on the event will be updated here on the T Register's website. In the meantime for more information, email Barry Knight or telephone him on 01252 875740.

27 April – 1 May
T Register Spring Tour to the Ardennes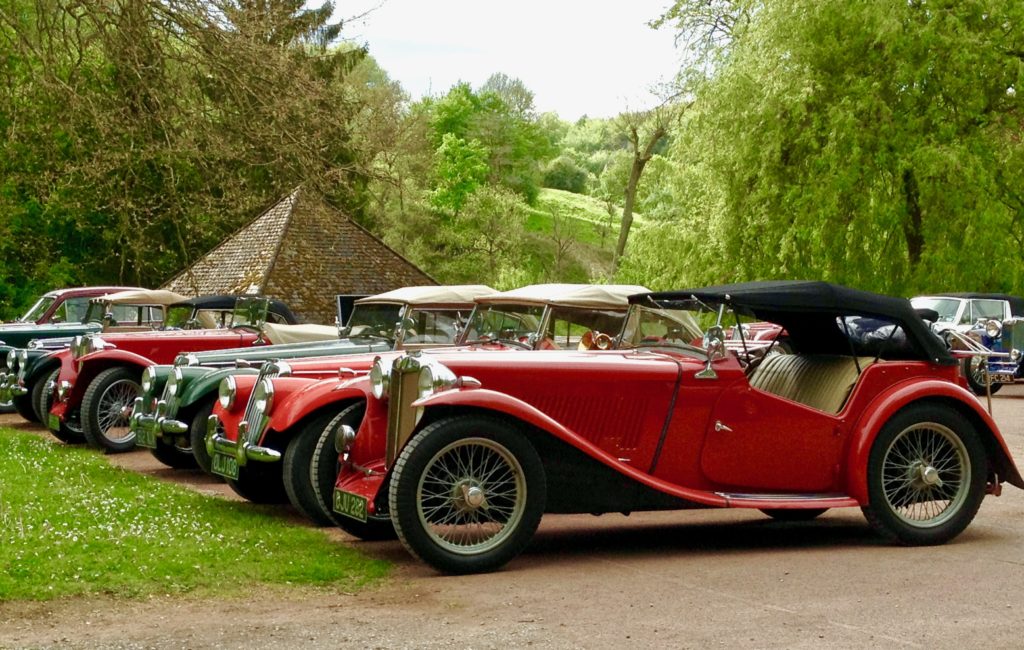 The T Register will again be organising a spring tour to the close continent next year. We will be visiting the Belgian Ardennes the week before VE Day, using the same hotel we visited in 2017 (the year of the escaping banjo bolt!).
Forty rooms have been reserved at the Castel de Pont-à-Lesse near Dinant from Monday the 27th April for 4 nights. The hotel gives us secure parking and those who joined us on our last visit there found it excellent.
How to get there
The nearest ports are Calais, Dunkirk, Zeebrugge and Hook of Holland – the hotel is about the same distance from all of them. You will need to organise your own ferry or Eurotunnel booking. We intend to include in the final briefing a suggested scenic route from a point a couple of hours from the hotel, but this of course is optional.
Things to do in the Ardennes
There are a number of scenic routes in the area, including some recommended by the Michelin guide to the region. There are also lots of places worth visiting, including particularly good caves at Han sur Lesse, a micro-brewery near the hotel and a castle at Bouillon.
As has recently become the tradition on our continental tours, there won't be any set routes or timetables, but we will provide lots of information about the area, and we have the routes from 2017 and they are available to anyone who wants to use them.
Costs
A Double or Twin room will cost €737.50 Half Board and a Single Room will be €500.91. The hotel requires a 30% deposit at the time of booking, which equates to €221.25 for a double/twin and €150.27 for a single room. The entry fee will be £20 per car to cover administration costs.
These are special rates only bookable through the T Register, so we have had to decide what to do about the volatile exchange rates. We have decided to go with £1 = €1, and work out what to do about the excess or deficit when we know how much it is. So the deposit required on booking will be £241.25 per double/twin and £170.27 per single room.
What to do next
We now have firm bookings for 19 rooms, but we do not now have options on further accommodation. It is still possible to book for the event but Sally will have to check with the hotel that rooms are available. So the advice is if you want to go, get in touch with Sally Silcock T.01525 750468 quickly by checking with her and then download and complete the Entry Form.

11-14 September
T Register 2020 Autumn Tour to the Malvern and Shropshire Hills
We will be visiting parts of Worcestershire, Herefordshire and Gloucestershire and the area of the Malvern Hills. There will be beautiful countryside, interesting towns and villages and some uncrowded roads suitable for T Types, and we will be following the format of previous years' tours.
The hotel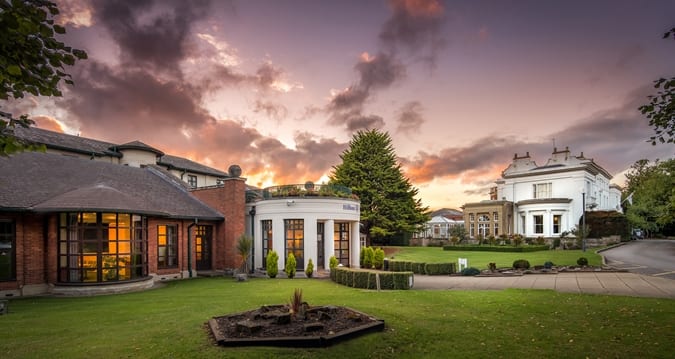 We will be based in the Hilton Puckrup Hall Hotel to the north of Tewkesbury. The earlier choice of the Abbey Hotel in Malvern although a great hotel, was unable to provide sufficient car parking. The Hilton Puckrup Hall Hotel is a 4* hotel with modern en suite rooms, plenty of parking, a good restaurant (plus a private dining area) and bar, together with pool, health club, Jacuzzi and gym – just in case you don't get enough exercise wrestling with T Type steering wheels.
Costs
The Puckrup Hotel have agreed a group booking for either 2 or 3 nights for Dinner Bed and Breakfast. The cost will be £146 per room per night for double occupancy and £123 for single. Both double and twin rooms are available. There will also be a T Register booking fee of £50 to pay for route planning, preparation and printing of the road book and other ancillary items.
Expressions of interest
Please contact Ian Palmer to register your interest and to request a registration form. The event is proving popular. Those who have already received a registration form should return it without delay to avoid disappointment!