T Register 2020 Events – updated 21 March with cancellations
It is with great regret that the T Register have decided to cancel Rebuild this year. We're sure it comes now as no surprise.
There will be a full refund for people who have already paid for the event and our Treasurer will be in touch with you all via email to arrange refunds.
The Brooklands MG event on 19 April has now also been cancelled.
The Spring Tour is under very active review and there will be an announcement soon.
We have abandoned planning for the T Party due to the uncertainty that surrounds us. MG Live is still going ahead at the moment but of course the club will conform to all government advice. Motorsport UK (the body delegated by the government to govern car sporting events which includes road runs) has withdrawn ALL licences until 30 April so that any activity organised by a CRB that is subject to a MSUK permit or certificate of exemption cannot proceed, and any event planned up to 30 April 2020 will not be covered by MSUK permit or certificates of exemption and has to be cancelled. This includes not only race meetings, but also rallies, trials, sprints, hillclimbs and road runs. We do not know if this ban will extend beyond 30 April.
The Autumn Tour is actually solidly booked up and we are keeping a reserved list, but of course we are keeping it very much under review and we have until July to decide whether to cancel or go ahead with the event.
Just to inject a note of optimism, we are actively considering the planning for the 2021 Autumn Tour!
The main club say that MG Live is still going ahead, but they too are reviewing events daily. Kimber House have put up a comprehensive listing of advice and of events that have been cancelled and it's worth a read –
9 February – the T Register at the MG and Triumph Spares Day at Stoneleigh
18 April – Rebuild at Gaydon
19 April – MG and British Marques Day at Brooklands
27 April-1 May – Spring Tour to the Ardennes
13-14 June – T Register at MG Live
TBA – T Register T Party
11-14 September – Autumn Tour to the Malvern and Shropshire Hills
9 February
T Register at the International MG and Triumph Spares Day
The T Register will once again have a stand at the International MG and Triumph Spares Day at Stoneleigh Park. The video below was made at the 2019 show.
Seen as the season opener, it's where to get the parts in preparation for Spring and for you to use the T Register stand to sell your unwanted parts to a large number of enthusiastic buyers!
There is a form to complete to list the spares you have you wish to sell at our stand.
You can see all the information on the International MG and Triumph Spares Day website and get your tickets from there. Note that there will once again be dedicated MG parking and this year if you arrive in your MG then the driver can get in the show by buying a ticket on the day for £5.

18 April
T Register Rebuild 2020 – cancelled


Sadly we have decided to cancel this event for this year as described above.
In the meantime you can enjoy last year's participants struggling on learning how to fold a hood!
19 April
MG and British Marques Day at Brooklands – cancelled
This is the renamed event which was the MG Era Day at Brooklands. The event always attracts a large number of T Types thanks to the indefatigable efforts of Alan Wakefield who is also a Brooklands member.
Brooklands' plan was for MGs to continue to have pride of place in the Paddock, Campbell Car Park and Finishing Straight areas as before, with other, non-MG, vehicles in other parts of the site.
27 April – 1 May
T Register Spring Tour to the Ardennes – under review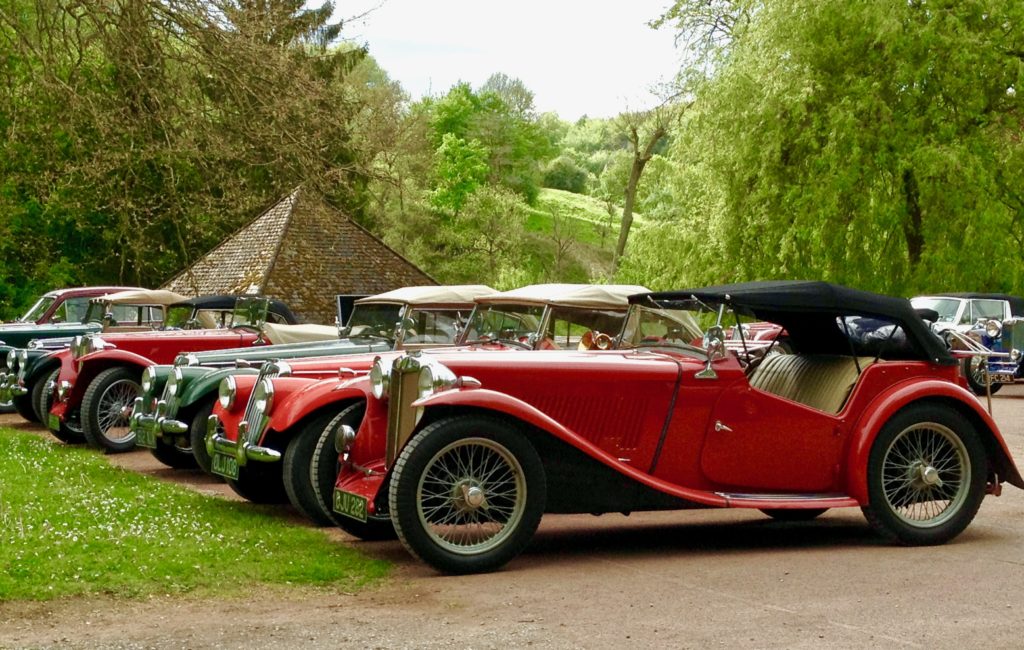 The T Register will again be organising a spring tour to the close continent next year. We will be visiting the Belgian Ardennes the week before VE Day, using the same hotel we visited in 2017 (the year of the escaping banjo bolt!).
Forty rooms have been reserved at the Castel de Pont-à-Lesse near Dinant from Monday the 27th April for 4 nights. The hotel gives us secure parking and those who joined us on our last visit there found it excellent.
How to get there
The nearest ports are Calais, Dunkirk, Zeebrugge and Hook of Holland – the hotel is about the same distance from all of them. You will need to organise your own ferry or Eurotunnel booking. We intend to include in the final briefing a suggested scenic route from a point a couple of hours from the hotel, but this of course is optional.
Things to do in the Ardennes
There are a number of scenic routes in the area, including some recommended by the Michelin guide to the region. There are also lots of places worth visiting, including particularly good caves at Han sur Lesse, a micro-brewery near the hotel and a castle at Bouillon.
As has recently become the tradition on our continental tours, there won't be any set routes or timetables, but we will provide lots of information about the area, and we have the routes from 2017 and they are available to anyone who wants to use them.
Costs
A Double or Twin room will cost €737.50 Half Board and a Single Room will be €500.91. The hotel requires a 30% deposit at the time of booking, which equates to €221.25 for a double/twin and €150.27 for a single room. The entry fee will be £20 per car to cover administration costs.
These are special rates only bookable through the T Register, so we have had to decide what to do about the volatile exchange rates. We have decided to go with £1 = €1, and work out what to do about the excess or deficit when we know how much it is. So the deposit required on booking will be £241.25 per double/twin and £170.27 per single room.
What to do next
We now have firm bookings for 19 rooms, but we do not now have options on further accommodation. It is still possible to book for the event but Sally will have to check with the hotel that rooms are available. So the advice is if you want to go, get in touch with Sally Silcock T.01525 750468 quickly by checking with her and then download and complete the Entry Form.

26 July, 2 August or 9 August
T Register T Party 2020 – not going ahead
We were planning to visit a tranquil and rather pleasant National Trust property with great gardens and space for us to have our picnics, together with an organised short road run with a tulip diagram to get there using a starting point suitable for a large number of participants, going through the Chiltern Hills and taking in a couple of historic Hill Climbs.
The preferred dates would have been 26 July, 2 August or 9 August – dates later on in the summer less likely to clash with other classic car events and give more spacing to our own.
Depending on what happens, our only thinking at the present time is that if the situation improves enough, we might try to organise and impromptu 'pop-up' T Party, but we're not holding our breath.

11-14 September
T Register 2020 Autumn Tour to the Malvern and Shropshire Hills – under review until July
Update 21 March 2020
This is event is actually now fully booked but we are keeping a reserve list. The situation with the present restrictions is being kept constantly under review and we will comply with all Government advice on social interaction. We have until July to cancel the hotel bookings without incurring any financial penalty and we will let participants know what to do well before this date.
Description
We will be visiting parts of Worcestershire, Herefordshire and Gloucestershire and the area of the Malvern Hills. There will be beautiful countryside, interesting towns and villages and some uncrowded roads suitable for T Types, and we will be following the format of previous years' tours.
The hotel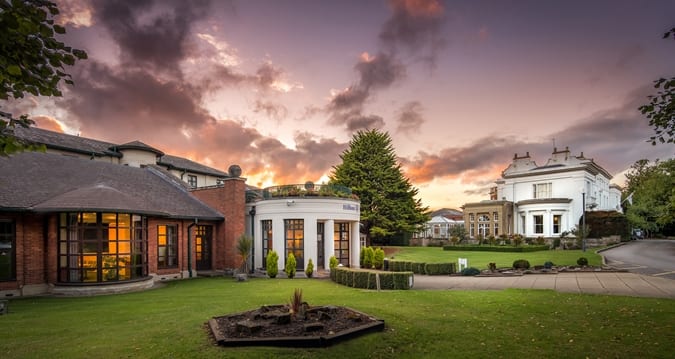 We will be based in the Hilton Puckrup Hall Hotel to the north of Tewkesbury. The earlier choice of the Abbey Hotel in Malvern although a great hotel, was unable to provide sufficient car parking. The Hilton Puckrup Hall Hotel is a 4* hotel with modern en suite rooms, plenty of parking, a good restaurant (plus a private dining area) and bar, together with pool, health club, Jacuzzi and gym – just in case you don't get enough exercise wrestling with T Type steering wheels.
Costs
The Puckrup Hotel have agreed a group booking for either 2 or 3 nights for Dinner Bed and Breakfast. The cost will be £146 per room per night for double occupancy and £123 for single. Both double and twin rooms are available. There will also be a T Register booking fee of £50 to pay for route planning, preparation and printing of the road book and other ancillary items.
Expressions of interest
Please contact Ian Palmer to register your interest and to request a registration form. The event is proving popular. Those who have already received a registration form should return it without delay to avoid disappointment!