T Type and T Specials racing reports 2017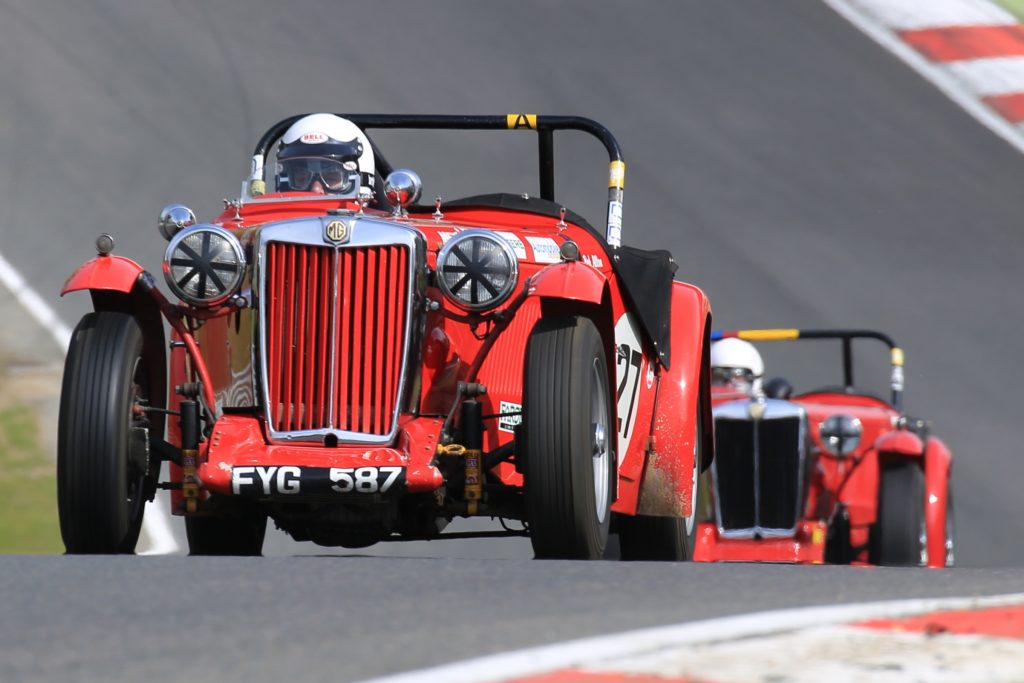 There will be a report for each of the four race meetings in which T Types and XPAG Specials took part this year.
All the reports together with lots of action pictures are on the T Register's Facebook Page and here are the links. You do not have to be a member of Facebook to look at these reports.
In addition T Types took part in two Hill Climb events and these are also featured as photo albums and reports on our Facebook Page.
Hillclimb events
Prescott Autumn Classic 30 Sep – 1 Oct 2017
MGCC South West Centre Wiscombe Park Hillclimb 2017
Race meetings
22 July Cadwell Park
You can also see the full results of the race –
MGCC Iconic 50s results Cadwell Park
17 – 18 June MG Live Silverstone
You can also see the full results of the race –
MGCC Iconic 50s results MG Live Silverstone
29 – 30 April Brands Hatch
You can also see the full results of the race –
MGCC Iconic 50s results Brands Hatch