Overseas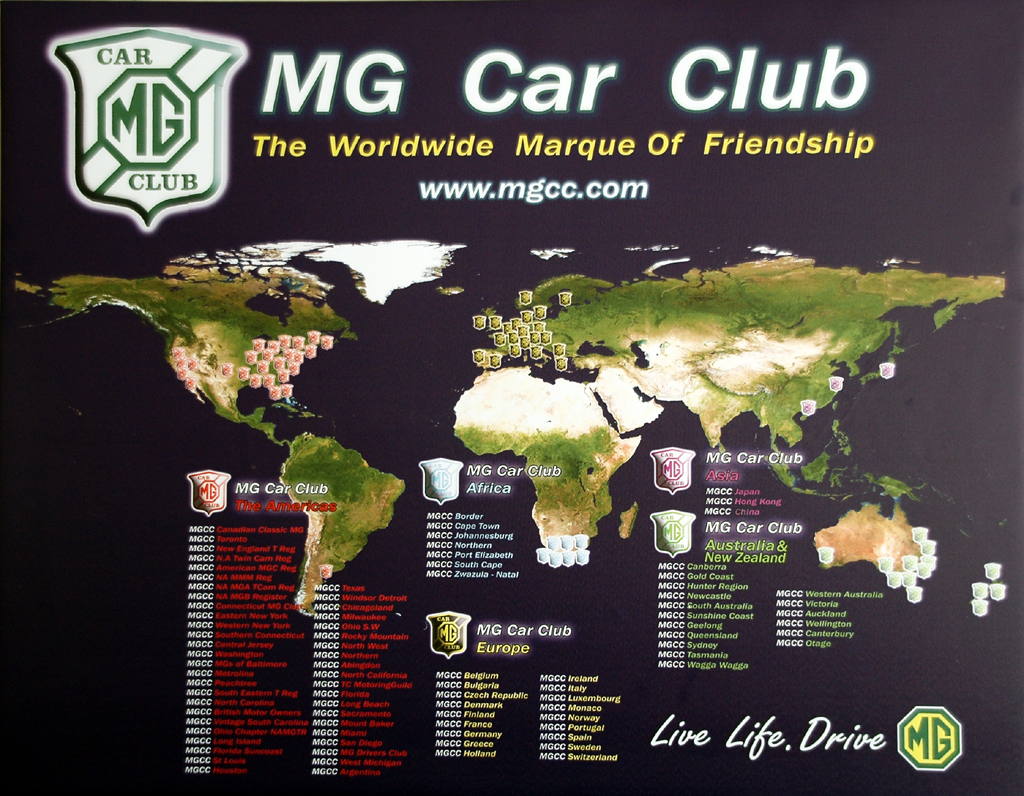 The popularity of the MG marque is well demonstrated by the vast numbers of enthusiasts that are to be found in the far flung regions of the world.
The main club is represented by local centres in Australia, New Zealand, Hong Kong, China, Japan, India, South Africa, Europe and North America, supported by 55,000 members.
These Overseas Centres are managed by a small Overseas Sub Committee (OSC) with regional responsibilities, chaired by the Overseas Director Peter Cook.
For any Car Club members driving travelling in Europe, there is a 'European Touring Handbook' available to download from the Members Area.
Europe:
Vivian Vleeshouwers
mobile +316 17056954
MGeuropeanmanager@gmail.com
Please CLICK HERE to visit the MGCC European website
Africa:
Please CLICK HERE to visit the MGCC African Centre website
North America
Please CLICK HERE to visit the MGCC North American website
Rest of the World:
Peter Cook
petercookdr@btinternet.com
+44 (0)1566 775991
Please CLICK HERE to visit the MGCC Rest of the World website
Kimber House:
Andy Knott
andyknott@mgcc.co.uk 
+44 (0)1235 555552
If you have any questions relating to an Overseas Club or Centre, please contact the appropriate manager.