T Register 2019 Events Reports
Here are all the reports of the T Register's 2019 Events. They appear in reverse date order so the latest report is at the top of the page.

The T Register at Brooklands MG Era Day
14 April 2019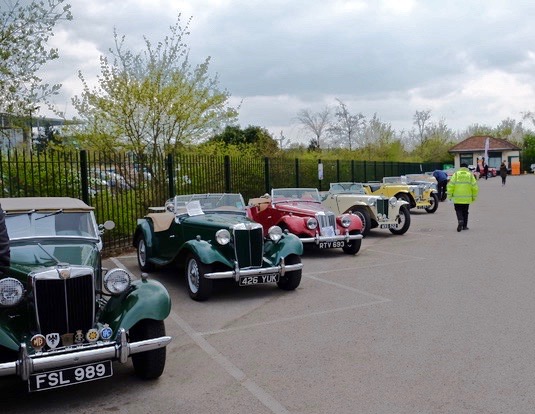 There was quite a T Register turnout for the MG Era Day at Brooklands on Sunday with more than 50 T Types appearing at the event.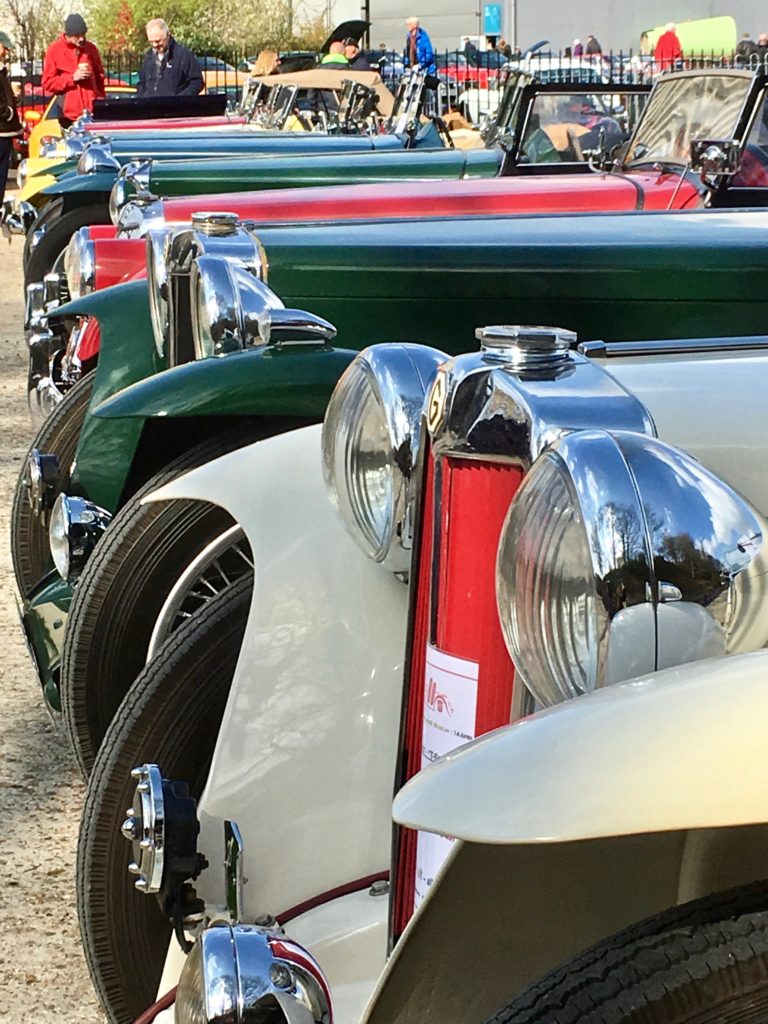 The T Type line up was marshalled by Alan Wakefield who got every T Type model there, except for a TD MkII. And an Arnolt TD as the Brooklands organiser jokingly suggested. And yes, there was a TA Tickford there.
All the other T Types were parked up on the newly-opened Finishing Straight opposite the racing car bays. Thanks are due to Don Cameron and Chris Runciman for providing them.
You can click the photos for a larger view and there is a full album on the T Register Facebook page.

Spring Tour to Normandy
8-12 April 2019
Clive Manser writes this report on this year's Spring Tour: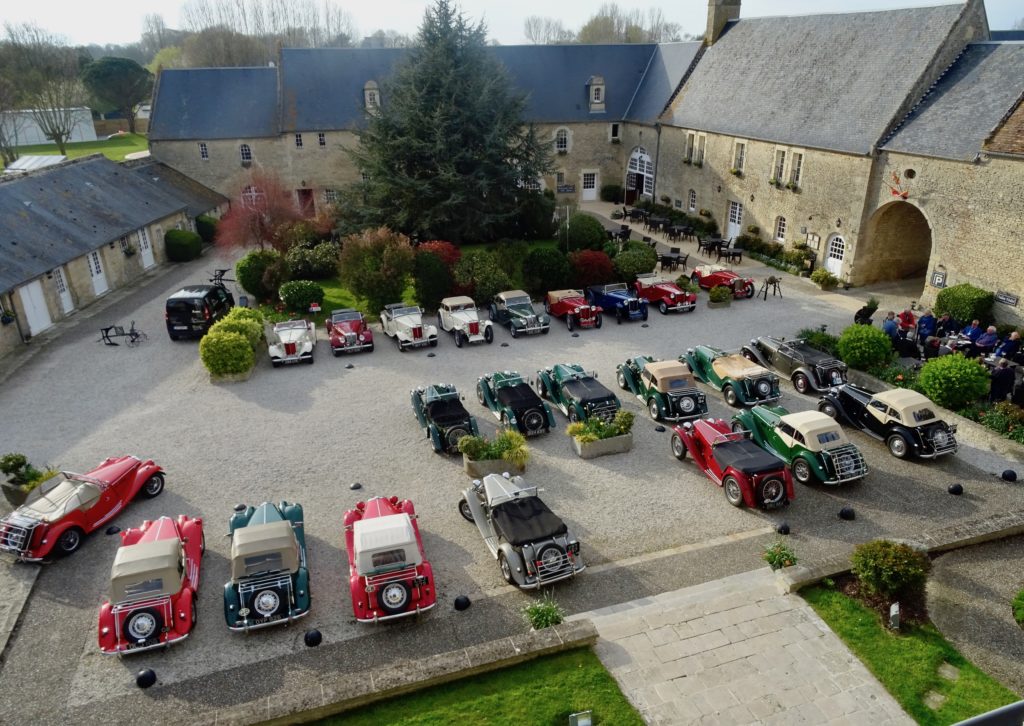 There were twenty two T Types taking part on this year's Spring Tour, staying near Crépon just inland from the Normandy Landings beaches. Certain 'events' at home required us to obtain European Driving Permits and Green Cards which in the event proved unnecessary.
There were no major breakdowns or incidents, just the usual minor ailments such as petrol and oil leaks; all to be expected in cars up to 85 years old.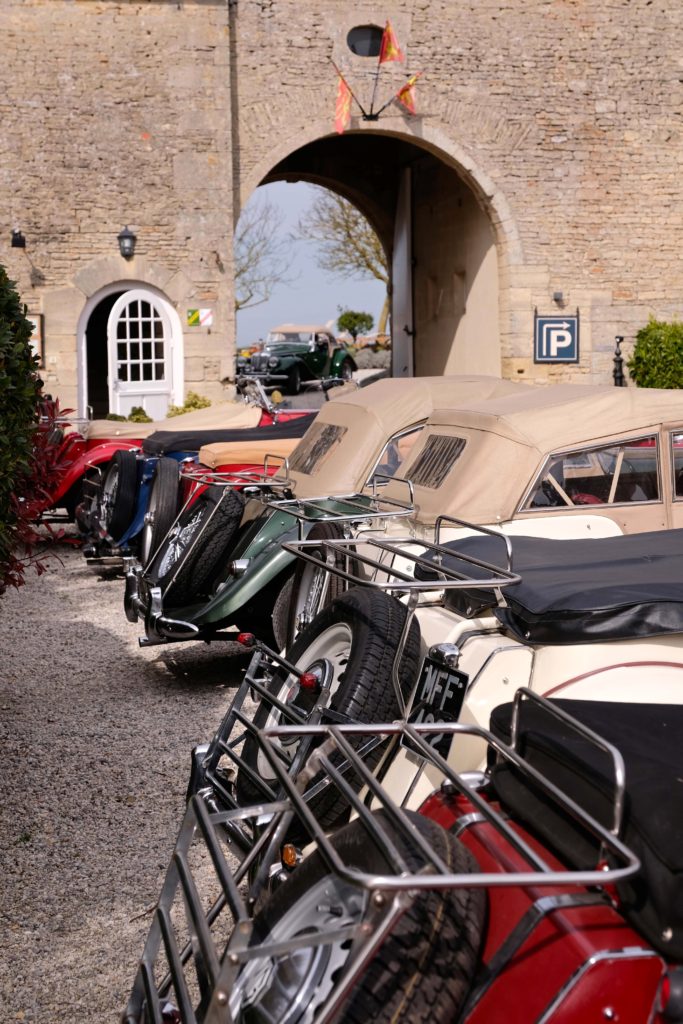 Participants in the tour travelled from numerous locations in the UK, but the furthest travelled were Jeff and Kate Marsden from Keighley in West Yorkshire, who travelled 303 miles to the hotel.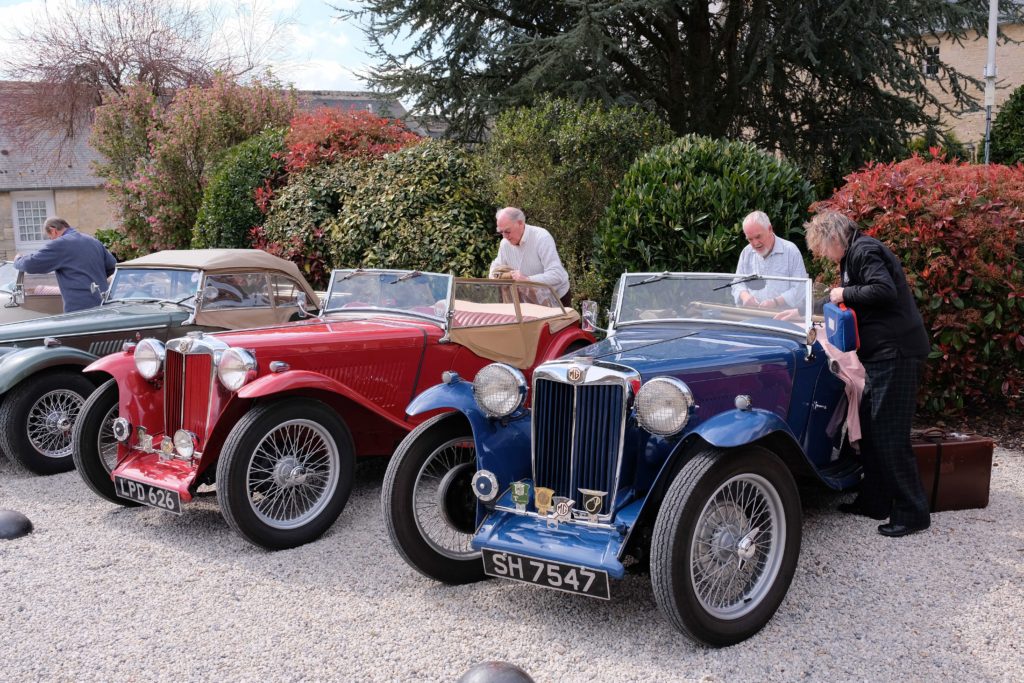 Visits were made to the Normandy beaches and WW2 museums, as well as cider producers and chateaux with gardens displaying tulips.
The weather was fine if a little cold but a great time was had by all.
Many thanks to Bill and Jacqui Abbott, David Jones, Clive Manser, John Morgan, Bill Silcock and Sandra Vinnell for the photographs. You can click the photos for a bigger view and see a full album of them on the T Register Facebook page.

Report on T Register Rebuild 2019
23 March 2019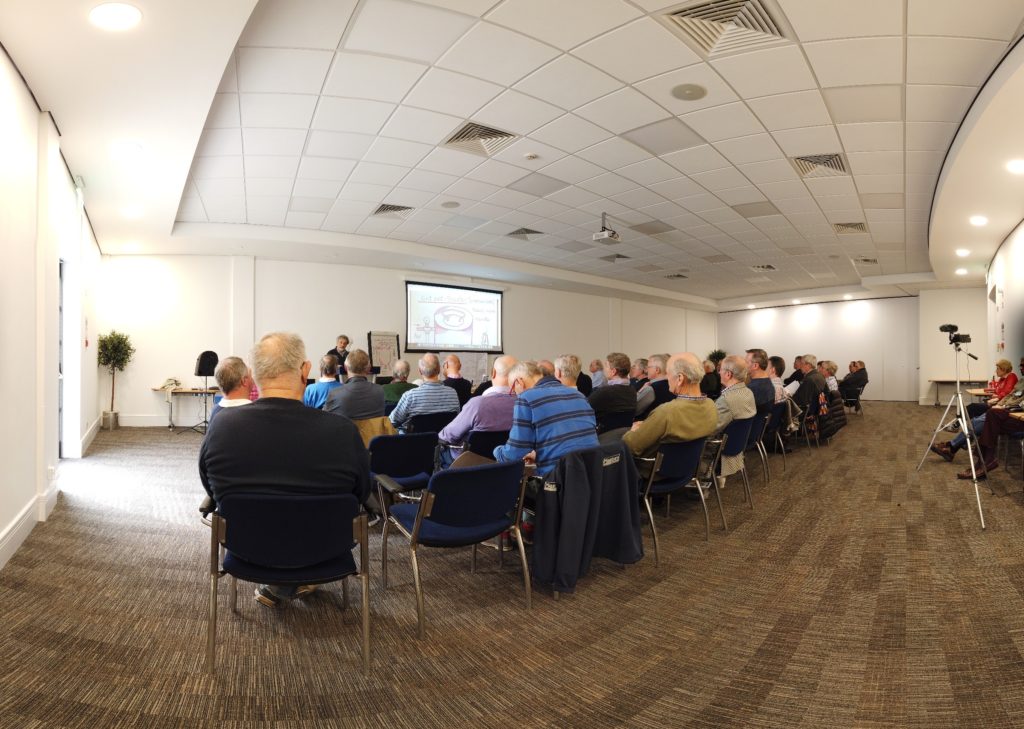 We had 66 people attending Rebuild on Saturday 23 March. It was the 39th running of this annual event.
We had presentations on all those niggly details that you come across when restoring your T Type from Ian Aisles; an expert exposition of paint including all the pros and cons of all those choices of paint, primers, thinners, and where to paint it, by Eric Worpe; and an in-depth explanation of how to fit and trim a hood on a T Type by Ron Gammons.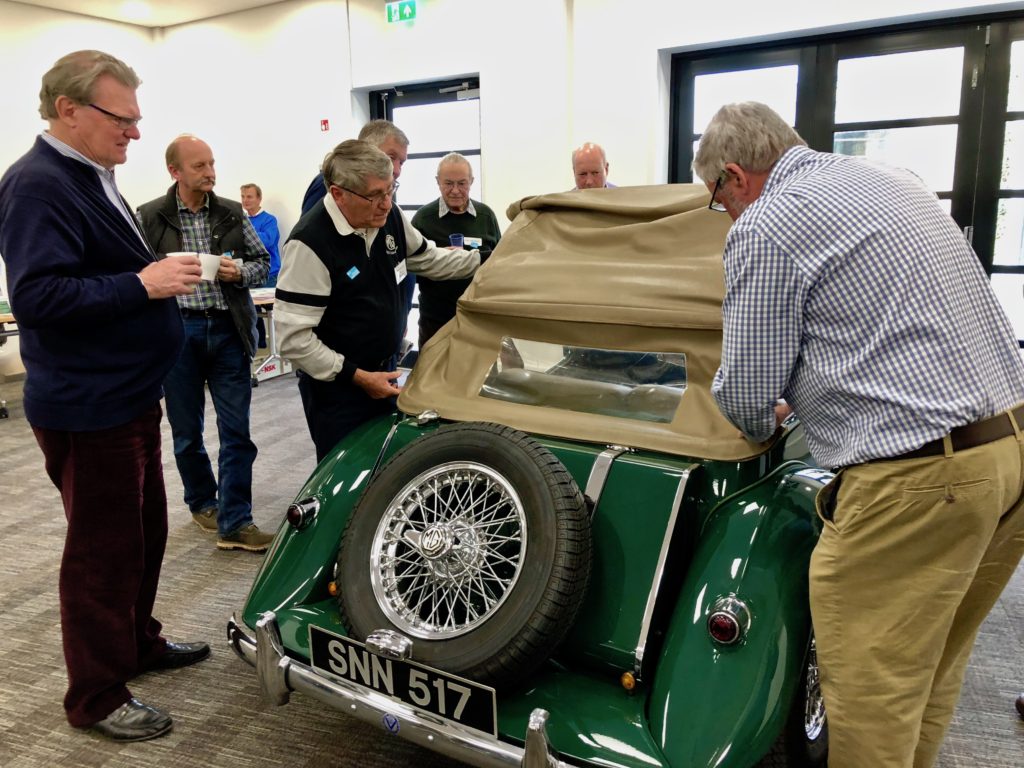 In fact the latter caused much controversy and discussion afterwards when everyone examined the hood of Paul Plummer's home market TF1500 which was on display for us at the event, and you can see part of what went by viewing the album of photographs from the event on the T Register's Facebook page.
The Question and Answer session at the end went into great detail on the whys and wherefores of excess oil coming out of the top of the rockers and we finished off with a capably managed and rapid AGM of the Register.

T Register at the Stoneleigh MG and Triumph Spares Day
10 February 2019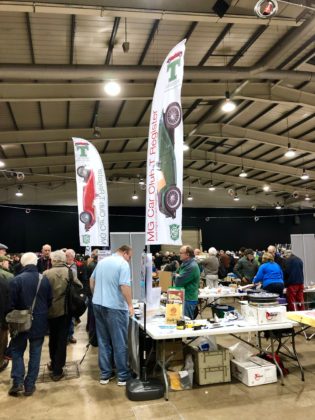 It was cold as normal for the MG and Triumph Spares Day show at Stoneleigh on 10 February, but the crowds still turned up to buy those elusive parts for their restoration.
There did seem to be more sellers selling rescued parts than we've seen for some years and that was particularly so for T Type parts. There was only one T Type seen in the famous cowsheds and it was worth seeing. But there were three for sale in the halls.
You can see photos from the day of items that caught the eye on the T Register's Facebook page. You just had to be prepared to get your wallet out …