T Register Cars and Spares For Sale and Wanted
This is the T Register's page for advertising cars and spares for sale and wanted. The facility is free. Adverts are listed in date received order, the latest one at the top.
There are two separate forms to complete to put your advert on this page, one for cars and one for spares –
Form for advertising cars
Form for advertising spares

Please be aware, the MGCC and T Register cannot be held responsible for advertisers.
Buyers and sellers of cars and spares can leave themselves open to becoming the victim of fraud or other crimes. Please look at the Vehicle Safe Trading Advisory Group (VSTAG) web site – an excellent source of guidance on how to recognise fraudulent approaches when buying or selling a car or spares.
---
Spares Wanted
Car model
TC
Description
Wind screen mounting bracket to body, passengers side.
Contact
Phone 07712384317
email chris.owen@westbarn.plus.com
added 13 November 2023
---
Spares For Sale
Car model
TD
Description
Complete steel exhaust system including down pipe, used in good condition, slight damage to silencer but very good.
Two rear springs, need retempering. With mowog original mark.
Must collect. Located in Oxford.
Price
Exhaust system £50
Rear springs £50
Contact
Phone 01993 704032
added 13 October 2023
---
Car For Sale
Car model
TC
Description
Chassis number TC10213
From 2009 the car was restored with new wiring loom and braking system. Re-chrome of all major parts that needed it, new S J Gilbert steel covered Ash body tub, Collingburn leather seats. There are a few minor marks. Replacement XPAG unit. Runs well, starts easily and shows good oil pressure with no overheating. XPAG engineering reconditioned gearbox. Full tonneau. The wheels and tyres are good. LED Bulbs throughout as well as LED dual forward side/indicator bubs. Rear 1130 tank side panel mounted indicators and central high line brake light mounted behind the spare wheel. Brooklands screens add to the style as well as the two Windtone horns. It has had almost no use for the last few years hence the decision to sell.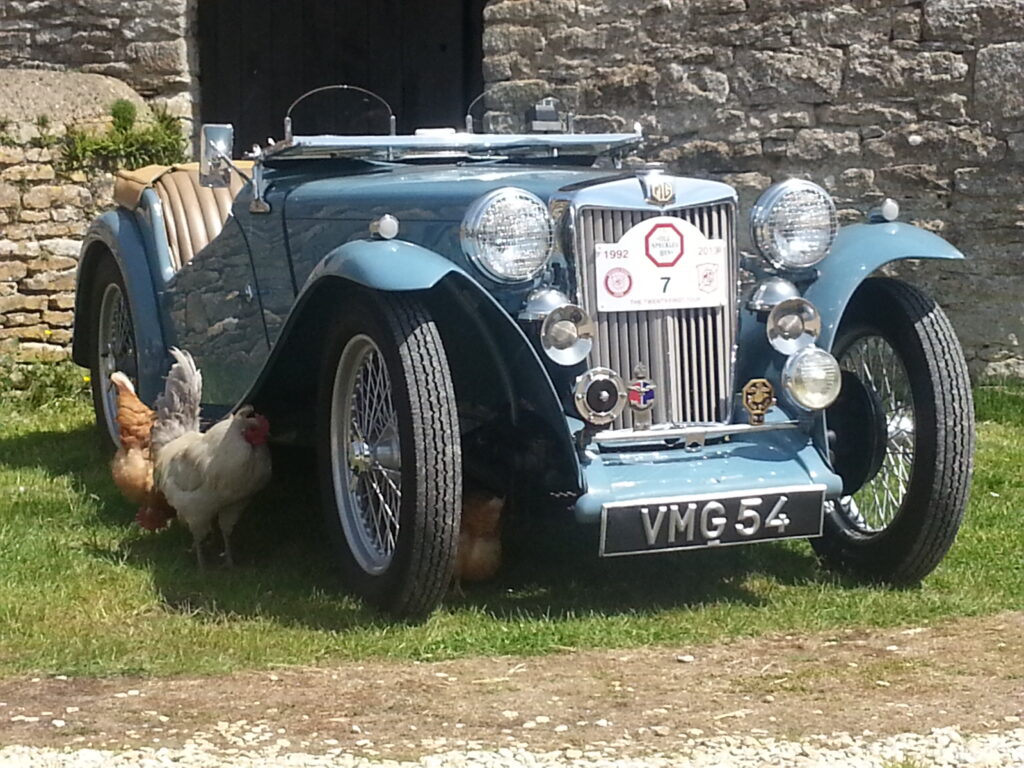 Price
£25,000
Contact
Phone 07877932284
email pete_davies@ntlworld.com
updated 2 August 2023
---
Spares For Sale
Car model
TF or late TD
Description
A job lot of good quality second hand and one or two new parts brake shoes coil springs master cylinder etc. too numerous to mention.
Located at Burnley in Lancashire.
Price
£200
Contact
Phone 01282773336
email barryrbrown@gmail.com
added 13 May 2023
---
Spares For Sale
Car model
TB, TC, TD, TF
Description
XPAW engine bored out to 1400 cc, new pistons, shell bearings, reground crank, lightened flywheel, new starter ring, new clutch plate, new front and rear crankshaft seals and bearings. Newman fast road cam and followers. Cyl head crack tested, converted to unleaded, valves springs guides etc.
Full spec and details available on memory stick.
Price
£3,600
Contact
Phone 01833 660000 or 07999 394077
email beckside.41@gmail.com
added 4 May 2023
---
Car For Sale
Car model
TC
Description
TC for sale, chassis number TC2662, Registration number TYJ 980.
Rebuilt to a good standard in the 90s. Bodywork good, chassis clean, all suspension good. Bottom end rebuilt a few miles ago, does NOT jump out of 3rd. Drives very well with no rattles. DD hood good but a bit faded. Interior good but seats are not leather. Dash very good.
Owned for 30+ years but not enough use (I have an N type) and I want it to be enjoyed on the road.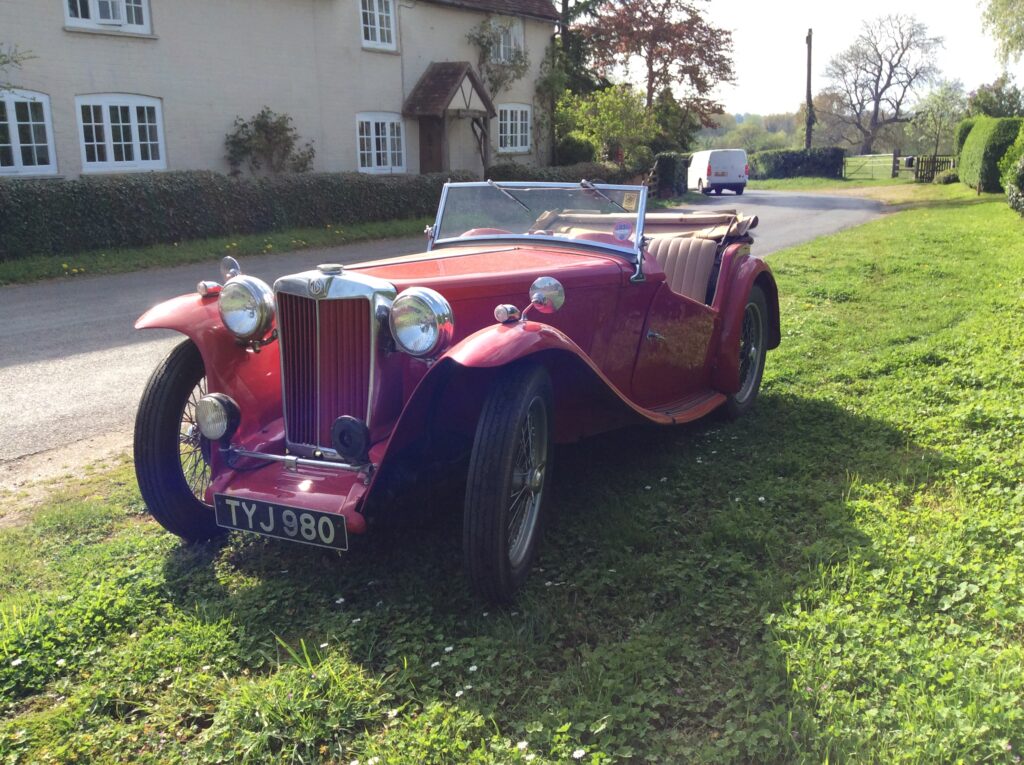 Price
£17,500
Contact
Phone 01189302359
email annieandgeoff@hotmail.com
added 2 May 2023
---
Spares For Sale
Car model
TA, TC, TD, TF and Y Types
Description
XPAG engine in bits for reconditioning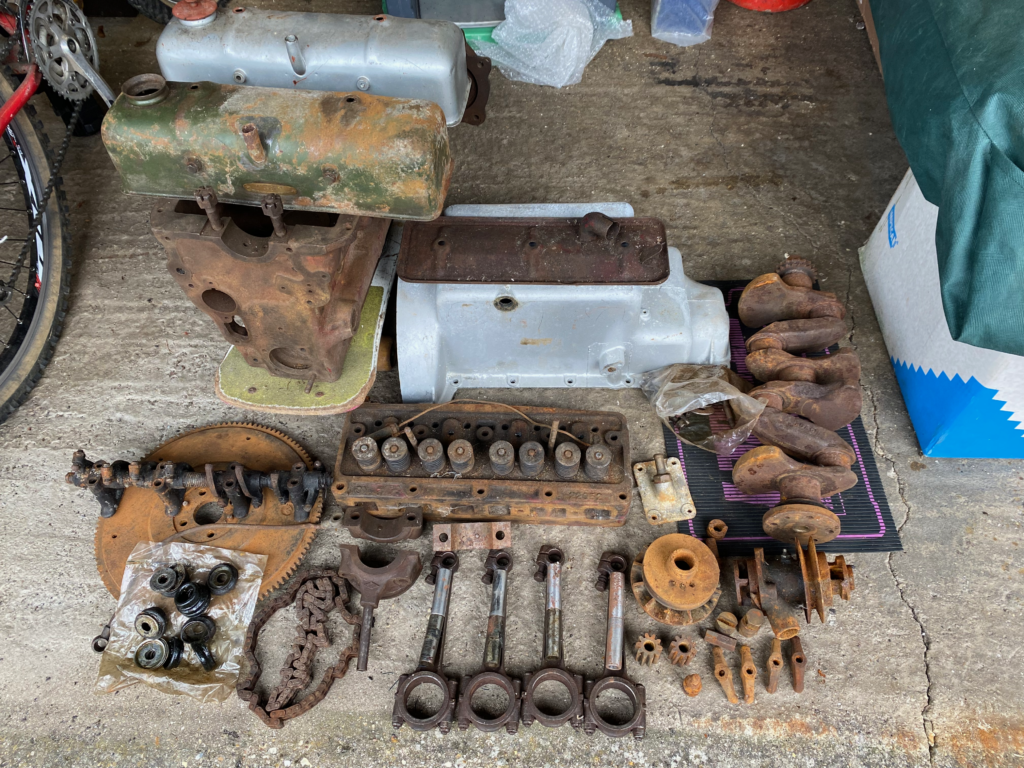 Price
£1000
Contact
Phone 07747167057
email robert.drew554@btinternet.com
added 27 April 2023
---
Spares Wanted
Car model
TD
Description
I am looking for a MG TD (XPAG engine) connecting rod ref: Mowog 24005 *36 or 35, weight between 678 and 783 grams, with the 3 screws and 2 nuts. Or 30 grams less without the nuts and the screw of the axis.
New or used.
Price offered
£50
Contact
Phone +33 778646932
email georgeslauret@yahoo.fr
added 23 March 2023
---
Car For Sale
Car model
TD
Description
MG TD 1951 LHD, Chassis number TD9829, fitted with period Marshall supercharger. Green. In good all round condition.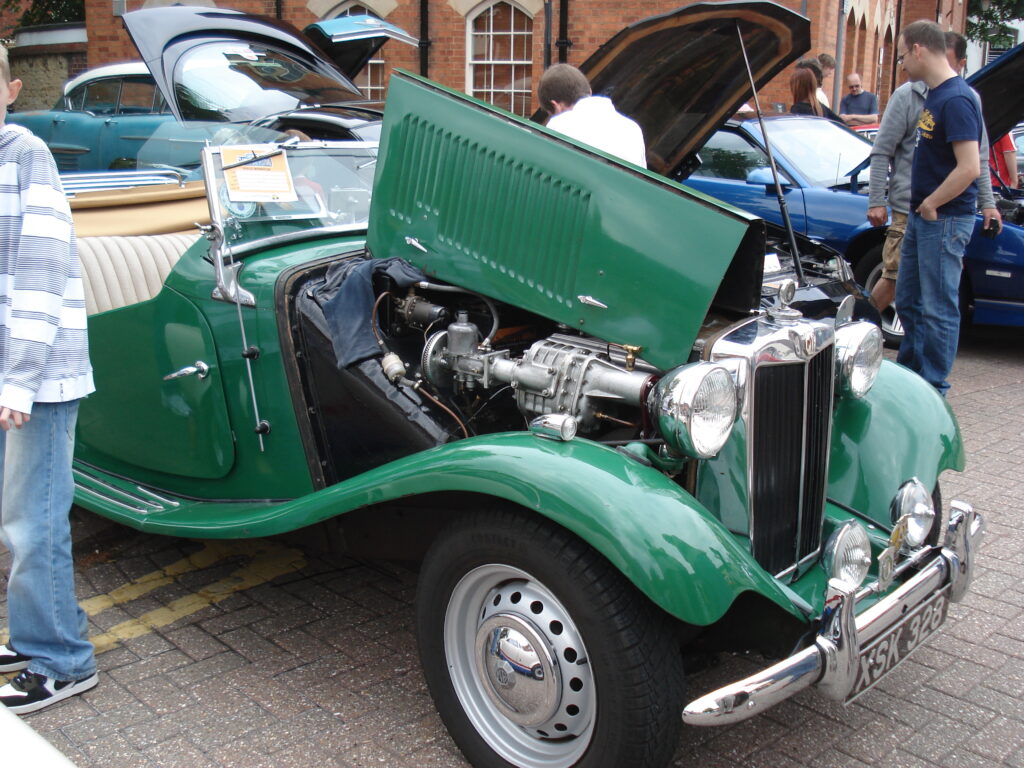 Price
£20,000
Contact
Phone +447851565945
email jerry_pinna@hotmail.com
added 25 January 2023