MGs on Track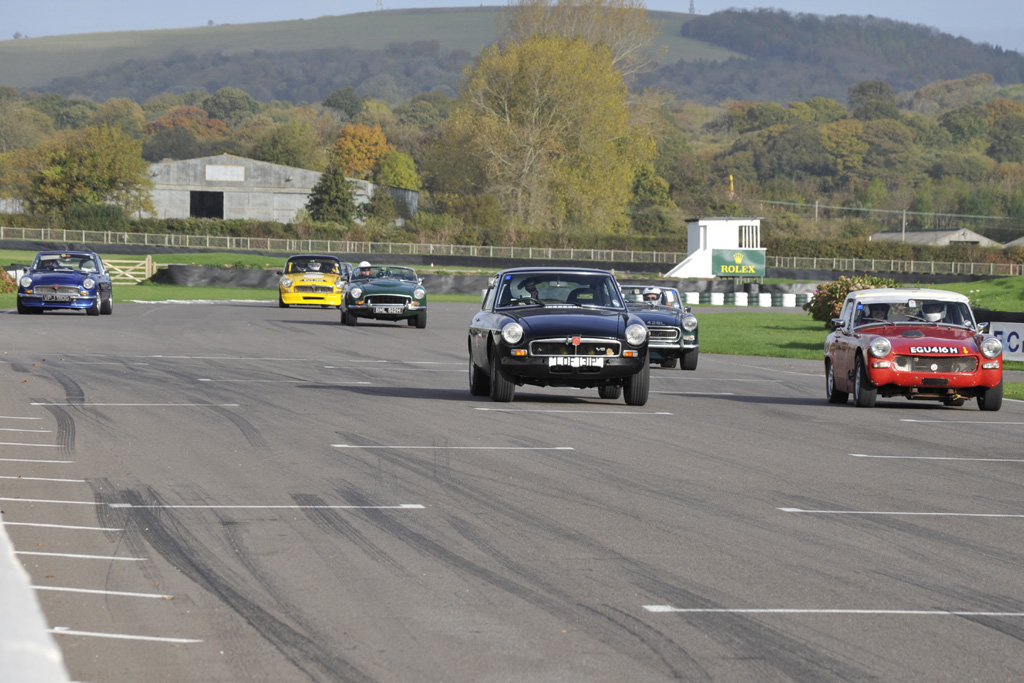 MGs on Track does exactly what it says on the tin!
"We enable you to drive your pride and joy on some of Britain's world famous circuits, such as Silverstone, Brands Hatch and Donington Park" – Dave Pearce, MGoT Chairman.
Our philosophy is simple – to organise fun, sociable track days where MG enthusiasts can enjoy their cars in safety, with fellow enthusiasts and at the best possible price. Our events are non-competitive, there is no need to modify your car and there is no expensive equipment required. All you will need is a helmet and that can be hired from us.
MGs on Track (MGoT) is a specialist branch of the MG Car Club. We have an elected committee, all are MG enthusiasts who enjoy driving their MGs on track. Our events are run for enthusiasts, by enthusiasts, entirely on a voluntary basis.
The MG Car Club is a member of the Association of Track Day Organisers (ATDO), the organisation that sets general safety standards and provides a code of practice for track days. All MGs on Track events are therefore run in accordance with the ATDO Code of Practice.
MGoT days are intended for everyday cars and everyday drivers, not specially prepared cars and experienced circuit drivers. They cater for all MGs, from the occasional T Type to the current Z family, with the majority being MGB derivatives and MGF/TFs. Take a look at the photo gallery on the MGoT website and you'll see the mix.
The website also contains a discussion forum, a frequently asked questions page, and articles written by a people just like you about their track day experiences. What more encouragement could you need!
You can register on the MGoT website for regular email updates about events as they are announced and all bookings are made through our secure online system. Spectators are very welcome at all our events, so if you would like to come along and see what goes on please do.
There is free entry for all spectators and if you make yourself known to one of the committee members you might just be able to go on a passenger lap!
2023 Calendar
11th November, Bedford Autodrome GT
We hope you like what we have planned for 2023 and look forwards to seeing you at one of our track days soon.
Nigel
07759 224 657
NigelS@mgs-on-track.com