T Register 2020 Events Reports
Here are all the reports of the T Register's 2020 Events. They appear in reverse date order so the latest report is at the top of the page.
T Register Rebuild 2020
18 April 2020
Well, not quite the usual report because of course Rebuild was cancelled due to the Coronavirus pandemic, but to (slightly) compensate, we have put together a video of clips taken at previous Rebuild events during the last decade.
The clips include Steve Baker, Graham Robson, Alastair Naylor, Guy Lachlan of Classic Oils, Tom Wilson of Ohio USA, Kenji Matsuoka of Kobe MG Car Club Japan and George Edney.
T Register at the Stoneleigh MG and Triumph Spares Day
9 February 2020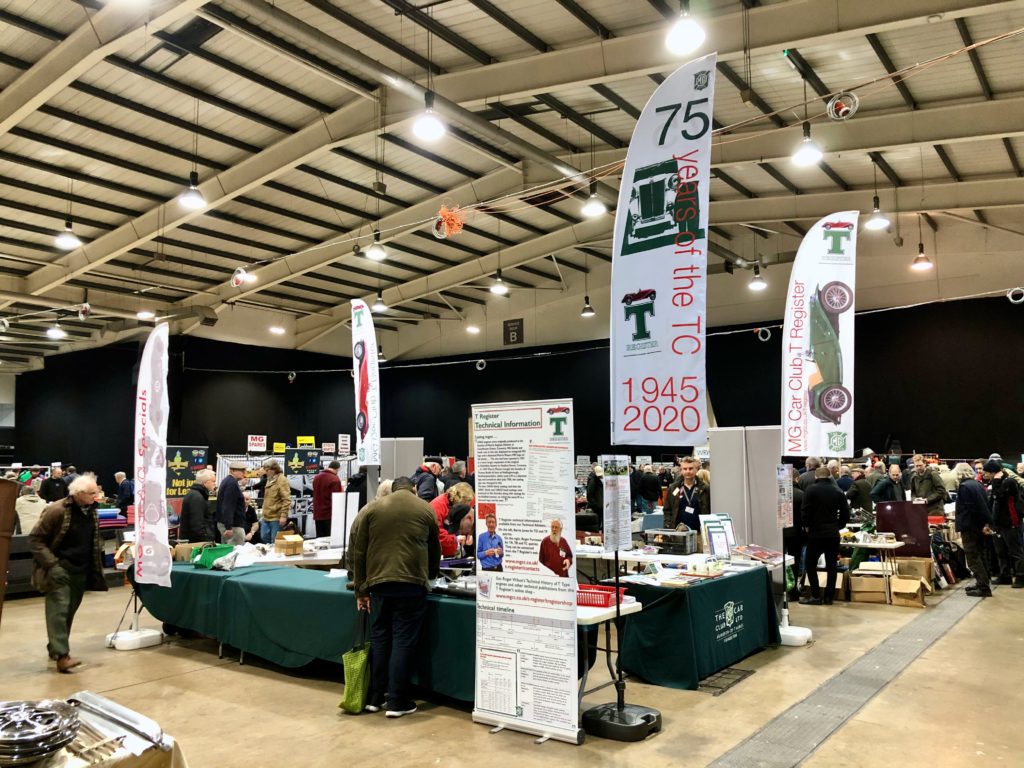 The MG and Triumph Spares Day at Stoneleigh this year took place on The Day of the Storm and it very window and a bit wet on the way there, absolutely poured it down in the early afternoon, and was very windy and very wet on the way back. All-in-all, not unusual weather for Stoneleigh, but at least it was warm …
The consequence was that there was even less T Types parked in the cowsheds than unusual – ie none, but there was one brave Y Type. And probably because of the weather, the show seemed less crowded than usual and lots of visitors were heading home by just after lunchtime.
There seemed to be less individual traders present than in previous years: notable absences included Brown and Gammons, Hi-Gear Engineering and Tim Hodgekiss who always has a great selection of electrical and ignition spares.
However the T Register did a great trade in Regalia much to the satisfaction of our Treasurer, the stand was busy enough and as always, it was great to meet up with MG acquaintances old and new. You can see an album of photos on the T Register's Facebook page and there's a video below of the event.