T Register 2021 Events Reports
Here are all the reports of the T Register's 2021 Events. They appear in reverse date order so the latest report is at the top of the page.
27 March 2021
A Virtual Rebuild – seminar no 2 on E10 petrol, the Good, the Bad and the Ugly
After the report from the FBHVC on the introduction of E10 petrol, we asked Paul Ireland to give us a talk on the implications of ethanol in petrol for our cars entitled E10 – the Good, the Bad and the Ugly. If you remember, it's Paul who did the XPAG tests at Manchester University and who has written a book 'Classic Engines, Modern Fuel' based on the articles he has written about the tests.
We had 20 participants in all and Paul gave us the lowdown on what was good and what was bad with ethanol petrol.
Apparently the good is that it reduces cyclic variability – ie reduces the variability of the point at which the petrol actually burns and so improves the accuracy of the timing of the distributor.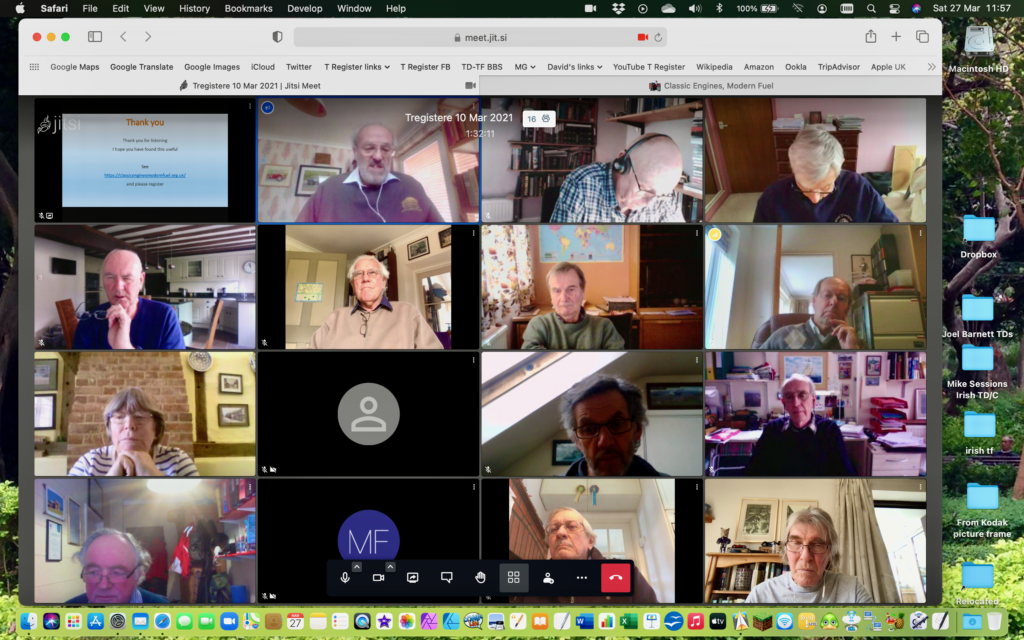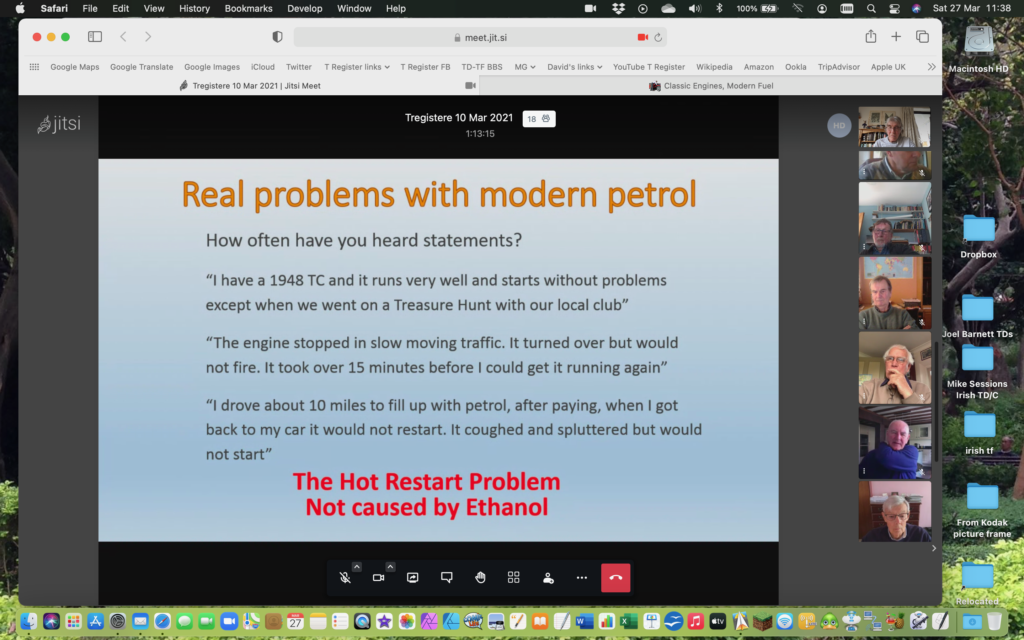 The bad is … ethanol can more easily absorb water and so can cause rust in components – in your fuel tank and float chamber.
So the thing to watch for is, don't leave your fuel tank cap open when it's raining!
As in the first test seminar, the participants really enjoyed the event and appreciation was expressed to the presenter, Paul Ireland.
27 February 2021
A Virtual Rebuild – test seminar no 1 on Brakes
This test seminar was held on Saturday 27 February and had 17 participants.
It was our first foray into online seminars and by the feedback we had from the participants it was a great success. As one put it, 'it was great to talk to car people again'.
The presenter was Paul Plummer speaking on the subject of A Practical Experience of Fixing the Braking System. The intention was not to give a wholesale new exposé on the subject of brakes (the presentation was geared towards beginners, not experts), but to work out the logistics of running such an event online, including Q&As from the audience.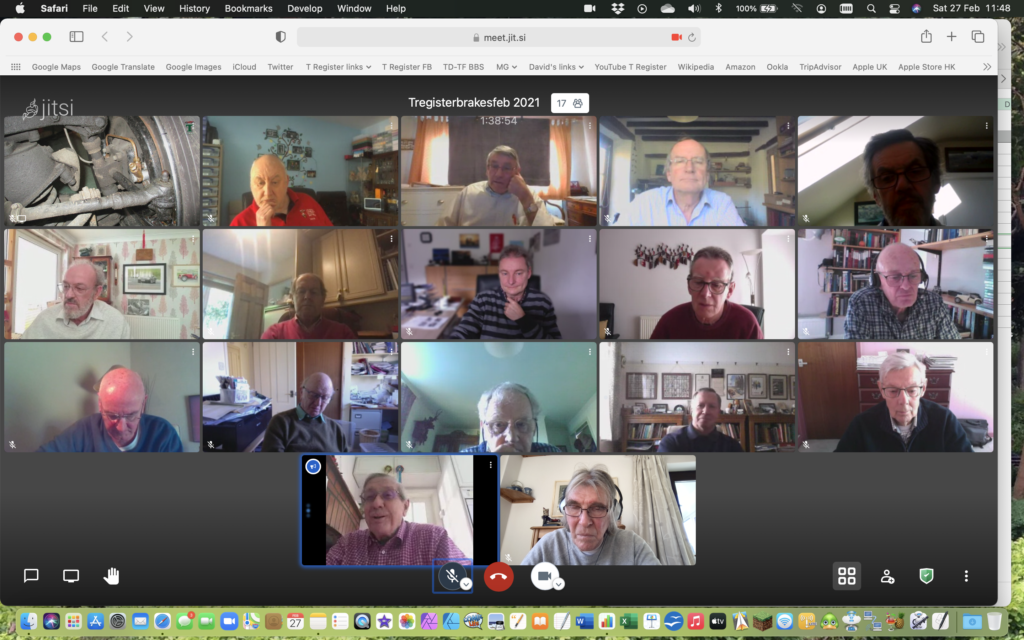 However many expressed the view that the level of the pitch of the subject was just right. And we learnt that we needed to put more effort into managing the Q&A session.
All-in-all, a successful first foray.