MG Car Club Coronavirus LATEST EVENT UPDATES 26/6/20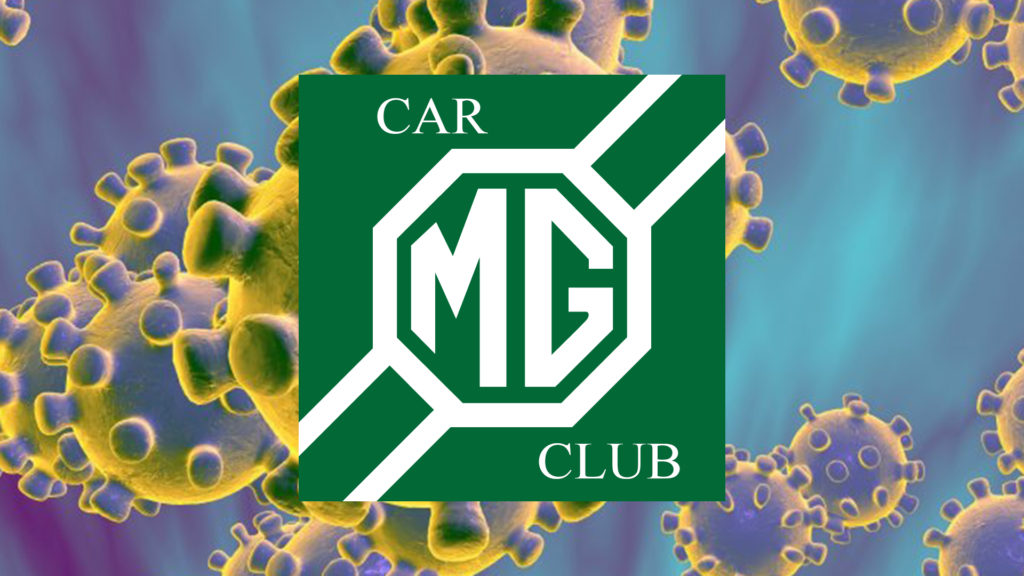 The MG Car Club is committed to following the latest UK Government advice on events and public gatherings.
General Advice
The latest advice from the government has been updated, with new rules coming into effect from 4th July 2020. The key changes have been implemented to enable sections of the hospitality industry to re-open. Tougher restrictions still exist in Wales, Scotland and Northern Ireland so, members in those areas should check on the guidance for their particular region.
Public gatherings of more than 30 people are prohibited in law and there are heavy penalties in place for those that ignore the rules. Guidelines still urge us to avoid meetings of more than 6 people from different households in an outdoor space and two households indoors.
Furthermore, Cafés , Restaurants and Pubs that are able to reopen, will be placed under heavy restrictions to enforce social distancing. Many venues will be operating a pre-book only policy and all venues will be required to record the personal details of anyone entering their premises.
At the current time, the MGCC is strongly advising our organisers for regional areas to continue to cancel all social activities and refrain from road runs or any other meets in groups, until further notice.
Please do NOT drive in groups or convoys. It is important that large groups of classic car owners do not congregate in particular areas, such as parks, or places of natural beauty. By all means, use your classic MG individually to drive to the shops or go out for exercise, but only individually.
Please remember, as a club, we are not only ambassadors for the MG Car Club, but also the classic car scene as a whole.
Furthermore, Motorsport UK have stated that spectators will not be allowed at test days, race meetings and track days.
At this moment in time, we feel it strikes very much the wrong tone with the public to parade classic cars through the streets and country lanes when many people are still in self-isolation within their homes or experiencing hardship or the loss of loved ones. The time will come, soon we hope, but it is not yet.
The latest advice, issued 26th June 2020, urges us to 'Remain Alert and Safe'. It's vitally important that club members drive with caution, as lockdown measures could very quickly return following a second spike if guidelines are not followed.
We must remain mindful of our own safety and be vigilant on the impact of our actions on others.
Key points :
The pandemic is NOT over – the lives of our families and friends are still at risk. 
Check your car over carefully if it's not been used for a while, paying particular attention to tyres and brakes. 
Maintain social distancing of 2 metres where possible (1 metre in certain circumstances – refer to Government guidelines).
If you previously declared your MG as being on SORN to the DVLA , be sure to update it before taking to the road.
If you didn't renew your insurance policy during lockdown, do it right away. To help with this, check out the contacts for our panel of insurers in Safety Fast Magazine.
If your vehicle needs one, do you have an MOT?  The six month extension only applies to cars that were due an MOT after 30th March 2020 and before 1st August. Extensions are granted in the seven days before the expiry date. After August 1st, you will be required to renew your MOT upon it's expiry as normal. 
For more information on COVID-19 visit www.who.int
To view UK Government advice visit: www.gov.uk
For NHS information visit: https://www.nhs.uk/conditions/coronavirus-covid-19/
Please be assured that during this rapidly changing situation, we are monitoring advice very closely and will follow up with MGCC members when the situation changes.
Please note: As our volunteer organisers announce their move to postpone or cancel certain events, members should support them in that decision.
Guidance in brief for England from July 4th … (Scotland, Wales, N.I may differ).
you can meet in groups of up to two households (your support bubble counts as one household) in any location – public or private, indoors or outdoors. You do not always have to meet with the same household – you can meet with different households at different times. However, it remains the case – even inside someone's home – that you should socially distance from anyone not in your household or bubble. This change also does not affect the support you receive from your carers
when you are outside you can continue to meet in groups of up to six people from different households, following social distancing guidelines
those who have been able to form a support bubble (i.e. those in single adult households) can continue to have close contact as if they live with the other people in the bubble, but you should not change who you have formed a support bubble with
additional businesses and venues, including restaurants, pubs, cinemas, visitor attractions, hotels, and campsites will be able to open – but we will continue to keep closed certain premises where the risks of transmission may be higher
other public places, such as libraries, community centres, places of worship, outdoor playgrounds and outdoor gyms will be able to open
you can stay overnight away from your home with your own household or support bubble, or with members of one other household (where you need to keep social distancing)
it will be against the law to gather in groups larger than 30 people, except for a limited set of circumstances to be set out in law. Police will have the power to break up groups larger than 30, apart from these exceptions
Moving forward, from 4 July, people will be trusted to continue acting responsibly by following this and related guidance, subject to an upper legal limit on gatherings (as described above). To avoid risks of transmission and stay as safe as possible, you should always maintain social distancing with people you do not live with – indoors and outdoors. You should only have close social contact with others if you are in a support bubble with them. You should:
only gather indoors with members of up to two households (your support bubble counts as one household) – this includes when dining out or going to the pub
only gather outdoors in a group of more than six people from different households or in larger groups if everyone is from up to two households only
only gather in slightly larger groups of up to 30 for major life events, such as weddings
only gather in groups of more than 30 for specific set of circumstances that will be set out in law
only visit businesses and venues in groups of up to two households (your support bubble counts as one household) or with a group of six people from different households if outdoors
not interact socially with anyone outside the group you are attending these places with even if you see other people you know, for example, in a restaurant, community centre or place of worship
try to limit the number of people you see, especially over short periods of time, to keep you and them safe, and save lives – the more people you have interactions with, the more chances we give the virus to spread
not hold or attend celebrations (such as parties) where it is difficult to maintain social distancing when gathering in the group sizes advised
only stay overnight away from your home in groups of up to two households (your support bubble counts as one household)
when asked, provide your contact details to a business so that you can be contacted as needed by the NHS Test and Trace programme.
Please adhere to these guidelines to protect the health of yourself and others.
Please be assured that during this rapidly changing situation, we are monitoring advice very closely and will follow up with MGCC members if the situation develops.
Please note: As our volunteer organisers announce their move to postpone or cancel certain events, members should support them in that decision.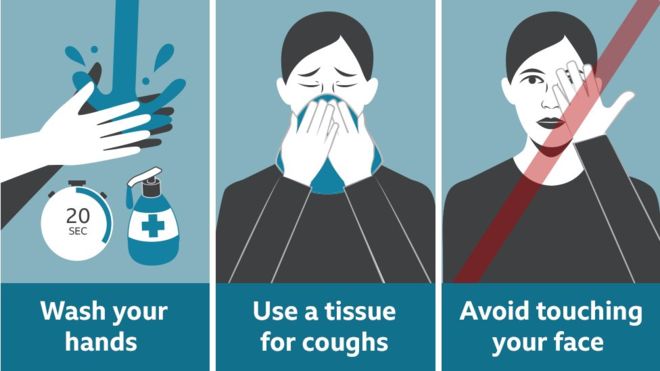 Latest event updates:
Kimber House
We will also not be accepting visitors to Kimber House, the MGCC offices in Abingdon at the present time and the offices will be closed but for a small number of essential staff, read more about how this affects the club here.
---
Regional Meetings
The MGCC are advising all regions and registers to cancel or postpone their monthly meetings and local club events for the foreseeable future, in line with government advice.
---
MG Car Club Racing and Motorsport UK
Motorsport UK has advised that national motorsport will recommence from 4th July.
That's truly great news and means that our two day meeting at Donington on the 11th/12th July can go ahead. Which we are sure will come as very welcome news to many of you!
---
British Motor Museum, Gaydon – TO RE-OPEN 4TH JULY
The museum will be re-opening for visitors on July 4th, but currently all events are cancelled until September.
---
MGLive! is cancelled until 2021
In response to constantly evolving information from UK Government regarding social distancing guidelines for public spaces and after extensive discussions with our venue and partners, the MG Car Club has been forced to reconsider any postponement dates for MGLive! in 2020.
It has become clear that it will not be possible to run an event on the scale of MGLive! this year and so instead, the MG Car Club will focus on planning for a fantastic weekend event for 2021.
---
Track Days – MGs on Track
MGs-on-Track are asking all subscribed members to vote in a poll they have set up on the MGs on Track website forum. They are asking for your thoughts on our proposed day at Blyton Park on July 6th. At the moment, MGoT feel that it is achievable to run a track-day whilst implementing social distancing rules – full details will be sent to participants once they recommence a programme of events. The biggest single issue at the moment, is the restriction currently on overnight stays away from your main address.

The September date at Castle Combe remains. Please visit the MGs on Track website for the latest updates on track days – www.mgs-on-track.com
---
SILVERSTONE CLASSIC – CANCELLED
The organisers of Silverstone Classic have confirmed that the 2020 event is to be cancelled. MGCC members should contact them direct for refunds or to roll-over pre-booked tickets. Their statement follows;
It is with a heavy heart that the organisers of the Silverstone Classic announce that this summer's flagship three-day festival – originally scheduled for the weekend of 31 July to the 2 August – has sadly been cancelled.
As the world's biggest classic motor racing festival, the massive event always attracts unrivalled grids, many thousands of classic car owners and more than 100,000 visitors, many of whom camp out at Silverstone. The nature and scale of the event make running it in a safe, socially-distanced manner a huge challenge in the current situation; and the event's much-loved family festival ethos also means that running the event behind closed doors isn't a feasible option.
This summer, the pioneering Classic had massive plans to celebrate its milestone 30th birthday with a special 'greatest hits' racecard but organisers have indicated that they will carry forward these celebrations to the 2021 event.
"Following the latest Government advice, coupled with other scheduling changes at Silverstone, we have reached the inevitable conclusion that we will need to cancel this year's event," said an enormously disappointed Nick Wigley, CEO of Classic organiser Goose Live Events. "Given the current circumstances and the unclear outlook on timescales, staging a postponed event – which was our original back-up plan – isn't something we can plan for with any degree of certainty if we are to deliver the style of Classic that we all know and love.
"I can't tell you how sad this news makes me feel. For the last 12 years it has been my life's focus to build the Classic into the most amazing family friendly classic racing festival, the biggest and many people think the best in the world, but our priority at all times is the safety and wellbeing of those attending our events – as well as our own team – and we know that Classic fans will understand why this step has been necessary.
"As an independent events company passionate about what we do, we are so proud to have developed the Silverstone Classic into an internationally renowned historic motorsport festival enjoyed across generations of car enthusiasts, families, racing drivers and petrolheads.
"In times of difficulty, communities tend to come together and we're incredibly grateful for everyone's continued support. It means a lot. The passion of those coming through our gates is what makes the event the success that it has become and we are now already looking forward to celebrating our delayed 30th anniversary with everyone next year instead."
The record numbers who have already purchased Super Early Bird and Early Bird tickets will be offered the option either of rolling over their tickets to the 2021 event or requesting a full refund.
All ticket holders will be contacted in June with details of the next steps. As ever all the latest information can be found at www.silverstoneclassic.com.
---
Kimber Classic Trial – CANCELLED
In view of the UK government advice issued this morning the Clerk of Course has officially cancelled the 2020 Kimber Classic Trial. As this crisis is likely to extend into the autumn and possibly beyond it is unlikely that any alternative dates can be arranged. For the latest updates on the Trial, please visit the MGCC South West Centre website HERE
---
Sunday Scramble – Bicester Heritage – POSTPONED
Bicester Heritage has the made decision to postpone all Scrambles. These events will now be held on 4th October 2020.
Bicester Heritage wishes to reassure all Scramble Pass holders, that their current Passes will allow entry to the Scramble on the new date of 4th October 2020. If you would like to login to your Eventbrite account to check your Passes, please click here. If you are unable to attend the new Scramble date then you are entitled to a full refund.
On behalf of all at Bicester Heritage, do take care and please ensure that care and compassion for one another remains at the forefront of all our minds.
---
The 24 Hours of Le Mans postponed until September
In view of the changing health situation related to the coronavirus and the latest Government guidelines, the 88th 24 Hours of Le Mans, initially scheduled for 13-14 June, has been postponed until 19-20 September 2020.
Currently , the historic edition of the race, Le Mans Classic, in July – is set to go ahead as planned.
---
Le Mans Classic – POSTPONED until 1-4th July 2021
Due to the Coronavirus pandemic the Le Mans Classic 2020 has been postponed until 2021. The provisional dates for the event are the 1st – 4th July 2021. If you have already booked for the 2020 event then please call your ticket provider for further information and to discuss your options.
---
Goodwood Festival of Speed / Goodwood Revival – CANCELLED
The Goodwood Festival of Speed AND The Goodwood Revival in September have been cancelled. You can read the full statement here.
---
**NEC Restoration Show cancelled until 2021
The Practical Classics Classic Car and Restoration Show, with Discovery run by Clarion Events have announced the event will not now run until 2021.
All ticket and exhibitor bookings will be carried over to the new date. If you have any questions, please visit the website www.necrestorationshow.com or contact your ticket vendor directly.
---
CarFest North and South – CANCELLED
Chris Evans announced that, as a result of the ongoing situation with COVID-19, CarFest have taken the difficult decision to reschedule both CarFest North and CarFest South until 2021.
RESCHEDULED DATES:
CarFest North will take place at Bolesworth Estate from: 23rd – 25th July 2021
CarFest South will be held at Laverstoke Park Farm from: 27th – 29th August 2021
From CarFest:
"Over the past eight years we have raised over £16m for UK Children's Charities – BBC Children in Need, the Ellen MacArthur Cancer Trust, Rainbow Trust, Starlight Children's Foundation and Teenage Cancer Trust – we want to continue to do this.
We know many of you have been waiting for us to announce the second release of tickets for this year, and we're sorry to disappoint you, but do hope that you will be able to join us in 2021 to celebrate CarFest's 10th birthday!
We plan to go back on sale for CarFest North and CarFest South 2021 in October of this year and we will keep you updated on final dates and details in the coming months."
---
Beaulieu Spring Autojumble
Due to the ongoing coronavirus Covid-19 situation, we have made an early but difficult decision to cancel Spring Autojumble mainly because of its significant infrastructure complexity and planning lead-in times, as well as the current travel difficulties faced by overseas visitors. As one of our biggest events, which attracts a good number of event-goers in the category that has been advised by the Government to self-isolate, our priority remains the wellbeing of our visitors, suppliers, staff and volunteers.

We have only made this decision after a good deal of consideration during these unprecedented times, and are sorry for any inconvenience this may cause.

Exhibitors will be refunded or may roll their booking and payment over to Spring Autojumble 2021. Ticket holders will be given the choice to receive a refund, or to use their ticket either for International Autojumble on September 5th & 6th 2020 or for the next Spring Autojumble in May 2021. They will receive an email in the coming days with advice about processing refunds. As we are following the Government's advice to ask staff to work from home, we will only have a skeleton staff in the offices, so please bear with us.
---
Bo'ness Revival – 4-6 SEPTEMBER – CANCELLED UNTIL 2021
The organisers of the Bo'ness Revival, attended in large numbers by our Caledonian Centre especially, released the following statement:
From the Bo'ness Revival Committee:
"After a lot of discussion and soul-searching, it's with heavy hearts that we have decided to cancel the 2020 Bo'ness Revival and Classic. In light of Motorsport UK cancelling all events until at least the end of June, we are unable to plan an event that takes many months to organise to make it as successful and safe as possible for competitors, entrants, marshals, organisers and visitors. We hope you understand and everyone involved with the Revival is humbled by the support you have shown throughout this situation that none of us could have predicted.
We'd also like to thank all of our sponsors who have been unstinting in their support for the Revival and without whom we simply couldn't run the event.
We will be refunding entry fees to those who have already paid for the Classic. Any Hillclimb competitor can also be refunded, defer their entry to 2021 or gift their entry fee to the club, we wil lbe in touch about this in the near future,
However, this is far from the end of the Revival and Bo'ness Hill Climb Revival Club. We are already looking to the 2021 event and how we can make it the best Revival yet. Much of the planning that has gone into this year's event will be carried over and we have plenty of other ideas too.
We will continue with our regular Facebook posts celebrating the great drivers, cars and people of past Revivals. Kenny Baird has plenty more of his history of Bo'ness Hillclimb to come and we also have our virtual Breakfast Club meeting this Sunday from 10am right here on the Bo'ness Revival Facebook page. Make sure you drop by with a cuppa, bacon roll and ready to chat about all things classic and hillclimb.
There are also other events we have planned for later in the year that we'll keep you up to speed on as and when the unfolding situation allows.
In the meantime, all of us at the Bo'ness Revival ask that you stay safe, keep well and we send our best wishes. We look forward to seeing you all again in good health and cheer very soon."