MG Car Club and Coronavirus: Latest updates and guidance 6/1/21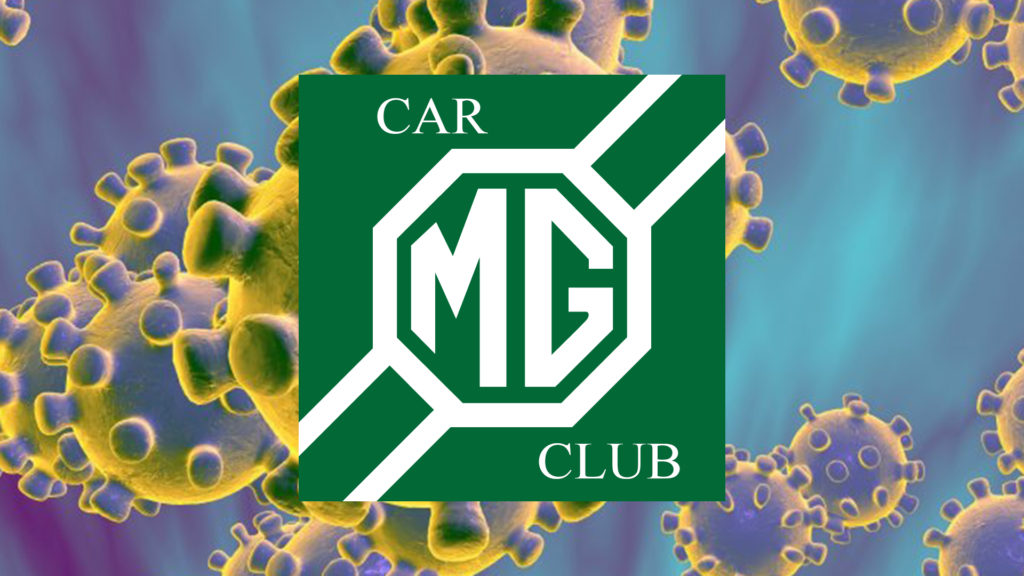 The MG Car Club is committed to following the latest UK Government advice on events and public gatherings.
A new lockdown has arrived across most of England, Scotland, Wales and Northern Ireland with the exception of few Scottish Islands.
Our guidance remains in place.
We expect England to return to regional tiered restrictions after the current lockdown and will update these pages as soon as Government announcements are made.
Regional Advice
The rules now vary on a regional basis – see below to work out what applies to your area:
England: https://www.gov.uk/find-coronavirus-local-restrictions
Scotland: https://www.gov.scot/publications/coronavirus-covid-19-phase-3-staying-safe-and-protecting-others/
Northern Ireland: https://www.nidirect.gov.uk/articles/coronavirus-covid-19-regulations-guidance-what-restrictions-mean-you.
Wales: https://gov.wales/coronavirus-firebreak-frequently-asked-questions#section-53247
Natters and other Centre / Register events
On advice from UK Government and relevant trade bodies, we are continuing to urge against meets, natters and gatherings. Lockdown restrictions currently make these illegal.
In the meantime, keep in touch via the eNewsletter, Safety Fast, the Podcast, our Social Media and your own local WhatsApp groups and Zoom calls.
How are the rules enforced?
Individuals can be issued with fines of £200, up to £3,200 for repeat offences with more serious offences being prosecuted. The Police have powers to disperse groups of over 6 people and remove people from an area.
What about clinically vulnerable individuals?
Those who have been unidentified as at "high-risk" of contracting COVID-19 are now asked to begin shielding once again.
Health Guidance Links
For NHS information visit: https://www.nhs.uk/conditions/coronavirus-covid-19/

For more information on COVID-19 visit: www.who.int
Key points :
The pandemic is at a critical stage with the new variant having been identified last year – the lives of our families and friends are still at risk.
Check your car over carefully if it's not been used for a while, paying particular attention to tyres and brakes.
Maintain social distancing of 2 metres where possible (1 metre in certain circumstances – refer to Government guidelines).
If you previously declared your MG as being on SORN to the DVLA , be sure to update it before taking to the road.
If you didn't renew your insurance policy during lockdown, do it right away. To help with this, check out the contacts for our panel of insurers in Safety Fast Magazine.
If your vehicle needs one, do you have an MOT? Garages remain open for MOTs as normal, there are no extensions currently in operation.
For more information on COVID-19 visit www.who.int
To view UK Government advice visit: www.gov.uk
For NHS information visit: https://www.nhs.uk/conditions/coronavirus-covid-19/
Please be assured that during this rapidly changing situation, we are monitoring advice very closely and will follow up with MGCC members when the situation changes.
Please note: As our volunteer organisers announce their move to postpone or cancel certain events, members should support them in that decision.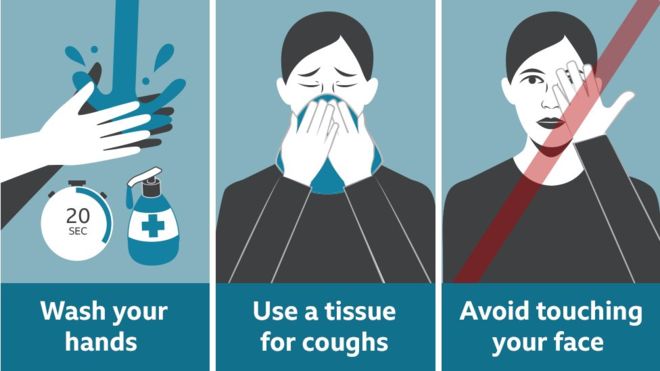 Kimber House
We will also not be accepting visitors to Kimber House, the MGCC offices in Abingdon at the present time.
With most of the UK returning to lockdown and with the Government advising us to 'Stay at home', there has been some resulting impact on operations at Kimber House.
Many of the staff are once again working from home, with a small, skeleton staff remaining at Kimber House for essential duties.
We will be operating as normal regarding new member sign-ups, membership renewals.
Merchandise orders from the MG Car Club Shop will now be despatched every Friday for delivery during the following week, please take a note of this when placing your orders.
Enquiries via email will be answered in the normal manner.
However, please bear with us as, with a smaller team physically at Kimber House, it may take longer than normal to process some requests.
Membership renewals are still available here. 
To understand how your own area is affected and to find links to Government advice please visit our COVID-19 update page here.
You can keep in touch with the MG Car Club by signing up for our newsletter here, and by listening to the MG Car Club podcast here.
Thank you for your continued patience, support and understanding. We'd like to take this opportunity to thank all our members for the ongoing support during the situation and hope that you are all staying safe, healthy, and happy.
---
Latest event updates:
Regional Meetings
The MGCC are advising all regions and registers to cancel or postpone their monthly meetings and local club events for the foreseeable future, in line with government advice.
---
MG and Triumph Spares Day, Telford International Centre – 18th April 2021
This event was previously announced to return in February at its new venue in Telford, now postponed until 18th April 2021.
The MG and Triumph Spares Day has announced a new venue for 2021! Now moving from its previous home at Stoneleigh to the Telford International Centre!
Fans of Britain's two most beloved sports car marques have much to look forward to ahead of the International MG and Triumph Spares Day on Sunday 18th April 2021 at Telford International Centre.
Alongside specialist traders for both marques, the show will host a wide selection of autojumble, automobilia and cars for sale. Whether you're after a part, a project or a poster, you're bound to find it on sale at the show. Owners and experts will be on hand to offer advice and answer any questions you may have.
Details: http://www.mgandtriumphsparesday.co.uk/
MG Car Club Racing and Motorsport UK
We have announced our provisional dates for the 2021 season and MS UK are confident that motorsport will resume as normal. We will advise as to whether spectators are to be permitted as the season start approaches.
---
British Motor Museum, Gaydon – CLOSED DURING LOCKDOWN
The museum is currently closed during Lockdown, but have announced a full calendar of events for 2021 here.
---
MGLive! – updates coming soon
The MGLive! organising team continues to consult with our venue and partners to explore whether an event may take place in 2021, the MG Car Club will be updating members and fans of the event very soon.
---
Track Days – MGs on Track
Please visit the MGs on Track website for the latest updates on track days – www.mgs-on-track.com
---
Le Mans Classic – POSTPONED until 1-4th July 2021
Due to the Coronavirus pandemic, the Le Mans Classic 2020 was postponed until 2021. The provisional dates for the event are the 1st – 4th July 2021. If you have already booked for the 2020 event then your tickets will have been carried over unless you requested a refund last year.
---