MG Car Club Coronavirus LATEST EVENT UPDATES 26/5/20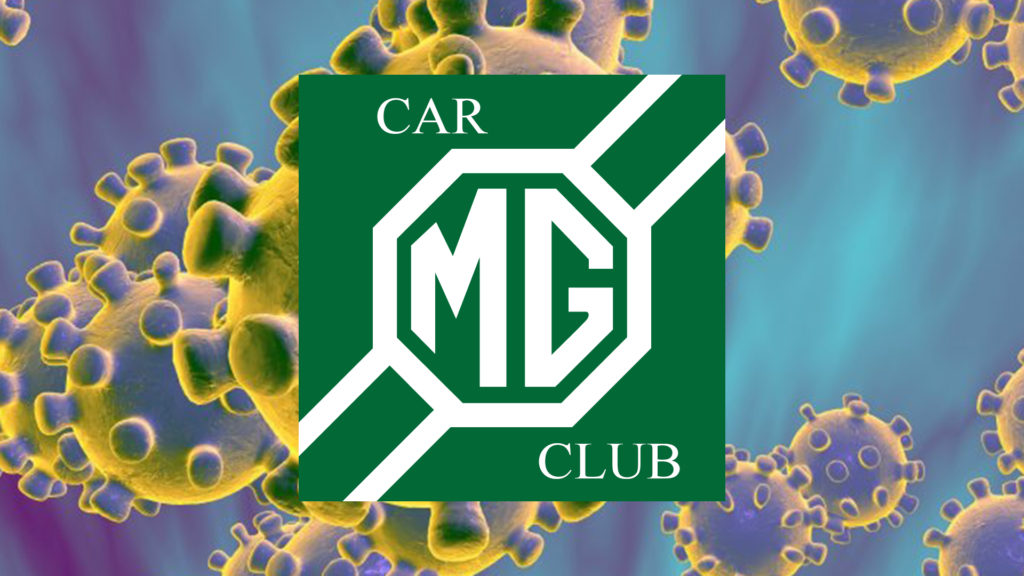 The MG Car Club is committed to following the latest UK Government advice on events and public gatherings.
General Advice
The latest advice from the government now states that non-essential travel in England (but not Scotland or Wales) is now allowed. Non key workers are now permitted to drive as far as we feel necessary for work and for exercise.
However, public gatherings of more than two people are not allowed and there are heavy penalties in place for those that ignore the rules.
At the current time, the MGCC strongly advises all centres and registers to continue to cancel all activities outdoors and refrain from road runs, convoys or any other meet ups in groups until July at the earliest provisional date.
Please do NOT drive in groups or convoys – the UK Government states clearly that we must not meet more than one other person from outside our household. It is important that large groups of classic car owners do not gather in parks, or places of natural beauty. By all means, use your classic MG individually, to drive to the shops or go out for exercise, but only individually.
Please remember, as a club, we are all ambassadors for the classic car scene as a whole.
Furthermore, Motorsport UK have suspended all permits in the UK until July so, any convoy or road run with a pre-determined route or start/end point would be considered illegal and will not be insured.
At this moment in time, we feel it strikes very much the wrong tone with the public to parade classic cars through the streets and country lanes when many people are still in lockdown within their homes or experiencing hardship or the loss of loved ones. The time will come, soon we hope, but it is not yet.
The latest advice, issued 13th May 2020, urges common sense around taking any car out for leisure drives. It's vitally important that MG Car Club members drive with caution, as lockdown measures could very quickly return following a second spike if guidelines are not followed.
Scotland, Wales and Northern Ireland have not yet changed their advice of 'Stay Home', but residents of England have been told to simply 'Stay Alert'.
Key points :
The pandemic is NOT over – the lives of our families and friends are still at risk.
Check your car over carefully if it's not been used for a while, paying particular attention to tyres and brakes.
Maintain social distancing of 2 metres.
If you previously declared your MG as being on SORN to the DVLA , be sure to update it before taking to the road.
If you didn't renew your insurance policy during lockdown, do it right away.
If your classic needs one, do you have an MOT? The six month extension only applies to cars that were due an MOT AFTER 30th March
Do not drive across the Scottish and Welsh borders unless necessary as, currently, those countries are yet to change their rules.
For more information on COVID-19 visit www.who.int
To view UK Government advice visit: www.gov.uk
For NHS information visit: https://www.nhs.uk/conditions/coronavirus-covid-19/
Please be assured that during this rapidly changing situation, we are monitoring advice very closely and will follow up with MGCC members if the situation develops.
Please note: As our volunteer organisers announce their move to postpone or cancel certain events, members should support them in that decision.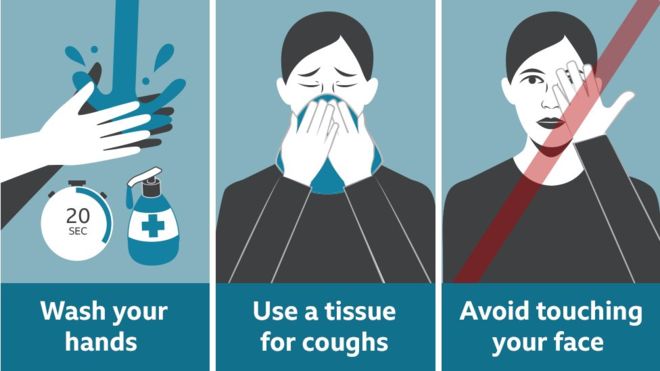 Latest event updates:
Kimber House
We will also not be accepting visitors to Kimber House, the MGCC offices in Abingdon at the present time and the offices will be closed but for a small number of essential staff, read more about how this affects the club here.
---
Regional Meetings
The MGCC are advising all regions and registers to cancel or postpone their monthly meetings and local club events for the foreseeable future, in line with government advice.
---
MG Car Club Racing and Motorsport UK
Motorsport UK today (18 May 2020) has announced plans as to how it proposes restarting motorsport across its eleven sporting disciplines.
Motorsport is currently suspended throughout the UK until 30th June 2020. Although it is understood there will continue to be levels of government restrictions and social distancing in place for a considerable period, Motorsport UK has been considering how to restart the sport, within the parameters set out by government and healthcare authorities.
Significant planning has taken place involving consultation with stakeholders from across the sport and Motorsport UK's specialist committees, to conceive how the sport can be restarted at the appropriate time, while adhering to the government's prevailing guidelines.
---
British Motor Museum events – CLOSED UNTIL 1ST JUNE
The museum is closed until June 1st and all events up to that date are cancelled. All events after 1st June will be reviewed in the near future. So, please keep checking back for updates.
---
MGLive! is POSTPONED
The Covid-19 pandemic has developed rapidly and with news that motorsport's governing body, Motorsport UK, has suspended all organising permits and Certificates of Exemption for motorsport events until at least 30th June, the MG Car Club has been required to postpone MGLive! 2020.
We are currently entering into extensive discussions with Silverstone and our other event partners to find suitable options to reschedule the event.
All entry tickets, camping passes and exhibitor bookings already purchased for the event, due to be held 13-14 June 2020, will be valid for the rescheduled date.
Adam Sloman, General Manager of the MGCC said:
"We remain committed to following UK Government and Motorsport UK advice. Therefore, in light of this updated guidance, we have had to make the very difficult decision, in conjunction with Silverstone, to postpone the event. This is an unprecedented situation and we will now enter into negotiations to secure a new date as soon as possible. We realise that the situation is far from ideal, therefore we ask for patience and understanding during this complex time."
Current government and public health advice states that all, non-essential social contact with other people should be avoided for the foreseeable future.
PLEASE NOTE: The MG Car Club asks specifically that, in the first instance, attendees booked to attend do not contact us regarding refunds at this stage. The MG Car Club will be in touch with each one of those who have already booked and paid, to explain in detail, the options available to them. Anyone who is not able to attend the new dates for the event following their announcement, will be issued a full refund in due course.
The MG Car Club wishes to thank all attendees for their patience whilst contingency plans are being put in place and we look to transition to a new date. A further update will be issued as soon as possible.
Like many organisations, the club's offices at Kimber House in Abingdon are currently closed to visitors and much of the team are working remotely, so please be patient if calling the office or enquiring via email as the MGCC is experiencing a high volume of correspondence in the present situation.
---
Track Days – MGs on Track
A number of the circuits have indicated that they will start to run track-days again from early June onward. With that view in mind, MGs-on-Track are asking all subscribed members to vote in a poll they have set up on the MGs on Track website forum. They are asking for your thoughts on our proposed day at Blyton Park on July 6th. At the moment, MGoT feel that it is achievable to run a track-day whilst implementing social distancing rules – full details will be sent to participants once they recommence a programme of events. The biggest single issue at the moment, is the restriction currently on overnight stays away from your main address.

The planned June day at Castle Combe has been cancelled due to the current problem of overnight stays, but the September date at Castle Combe remains. Please visit the MGs on Track website for the latest updates on track days – www.mgs-on-track.com
---
SILVERSTONE CLASSIC – CANCELLED
The organisers of Silverstone Classic have confirmed that the 2020 event is to be cancelled. MGCC members should contact them direct for refunds or to roll-over pre-booked tickets. Their statement follows;
It is with a heavy heart that the organisers of the Silverstone Classic announce that this summer's flagship three-day festival – originally scheduled for the weekend of 31 July to the 2 August – has sadly been cancelled.
As the world's biggest classic motor racing festival, the massive event always attracts unrivalled grids, many thousands of classic car owners and more than 100,000 visitors, many of whom camp out at Silverstone. The nature and scale of the event make running it in a safe, socially-distanced manner a huge challenge in the current situation; and the event's much-loved family festival ethos also means that running the event behind closed doors isn't a feasible option.
This summer, the pioneering Classic had massive plans to celebrate its milestone 30th birthday with a special 'greatest hits' racecard but organisers have indicated that they will carry forward these celebrations to the 2021 event.
"Following the latest Government advice, coupled with other scheduling changes at Silverstone, we have reached the inevitable conclusion that we will need to cancel this year's event," said an enormously disappointed Nick Wigley, CEO of Classic organiser Goose Live Events. "Given the current circumstances and the unclear outlook on timescales, staging a postponed event – which was our original back-up plan – isn't something we can plan for with any degree of certainty if we are to deliver the style of Classic that we all know and love.
"I can't tell you how sad this news makes me feel. For the last 12 years it has been my life's focus to build the Classic into the most amazing family friendly classic racing festival, the biggest and many people think the best in the world, but our priority at all times is the safety and wellbeing of those attending our events – as well as our own team – and we know that Classic fans will understand why this step has been necessary.
"As an independent events company passionate about what we do, we are so proud to have developed the Silverstone Classic into an internationally renowned historic motorsport festival enjoyed across generations of car enthusiasts, families, racing drivers and petrolheads.
"In times of difficulty, communities tend to come together and we're incredibly grateful for everyone's continued support. It means a lot. The passion of those coming through our gates is what makes the event the success that it has become and we are now already looking forward to celebrating our delayed 30th anniversary with everyone next year instead."
The record numbers who have already purchased Super Early Bird and Early Bird tickets will be offered the option either of rolling over their tickets to the 2021 event or requesting a full refund.
All ticket holders will be contacted in June with details of the next steps. As ever all the latest information can be found at www.silverstoneclassic.com.
---
Kimber Classic Trial – CANCELLED
In view of the UK government advice issued this morning the Clerk of Course has officially cancelled the 2020 Kimber Classic Trial. As this crisis is likely to extend into the autumn and possibly beyond it is unlikely that any alternative dates can be arranged. For the latest updates on the Trial, please visit the MGCC South West Centre website HERE
---
Sunday Scramble – Bicester Heritage – POSTPONED
Bicester Heritage has the made decision to postpone the next two Scrambles, due to be held on the 26th April, and the 21st June 2020 0- these events will now be held on 4th October 2020.
Bicester Heritage wishes to reassure all Scramble Pass holders, that their current Passes will allow entry to the Scramble on the new date of 4th October 2020. If you would like to login to your Eventbrite account to check your Passes, please click here. If you are unable to attend the new Scramble date then you are entitled to a full refund.
On behalf of all at Bicester Heritage, do take care and please ensure that care and compassion for one another remains at the forefront of all our minds.
---
MGs in the Park
We have also been informed by the Oxfordshire MGOC that they have decided to cancel their MGs in the Park event that was due to take place at Cotswold Wildlife Park in June.
---
The 24 Hours of Le Mans postponed until September
In view of the changing health situation related to the coronavirus and the latest Government guidelines, the 88th 24 Hours of Le Mans, initially scheduled for 13-14 June, has been postponed until 19-20 September 2020.
Currently , the historic edition of the race, Le Mans Classic, in July – is set to go ahead as planned.
---
Le Mans Classic – POSTPONED until 1-4th July 2021
Due to the Coronavirus pandemic the Le Mans Classic 2020 has been postponed until 2021. The provisional dates for the event are the 1st – 4th July 2021. If you have already booked for the 2020 event then please call your ticket provider for further information and to discuss your options.
---
Goodwood Festival of Speed – POSTPONED DATE TBA
The Goodwood Festival of Speed has been postponed, with a view to shifting the event to a later date in the year amid the COVID-19 outbreak. The Duke of Richmond said: 'Over the last few weeks, we have been working together with everyone involved to understand the viability of the Festival of Speed going ahead in July. Due to the uncertainty of the coronavirus threat and not knowing whether the situation will have significantly improved by then, we sadly need to postpone the Festival of Speed in July.'
---
**NEW DATES** NEC Restoration Show rescheduled for 7 – 9th August 2020
The Practical Classics Classic Car and Restoration Show, with Discovery run by Clarion Events have announced the new dates for the show.
All ticket and exhibitor bookings will be carried over to the new date. If you have any questions, please visit the website www.necrestorationshow.com or contact your ticket vendor directly.
---
CarFest North and South – CANCELLED
Chris Evans announced that, as a result of the ongoing situation with COVID-19, CarFest have taken the difficult decision to reschedule both CarFest North and CarFest South until 2021.
RESCHEDULED DATES:
CarFest North will take place at Bolesworth Estate from: 23rd – 25th July 2021
CarFest South will be held at Laverstoke Park Farm from: 27th – 29th August 2021
From CarFest:
"Over the past eight years we have raised over £16m for UK Children's Charities – BBC Children in Need, the Ellen MacArthur Cancer Trust, Rainbow Trust, Starlight Children's Foundation and Teenage Cancer Trust – we want to continue to do this.
We know many of you have been waiting for us to announce the second release of tickets for this year, and we're sorry to disappoint you, but do hope that you will be able to join us in 2021 to celebrate CarFest's 10th birthday!
We plan to go back on sale for CarFest North and CarFest South 2021 in October of this year and we will keep you updated on final dates and details in the coming months."
---
Beaulieu Spring Autojumble
Due to the ongoing coronavirus Covid-19 situation, we have made an early but difficult decision to cancel Spring Autojumble mainly because of its significant infrastructure complexity and planning lead-in times, as well as the current travel difficulties faced by overseas visitors. As one of our biggest events, which attracts a good number of event-goers in the category that has been advised by the Government to self-isolate, our priority remains the wellbeing of our visitors, suppliers, staff and volunteers.

We have only made this decision after a good deal of consideration during these unprecedented times, and are sorry for any inconvenience this may cause.

Exhibitors will be refunded or may roll their booking and payment over to Spring Autojumble 2021. Ticket holders will be given the choice to receive a refund, or to use their ticket either for International Autojumble on September 5th & 6th 2020 or for the next Spring Autojumble in May 2021. They will receive an email in the coming days with advice about processing refunds. As we are following the Government's advice to ask staff to work from home, we will only have a skeleton staff in the offices, so please bear with us.
---
Bo'ness Revival – 4-6 SEPTEMBER – CANCELLED UNTIL 2021
The organisers of the Bo'ness Revival, attended in large numbers by our Caledonian Centre especially, released the following statement:
From the Bo'ness Revival Committee:
"After a lot of discussion and soul-searching, it's with heavy hearts that we have decided to cancel the 2020 Bo'ness Revival and Classic. In light of Motorsport UK cancelling all events until at least the end of June, we are unable to plan an event that takes many months to organise to make it as successful and safe as possible for competitors, entrants, marshals, organisers and visitors. We hope you understand and everyone involved with the Revival is humbled by the support you have shown throughout this situation that none of us could have predicted.
We'd also like to thank all of our sponsors who have been unstinting in their support for the Revival and without whom we simply couldn't run the event.
We will be refunding entry fees to those who have already paid for the Classic. Any Hillclimb competitor can also be refunded, defer their entry to 2021 or gift their entry fee to the club, we wil lbe in touch about this in the near future,
However, this is far from the end of the Revival and Bo'ness Hill Climb Revival Club. We are already looking to the 2021 event and how we can make it the best Revival yet. Much of the planning that has gone into this year's event will be carried over and we have plenty of other ideas too.
We will continue with our regular Facebook posts celebrating the great drivers, cars and people of past Revivals. Kenny Baird has plenty more of his history of Bo'ness Hillclimb to come and we also have our virtual Breakfast Club meeting this Sunday from 10am right here on the Bo'ness Revival Facebook page. Make sure you drop by with a cuppa, bacon roll and ready to chat about all things classic and hillclimb.
There are also other events we have planned for later in the year that we'll keep you up to speed on as and when the unfolding situation allows.
In the meantime, all of us at the Bo'ness Revival ask that you stay safe, keep well and we send our best wishes. We look forward to seeing you all again in good health and cheer very soon."