MG Car Club and Coronavirus: Latest updates and guidance 21/9/20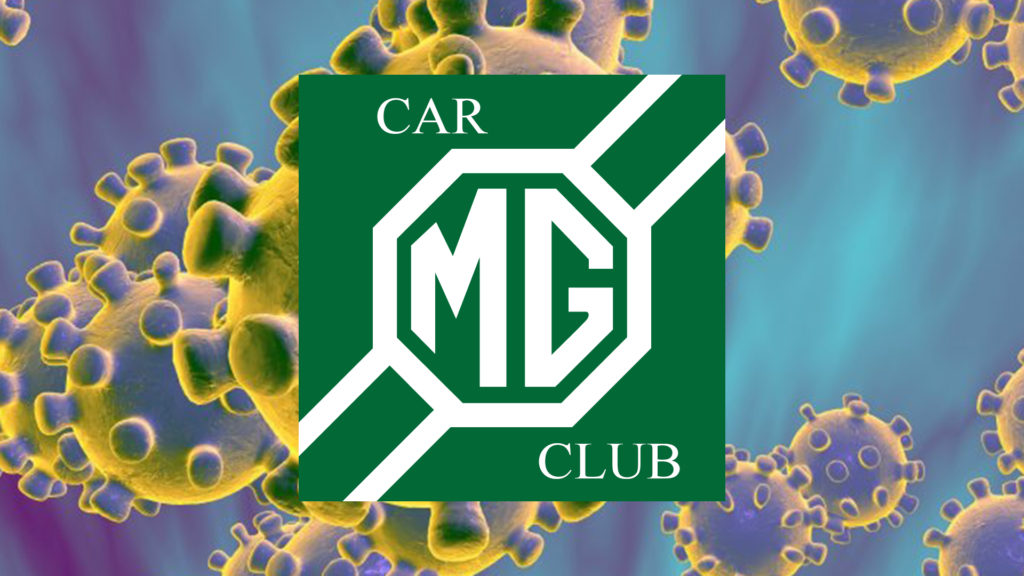 The MG Car Club is committed to following the latest UK Government advice on events and public gatherings.
General Advice
Many of our volunteers and members will know that recently, key changes to Government guidance were introduced stating that the "rule of six" now applies to social gatherings, meaning that it is illegal to gather socially in groups of larger than 6 people.
So, what does this restrictions mean for events, shows and meet ups and what are the rules that apply to car clubs such as ours?
We have outlined the Government advice pertinent to us below. However, as regional outbreaks occur, (such as seen this Summer in Leicester, England) local guidance may also change on a regional basis, so MGCC centres should also check with their local authorities for advice specific to their area of the country.
We are aware that some venues have been running or advertising certain small scale events. If members attend such gatherings, they do so at their own risk and should satisfy themselves that the business, venue or organiser has put in the necessary infrastructure, social distancing, track and trace and hygiene measures to comply with the regulations for hospitality venues.
Cafés, Restaurants and Pubs are able to re-open, but track and trace is now a legal requirement and groups larger than six may not gather within the premises.
Natters and other Centre / Register events
On advice from UK Government, we are continuing to urge caution regarding events or gatherings. For those advertised by third-parties, you attend at your own risk.
We had hoped by now, the it would have been possible to restart natters and local events. Indeed, we had made significant strides to put in place safety guidance for the resumption of club gatherings. But, the latest UK Government advice introducing the 'rule of six' plus new regional lockdowns where deemed necessary has made any relaxation impossible. We have also been made aware that most hospitality venues are wary of hosting gatherings.

So, at this time, we are advising that you attend any advertised events (which must be run by COVID secure professional events organisations – such as the British Motor Museum) at your own risk. Certain hospitality venues, events companies and other premises have been granted certain permissions to hold organised gatherings. Those that are running events do so with significant burden of responsibility, risk assessments and COVID-safe infrastructure in place such as track and trace, temperature testing on arrival and sanitising stations.

We will be putting all this infrastructure in place for our 90th anniversary celebratory weekend at the British Motor Museum, Gaydon with the help of the museum venue. So, you can book your weekend packages with confidence, knowing that your safety is our priority.

For now, the latest Government restrictions do mean that meets and natters within our Centres and Registers, sadly cannot resume just yet. We believe the burden of responsibility on our volunteers is still too high, as is the risk to health from organising large scale events. Furthermore, Government this week advised us that the penalties for hosting gatherings that break the rules are to be increased both for organisers and attendees. Whilst these are mainly aimed at protests and illegal raves, we wouldn't want any of our volunteers falling foul of the law.

In the meantime, keep in touch via our Social Media, Podcast and your own local WhatsApp groups and Zoom calls. Some centres have managed to organise road runs in small groups (no more than 6) to exercise their MGs. These are a good way to offer your group some activity, but please ensure you organise the run in such a way as to avoid any congregations of people at the start, finish or any stop-over points. Avoid gatherings in car parks or other public spaces. Observe social distancing at all times and follow the law. Also be aware of any local lockdowns in your area.
What are the rules on meeting up with people?
England
It is currently against the law for gatherings of more than 6 people to take place except where specified in the Regulations, this includes private homes and outdoor spaces.
Scotland
It is currently against the law for gatherings of more than 6 people to take place except where specified in the Regulations, this includes private homes and outdoor spaces. See links to specific advice for Scotland below.
Wales
See links below for specific rules relating to Wales.
How are the rules enforced?
Individuals can be issued with fines of £100, up to £3,200 for repeat offences with more serious offences being prosecuted. The Police have powers to disperse groups of over 6 people and remove people from an area.
What about clinically vulnerable individuals?
Those who have been unidentified as at "high-risk" of contracting COVID-19 are now able to gather in groups of up to six people outdoors. This number includes individuals outside of the household. Those shielding can also form a "support bubble" with one other household.
Guidance Links
England: https://www.gov.uk/government/publications/staying-alert-and-safe-social-distancing/staying-alert-and-safe-social-distancing-after-4-july

Scotland: https://www.gov.uk/guidance/coronavirus-covid-19-information-for-individuals-and-businesses-in-scotland

Wales: https://gov.wales/coronavirus

Northern Ireland: https://www.nidirect.gov.uk/campaigns/coronavirus-covid-19

For NHS information visit: https://www.nhs.uk/conditions/coronavirus-covid-19/

For more information on COVID-19 visit: www.who.int
Key points :
*The pandemic is NOT over – the lives of our families and friends are still at risk.
Check your car over carefully if it's not been used for a while, paying particular attention to tyres and brakes.
Maintain social distancing of 2 metres where possible (1 metre in certain circumstances – refer to Government guidelines).
If you previously declared your MG as being on SORN to the DVLA , be sure to update it before taking to the road.
*If you didn't renew your insurance policy during lockdown, do it right away. To help with this, check out the contacts for our panel of insurers in Safety Fast Magazine.
If your vehicle needs one, do you have an MOT? The six month extension only applies to cars that were due an MOT after 30th March 2020 and before 1st August. Extensions are granted in the seven days before the expiry date. After August 1st, you will be required to renew your MOT upon it's expiry as normal.
For more information on COVID-19 visit www.who.int
Please be assured that during this rapidly changing situation, we are monitoring advice very closely and will follow up with MGCC members when the situation changes.
Please note: As our volunteer organisers announce their move to postpone or cancel certain events, members should support them in that decision.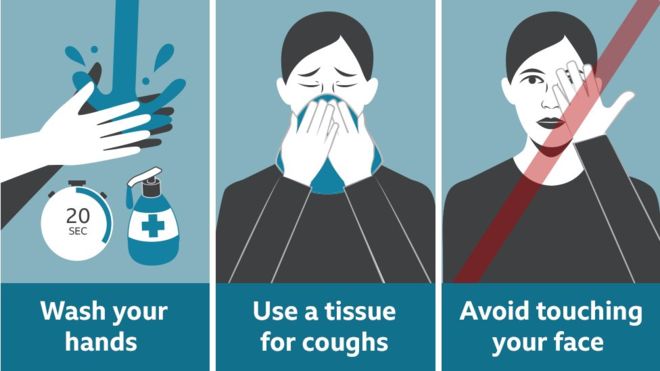 Latest event updates:
Kimber House
We will also not be accepting visitors to Kimber House, the MGCC offices in Abingdon at the present time and the offices will be closed but for a small number of essential staff, read more about how this affects the club here.
---
Regional Meetings
The MGCC are advising all regions and registers to cancel or postpone their monthly meetings and local club events for the foreseeable future, in line with government advice.
---
MG Car Club Racing and Motorsport UK
Motorsport UK has advised that national motorsport has recommenced from 4th July but is currently running fixtures without spectators.
---
British Motor Museum, Gaydon – Now open
The museum re-opened for visitors, but currently all events are cancelled until October. The 90th anniversary of the MGCC event is scheduled to take place 12th October 2020 as planned.
---
NEC Classic Motor Show 2020 – CANCELLED
THE ORGANISERS OF THE LANCASTER INSURANCE CLASSIC MOTOR SHOW, WITH DISCOVERY, HAVE DECIDED THERE IS NO ALTERNATIVE BUT TO POSTPONE THE 2020 EVENT, DESPITE PULLING OUT ALL THE STOPS TO TRY AND MAKE THE ANNUAL SEASON FINALE HAPPEN.
Show Director Lee Masters explains: "Having been given the greenlight by government for organised events to resume from 1 October, we were so excited at the prospect of bringing the community back together, with all our COVID-secure measures in place to create a safe and controlled environment for all involved. 

"Although the latest government update hasn't changed this possibility, it is currently under review and has created uncertainty for both our exhibitors and visitors. With the weeks now counting down towards our open date we still don't have the clarity needed from the government. 

"Add to this the prospect of local lockdowns still being in place and the communities' understandable concern about what an indoor event experience will be, even with all the precautions we're putting in place, we have taken the decision to postpone this year's event.

"As a team, we are extremely disappointed as we have done everything within our power to try and make it happen. We want to thank all our partners, clubs, exhibitors, visitors and suppliers who have supported our endeavours to bring the show to you this year. We understand that this decision will be a disappointment to many people who eagerly await the Classic Motor Show each year and look forward to when we can get together again."

Those who have bought tickets to the show have a number of options available including transferring their tickets to next year's Lancaster Insurance Classic Motor Show or the Practical Classics Classic Car & Restoration Show in March 2021. 

Lee added "While we won't be coming together as a motoring community this year within the halls of the NEC, to celebrate the classics we love, we will continue to share stories, memories and news across our digital platforms.

"Silverstone Auctions will also continue as scheduled with what is due to be their biggest and best sale yet. We also will be honouring our commitment to help the Sporting Bears Motor Club raise funds for their chosen charities and hope the community will continue to support them as you have done so generously in past years."
---
MGLive! is cancelled until 2021
In response to constantly evolving information from UK Government regarding social distancing guidelines for public spaces and after extensive discussions with our venue and partners, the MG Car Club has been forced to reconsider any postponement dates for MGLive! in 2020.
It has become clear that it will not be possible to run an event on the scale of MGLive! this year and so instead, the MG Car Club will focus on planning for a fantastic weekend event for 2021.
---
Track Days – MGs on Track
The September date at Castle Combe remains. Please visit the MGs on Track website for the latest updates on track days – www.mgs-on-track.com
---
Le Mans Classic – POSTPONED until 1-4th July 2021
Due to the Coronavirus pandemic the Le Mans Classic 2020 has been postponed until 2021. The provisional dates for the event are the 1st – 4th July 2021. If you have already booked for the 2020 event then please call your ticket provider for further information and to discuss your options.
---