2018 Events
Dates for your 2018 Diary

Here is the start of the list of T Type events for 2018.
11 February
T Register at the MG and Triumph International Show and Spares Day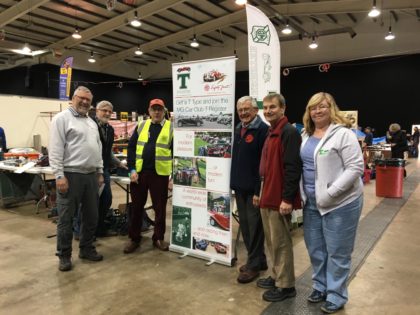 The T Register will once again have a stand at MG and Triumph Spares Day at Stoneleigh Park.
Seen as the season opener, it's where to get the parts in preparation for Spring and for you to use the T Register stand to sell your unwanted parts to a large number of enthusiastic buyers!
There is a form to complete to list the spares you want to sell.
You can see more about the show on the MG and Triumph International Show and Spares Day website and buy tickets from there.
14-18 May
T Types to Flanders, Hostellerie Saint-Louis, Bollezeele
Update 4 October 2017
Gosh this Tour is proving popular. All the rooms at the Pangat Hot B&B except one have now been taken! Bill and Sally are keeping a reserve list so to ensure fairness, please contact Sally Silcock at treg.sec@virginmedia.com or telephone 01525 750468 first before you do anything. But you need to be quick …
Update 29 September 2017
Bill and Sally are reporting that all the rooms in the hotel have already been taken! However they have negotiated an extra 5 rooms to be available in the nearby Pangat Hof B&B and dinner can be taken in the main hotel, so if you're quick you can still book for the Tour.
The cost for this option will be 73€ for a double room with breakfast per night and dinner at the main hotel will be 27€ per person per night. The supplement for the gala dinner will be the same as for those staying at the hotel. The Pangat Hof are holding the rooms until the end of October.
Bill and Sally are also keeping a reserve list in case some people drop out.
The Tour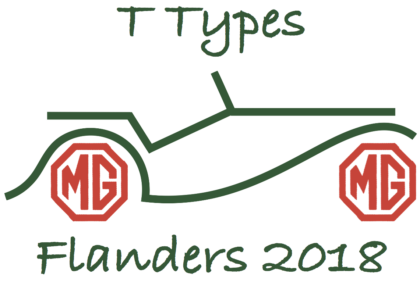 Bill and Sally Silcock are proposing to return to the Hostellerie Saint-Louis in Bollezeele for a Spring Continental Tour.
Many of you know the Hostellerie as we have been there several times before, but it will be particularly appropriate next year as it will be the 100th anniversary of the end of World War I. Stewart Penfound, who has an interest in that era, has suggested a number of visits on this theme, and we will be circulating his suggestions to participants before the event.
The hotel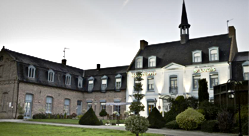 We have booked all the rooms in the Hostellerie Saint-Louis (click the link if you'd like to see what it's like). They have 26 rooms, so the absolute maximum is 26 crews including us.
Prices (all per room per night for dinner, bed and breakfast) are single 93€, and double / twin 146€ to 170€ depending on grade of room chosen. There will be a gala dinner on the last night for which an additional charge of 9€ per person will apply. All charges are payable direct to the hotel before leaving. They are not asking us for any deposit.
How to get there
The nearest ports are Calais and Dunkirk, which are both about half an hour's drive from the hotel by the quickest route, so we hope the trip will appeal to members who haven't ventured abroad before as well as those who have. Zeebrugge and Hook of Holland are a bit further away, but may be useful from people coming from the north. As usual, those going on the tour will need to organise their own ferry or Eurotunnel booking.
Things to do
There's lots to see and do in the area apart from visiting WWI and WWII sites: for example there's a very nice run to the coast at Wimereux, where there's a craft brewery close by that welcomes visitors and speaks good English; continuing the boozy theme there's a craft gin distillery in Houlle near Bollezeele; while for the more soberly inclined there's an upmarket craft village in Desvres, a miniature village at a place called St Joseph, and the remains of a canal boat-lift just outside St Omer. Plenty more suggestions are available on the tourist board's website,  and the hotel has lots of leaflets with suggestions too.
Next action
Please e-mail Sally Silcock at treg.sec@virginmedia.com or telephone 01525 750468 to express your interest in this trip. If phoning, please leave contact details (preferably an e-mail address) so that they can contact you when necessary.
7-10 September
T Register Autumn Tour to Surrey
This is just advance notice for next year's Autumn Tour which will be touring the leafy Surrrey countryside from a base near Guildford.
The hotel of choice is currently being renovated and until we are completely satisfied that they will be completely finished and able to look after us properly, we are not finalising the booking with them.
The event is being run by a team – Barry and Glenys Knight together with Alan Wakefield sourcing the routes, and Geoff and Annie Matthews dealing with the administration.
If you're interested, complete the entry form and return it together with the entry fee of £45 to Annie Matthews.  Once your email has been received a place will be reserved for you in order of receipt.
Please note that Geoff and Annie are away until 5th November so entries will be dealt with on their return.