MGCC Ceases to Organise Circuit Racing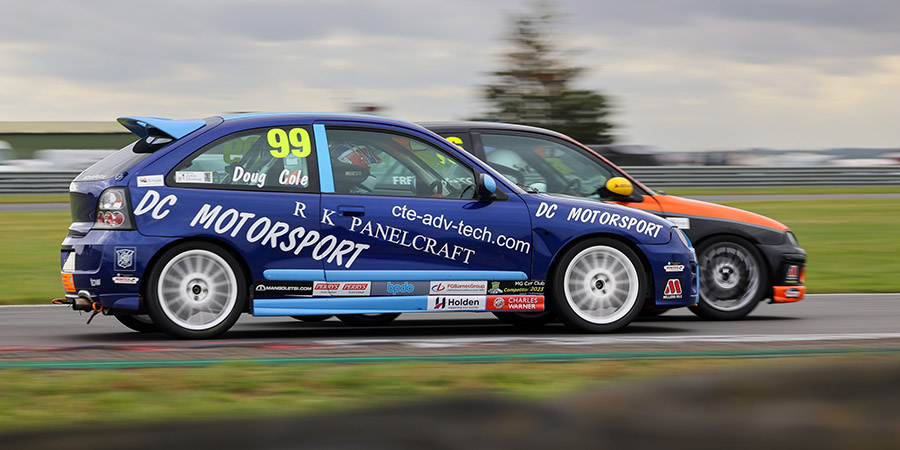 Sadly, 2023 marks the end of an era for the MGCC after 70 glorious years of track racing. Like several other one-make clubs, the MGCC has been unable to stem the tide of rising circuit and car preparation costs and diminishing entries, all leading to the inescapable reality that circuit racing is no longer viable for the club.
With 2023 being MG's Centenary Year, preparations for Worldwide Celebrations were already well underway in 2022 when it became apparent that there was a risk of being unable to cover the costs of racing in 2023. However, the decision was made to press ahead with racing in support of the MG marque's celebrations subject to cost savings being made wherever possible.
The three two-day meetings with Equipe Classic Racing and two one-day meetings were all successful events. In the true spirit of club racing, there were closely fought contests on track and great camaraderie in the paddock which justified the Board's decision to authorise the race programme for 2023.
Looking forward to 2024, our friends at Equipe Classic Racing have offered the BCV8s and the MG Cup a home. They will both run as Series alongside Equipe's existing series.
The Lackford Midget & Sprite Challenge and the MG Trophy will continue as Championships and will race with the CSCC next year. The Triple-Ms will continue to run their programme and, as previously, buy track time at appropriate race meetings. The Cockshoot Cup co-ordinator has yet to publish the championship's plans for 2024.
A huge effort was involved in running our last year of circuit racing. It wouldn't have been possible without support from Chairman, Dave Tynan, and the MGCC Board, Equipe Classic Racing's John Pearson and Rob Cull, Joe East of MSVR and the Championships' competitors and co-ordinators.
A special 'Thank you' to the many Marshals and Officials for their invaluable support in 2023 and all those previous years when the MGCC went racing, a time that forged many lifelong friendships, crowned Champions and provided a springboard for drivers to move on to success elsewhere.
Although the circuit racing may be moving on, there will be continued coverage in Safety Fast and the MGCC will remain an MSUK Club. It will continue organising sprints, hillclimbs, autotests, autosolos etc and continue to encourage new generations to develop their skills through motorsport.