MG Car Club delighted to donate to Marshal Club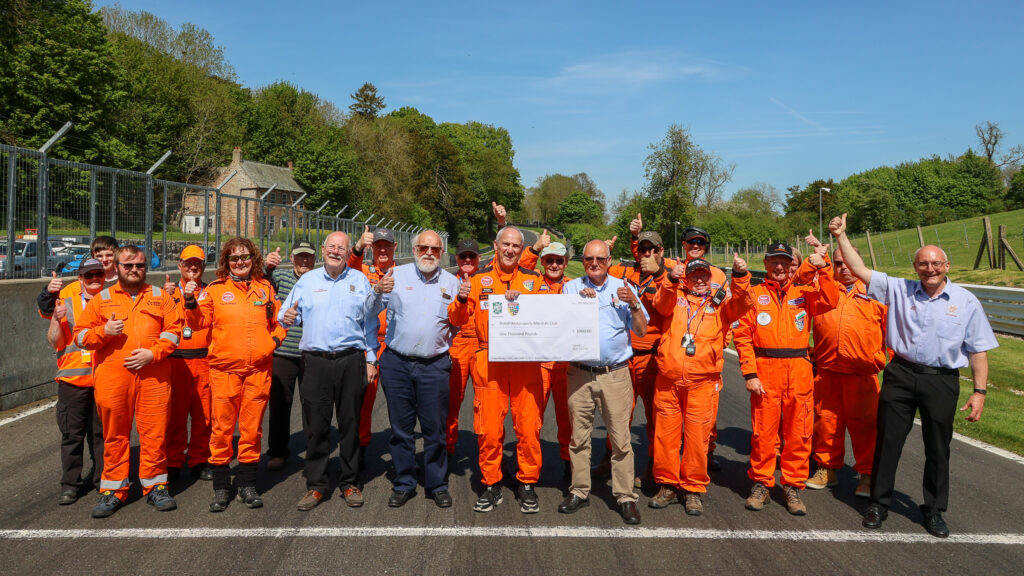 With thanks to the contributions made by MG Car Club Competitors throughout 2021, it was fantastic to be able to make a donation to the British Motorsports Marshals Club whilst at our latest race meeting.
MG Car Club visited Cadwell Park on 8th May and Chief Marshal Paul Stilling presented BMMC National Treasurer Stephen Woolfe with the donation in the sum of £1,000. A number of Marshals were able to join in the presentation as well as representatives from MG Car Club and all agreed that this would be a helpful contribution.
Stephen Woolfe told us that the money will be used to help provide some of the invaluable training that BMMC delivers to Marshals every single year. MG Car Club Competitors recognise that they simply cannot go racing without the 'army' of volunteers that keep them safe during every race.
The Clubs look forward to continuing to work together and support each other for many years to come.