Resumption of Racing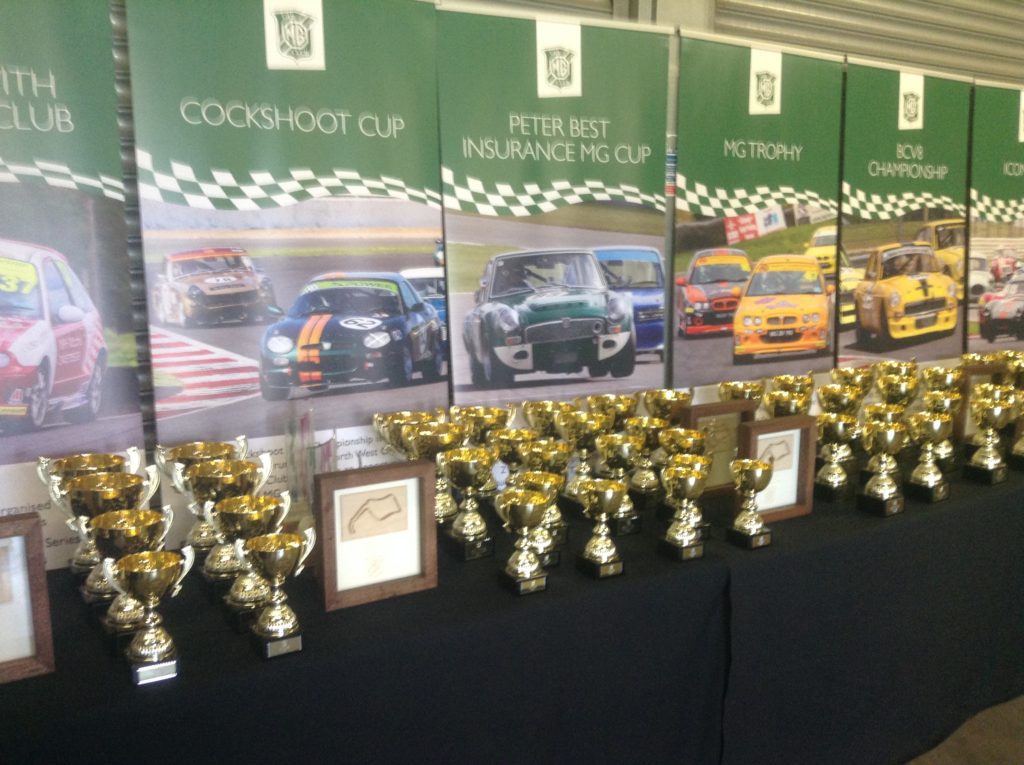 The Clubs Resumption of Racing meeting at Donington Park on 11th/12th July is gathering speed with our guests Equipe and Mini advising of terrific entries, while our own groups are adding to the entry total now on a daily basis. There is still space at present, but do not delay!
The news this week is that it is most likely that on July 4th a number of restrictions will finally be lifted. These it is suggested will include the relaxation of overnight stays away from home and a reopening of cafes. It is also suggested that the distancing rule of 2m will be reduced to 1m.
Both our Club and MSV, our hosts, take your safety seriously, we have appointed a responsible person to ensure that we meet the special precautions that are required and MSV and the circuit managers have their own appointed staff. Although we believe that the restrictions will be removed we have kept the races to individual days to reduce the number of people who may be in the paddock at any one time. Even if the restrictions are removed we will stay with this programme since people need to be able to plan. There has been comment that to qualify and do two races in a day is a lot, but in truth its what competitors would do on a single day meeting normally! Hopefully it will be seen as a sensible measure in these times to enable a meeting to take place.
All of this indicates that our meeting, one of the first to run in the UK after the lockdown will have an excellent chance of some great entries and terrific racing.
Some hotels are taking bookings and the Caravan Club have stated that their sites will reopen from July 4th indicating that the country is getting back to normal.
Mark Baulch will be delighted to receive your entry for the event, full details are here on the Club website or email Mark at motorsport@mgcc.co.uk with any queries.
Entry fees will only be taken at two weeks before the event [and each one has a £30 rebate against another event this year for MG Members].
Weather has been ordered and it should be warm and sunny!
See you there?
Race Planning Group
Entry Form for Donington Park
Important news for all competitors!
We are delighted to release the entry form for the MG Car Club Donington Park race meeting on 11th & 12th July.
You will find this at mgcc.co.uk/motorsport/race-competitor-info/ under July 11/12th 2020 – Donington Park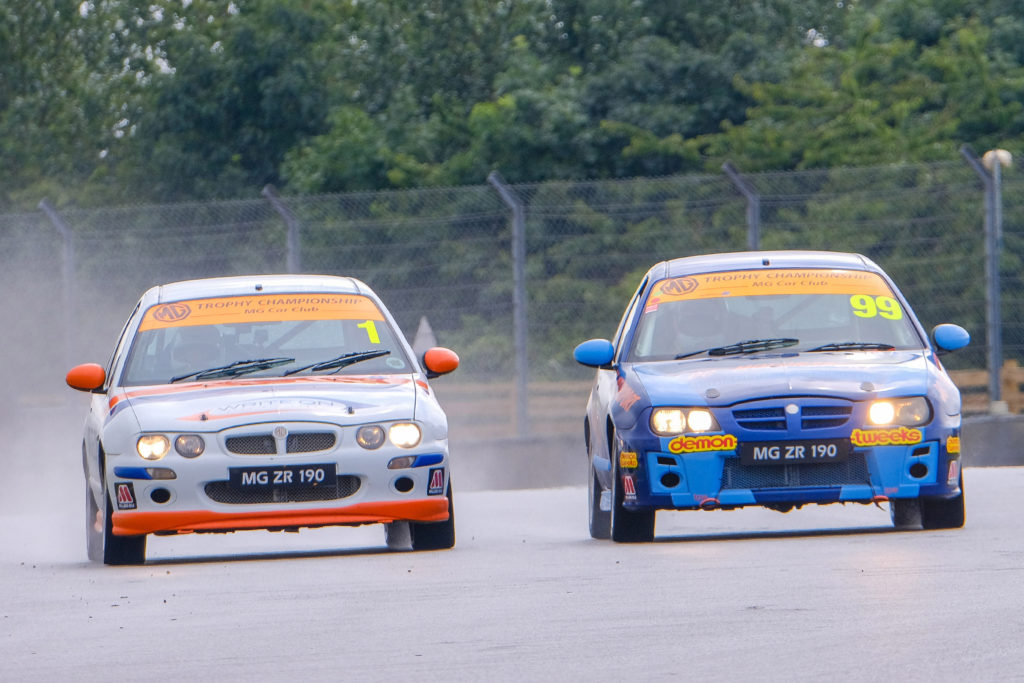 Motorsport Newsletter – 31st May 2020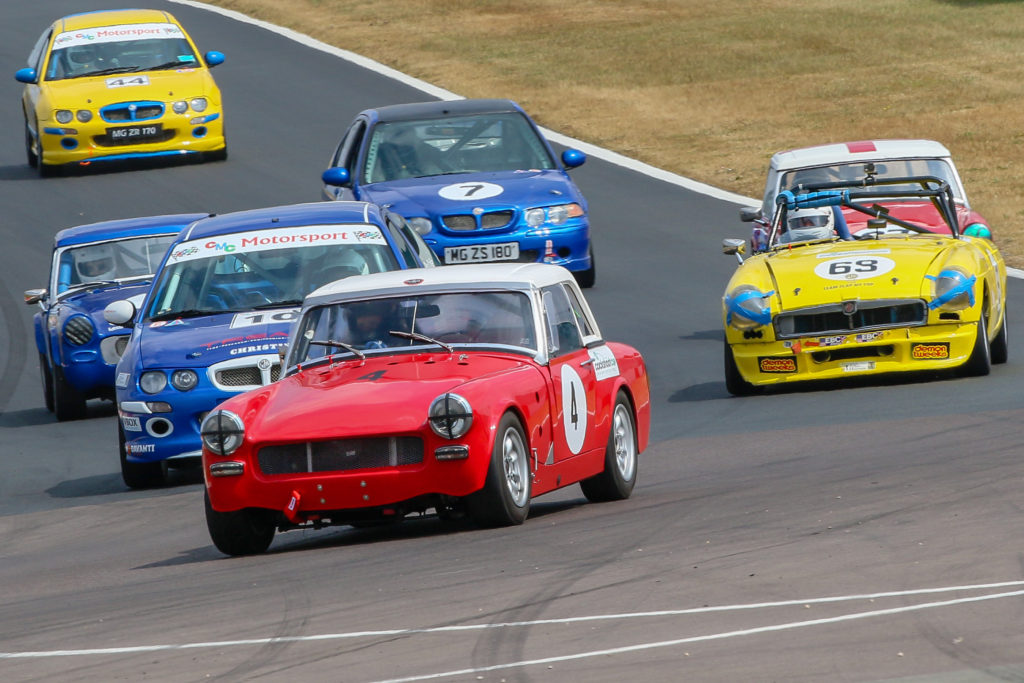 Resumption of MGCC Motor Racing
Ladies and Gentlemen. As many of you will have seen, Motorsport UK has advised that national motorsport will recommence from 4th July.
That's truly great news and means that our two day meeting at Donington on the 11th/12th July can go ahead. Which we are sure will come as very welcome news to many of you!
We have a valid Motorsport UK permit for the two days and our Championships are not National [such as BTCC] and are therefore able to run, we have received written confirmation of the programme from Motorsport UK.
Meanwhile MSV have confirmed the circuit will be available and that all systems are go!
Obviously, since we are one of the first meetings to restart there will be extra vigilance that we comply with whatever the regulations are then. We really need your full cooperation on this aspect.
We very much hope the bar of overnight stays away from home will have been lifted.
Unfortunately it won't be a normal two day meeting because some restrictions will remain and our primary concern is your safety and well-being which will call for some extra measures and an alteration to the usual procedures. One being that it will be a closed meeting without spectators, so no bringing your fan club!
We aim to keep the numbers in the paddock to a minimum at all times and there will be a specific manager appointed to ensure that social distancing and all the mandatory requirements are met.
Please be understanding, we are determined that the meeting will be safe and that you will have an opportunity to enjoy racing around this iconic circuit.
All Championships will race on one day only and for the absence of doubt the programme is as follows. It's not ideal or the same as a normal two day meeting, but we have to comply with minimising the risk.Saturday Races
Saturday 11th July Races:
– Trophy with two 20 minute races
– BCV8 with two 20 minute races
– Mini with two 20 min races
– Equipe Relay running for 3 hours
Sunday 12th July Races:
– Cockshoot with two 20 minute races
– Midget with two 20 minute races
– Metro with MG Cup with two 20 minute races
– Morgan with two 20 minute races
– MMM with two 15 minute races
– Equipe combined one off 40 minunte race
The entry form is now available to download from – https://www.mgcc.co.uk/motorsport/race-competitor-info/

Please note that these are not as previous and include the mandatory Motorsport UK certification to be signed by every driver. These have to be completed and sent electronically to the Secretary who is required to check that licences are valid and that you are legal to race and that the form has been completed satisfactorily!
Signing on will not exist in the normal sense. The entry form is the drivers signing on. Full instructions with regard to scrutineering and other details will be confirmed in the finals.
It will be the drivers responsibility to ensure that all of his/her kit, helmet, overalls, socks, boots, gloves are suitable and in date and that the car is safe and suitable to race. Likewise the transponder fitted, needs to be licenced and working. There may be video surveillance of the vehicle in respect of scrutineering. TSL will not be able to offer transponder hire.
The Club has invested in the required Personal Protective Equipment (PPE) for the officials and marshals. Speaking of the orange army who so willingly enable you all to race, please ensure that they are treated with respect at all times. It has been said many times, no marshals no racing, never truer than now!
So now we need your entries, the entry forms are now available! No monies will be taken until the closing date.
The entry fee for the various MGCC groups two races had already been set in agreement with the Coordinators last December and remains at £425. However, in an effort to encourage further entries later in the year, MGCC members in MGCC events will be offered a £30 discount against further entries during 2020 at later MGCC race meetings. There isn't a need to apply, it will be dealt with automatically by our Secretary.
If you have any questions or queries at all, please contact Mark Baulch, our Competitions Secretary on motorsport@mgcc.co.uk or 07554 160840
---
Update for MG Car Club Racing Family – 27th April
By now everybody will have seen the statement about a possible 'behind doors' British Grand Prix and we hope that this heralds the possibility of our Donington Park race meeting on the 11th/12th July getting a green light as well.
We are totally enthusiastic to run the Donington Park race meeting. We have to await the decisions from both the Government and Motorsport UK and of course the circuit owners as to whether it is feasible. That could take some time to clarify and we promise to be in touch just as soon as a decision is possible.
In the meantime, we suggest that Competitors charge the batteries and make sure that the car and you are ready. For instance, now would be a good time to be checking that all of your kit is in date including your helmet, overalls etc!
We look forward to seeing you all as soon as is safely and practically possible.
Mark Baulch, Ron Gammons and Bill Silcock
MG Car Club Race Planning Group
Postponed Rounds
MG Car Club has now refunded all entry fees to those competitors that were due to race with them at both Silverstone International and Brands Hatch.
If you do not believe that you have received your refund, please contact motorsport@mgcc.co.uk
MG Car Club continues to monitor Government and Motorsport UK advice and will update you all as soon as the time to go racing again is upon us.
Stay safe and well,
Mark Baulch.
MG Car Club Competitions Secretary.