MGCC at Race Retro 2016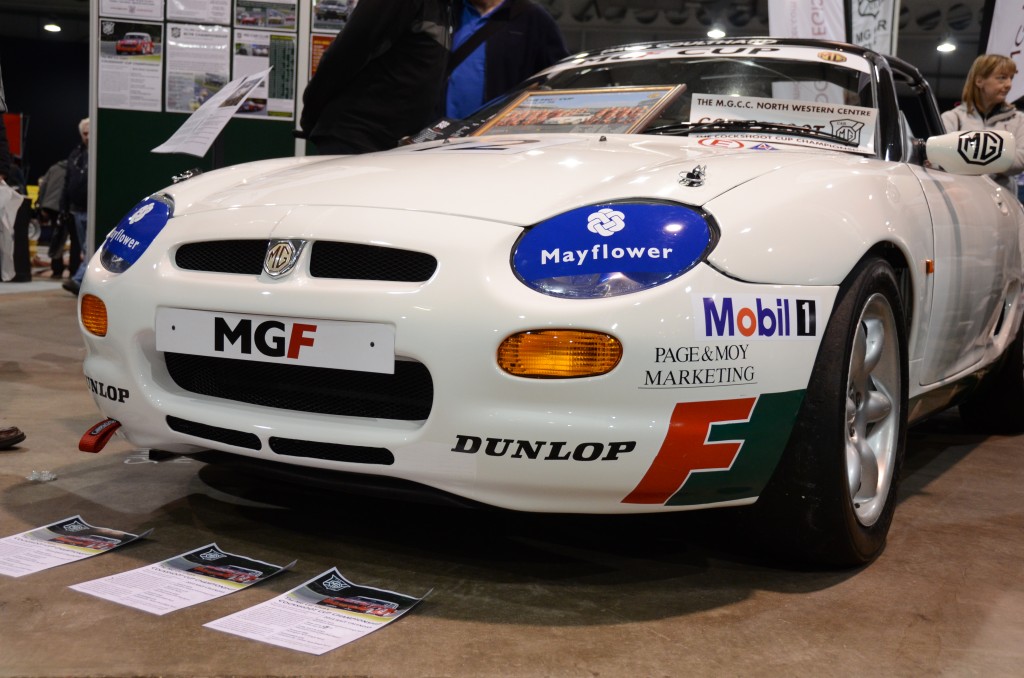 The MG Car Club is pleased to announce that it will be once again be present at the Race Retro show at Stoneleigh Park this weekend, starting from tomorrow, Friday 26th February until Sunday 28th February.
Just like previous years, the Club will be promoting its seven race championships at the show. Alongside the various race co-ordinators will be MG Cockshoot Cup driver David Coulthard's MGF Cup car, which will definitely be turning heads in Hall 2 on stand C10.
With a commitment to low-cost entry fees, the MG Car Club gives potential drivers the opportunity of racing across the UK at iconic circuits that include Silverstone Historic GP and Oulton Park in MG Metros, MG ZRs, MG Midgets, and MGBs. In addition, all competitors can achieve race entry discounts by competing in all championship rounds.
For as little as £6,000, a 16-21 year old can compete in a full season with the Club, and follow in the footsteps of stars like Jack Goff – a former MG Trophy driver now racing an MG6 in the BTCC. This includes the price of a car, race preparation, and half price entry fees.
With an amazing history, mentoring from Championship co-ordinators, alongside brilliant paddock atmosphere and camaraderie, MG Car Club racing offers a unique package for drivers looking to kick-start their career in motorsport.
Tickets for the show can be bought at the gate, with prices at £26 for adults and £7 for children. For more information about the event, click HERE to be redirected to the Race Retro website. We shall look forward to seeing you there!
---