MG Trophy beats BTCC to the flag in vote for Saloon Car Series of the Year award
The MG Car Club's MG Trophy has beaten the British Touring Car Championship to win the Downforce UK Saloon Car Series of the Year award for 2017.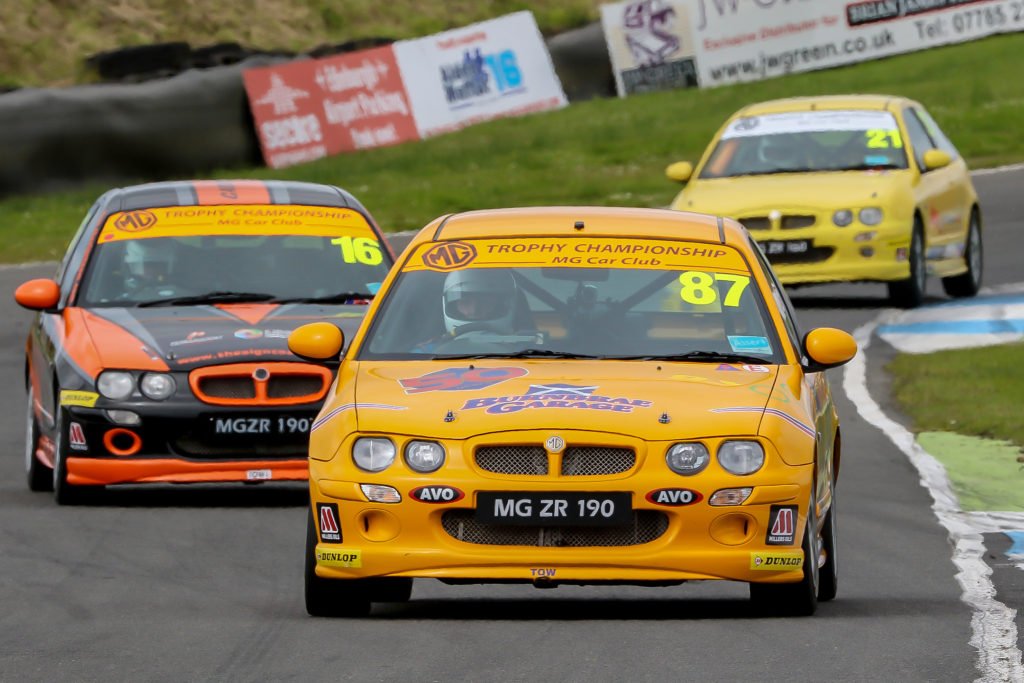 Organised by online motorsport site Downforce UK, the awards saw the MG Trophy receive almost half the votes in its nominated category (48 per cent), with the BTCC next up on 32 per cent and the BRSCC Fiesta Championship in third with 11 per cent. The award ceremony will be held at the Autosport International Racing Car Show at Birmingham's NEC, and takes place at 4pm on Saturday January 13.
Devised to honour and recognise the achievements of some of the top racers in Great Britain, there were separate votes for 11 championship categories in all, as well as five special awards.
MG Car Club Race Competitions Secretary John Hutchison said: "We are delighted to be awarded the Saloon Car Series of the year by Downforce UK. Over the years the MG Trophy has become a competitive championship for novice and experienced drivers, providing close racing at some of the UKs best circuits."
The MG Trophy is one of the UK's best and most enjoyable single-make club championships, offering high quality close racing for the front-wheel-drive MG ZR in three classes. In recent years it has produced a number of drivers who have gone on to higher levels of motorsport, including BTCC racer Jack Goff.
With regulations designed to keep costs to a minimum, the series is suitable for all levels of experience. Class A is for full race-prepared ZR190 cars (190bhp) running on Dunlop (control) slicks/wets, while for drivers on a slightly lower budget, Class B is for the ZR in 170bhp form running on 1B Dunlop control tyres. Class C is for race-prepared ZR 160 road cars, which can be built for around £3000 and represent possibly the cheapest entry-level tin-top car able to race on all the UK's top circuits.
The MG Car Club will be present at Autosport International to chat to all interested parties, with Andy Spencer's MG ZR 160 one of three cars set to feature on its display stand. The Club will be exhibiting in Hall 7, Stand 7434.