MG TB takes the title!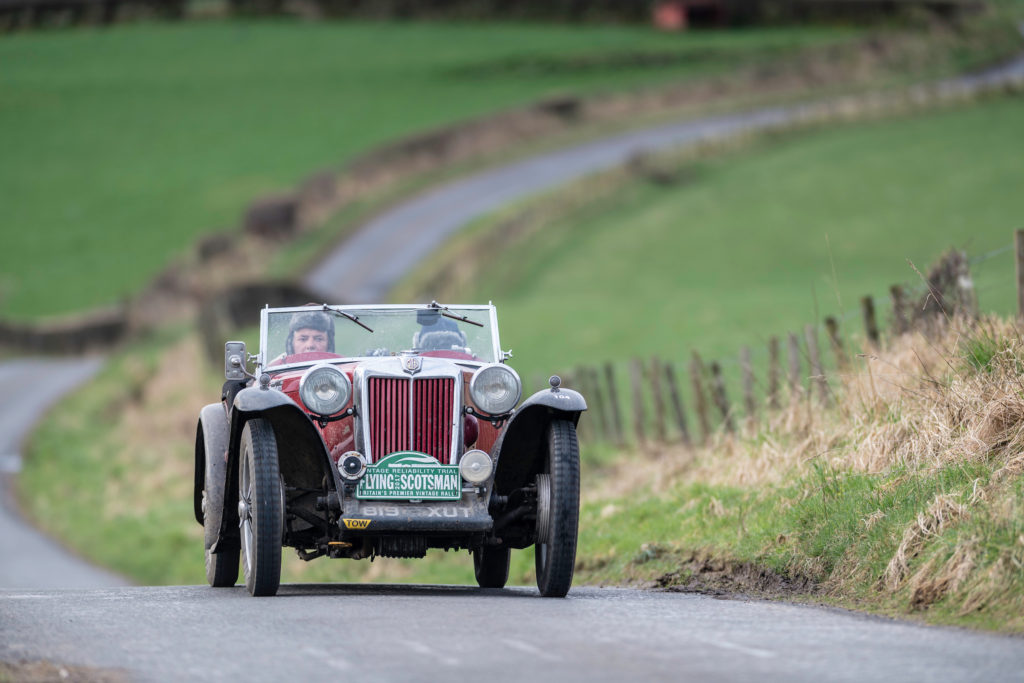 The Endurance Rally Association's ninth Flying Scotsman Rally ended in a nail-biting finish as the winning crew of Paul Crosby and Ali Proctor suffered two breakdowns in their Supercharged 1939 MG TB on the final run for the chequered flag at Gleneagles, Scotland.
The event started at Slaley Hall in Hexham, Northumberland, with over 750miles of rally ahead of the 103 crews.
Storming into the lead at the end of day two, leapfrogging John Abel and Leigh Powley with their 1937 Lagonda LG4, the MG suffered broken rear suspension issues but got back on the road thanks to the ERA's mechanics.
It was a tight finish with the winning crew securing an overall total of 00:19:37, only 00:00:24 separating them from Abel and Powley, who have finished second for the past two years, on 00:20:01.  Bill Cleyndert and Dan Harrison took third place in the 1928 Ford Model A with a total of 00:20:21.
Paul Crosby said: "I'm absolutely overwhelmed because we never thought we had any chance of coming here and winning. We've done two Flying Scotsman events and Ali didn't make a mistake all weekend.
"We thought it would be a big engined car that would come here and win it. They rearranged the test very slightly this year to make it a lot fairer for smaller cars so we were good on some tests and the big cars were good on others. A brilliant event, incredibly well organised, and an amazing result for us."
The 2018 Flying Scotsman Rally will take place from Thursday 26th to Sunday 29th April, marking its tenth anniversary by returning to its southern roots. Entries will open at the end of May 2017.
For more details including all the results and the latest updates on the forthcoming ERA events, visit www.endurorally.com
---