Metro Cup secure TV deal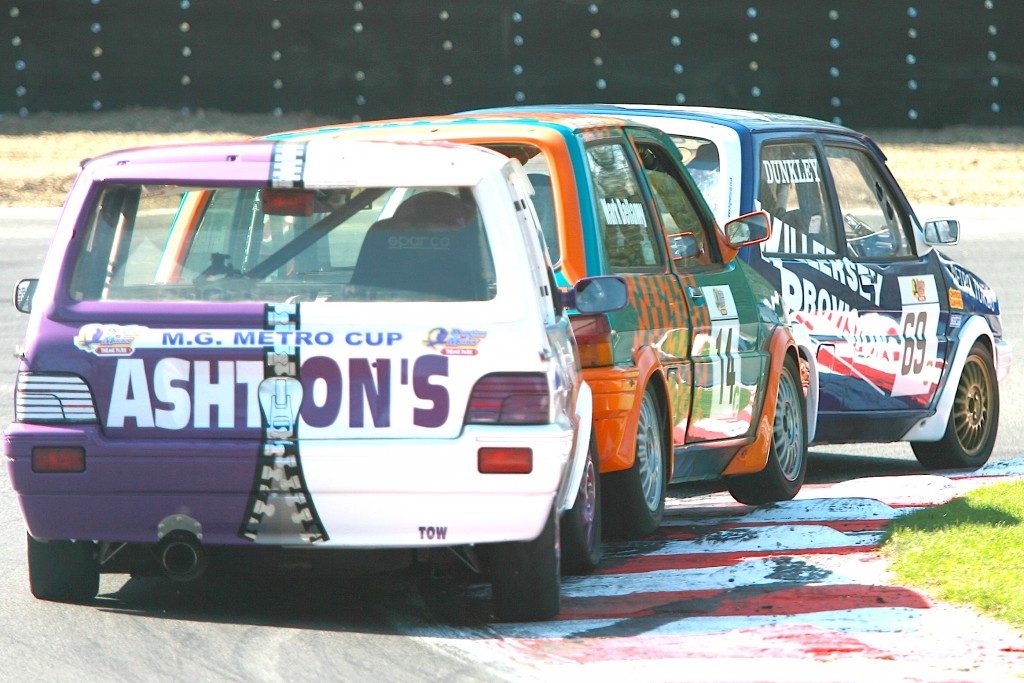 The Drayton Manor Park MG Metro Cup will be featured on Motors TV with their own race series on the 5 dates shown below.
This will be a series of five races which will be filmed at five MGCC meetings and shown on Motors TV along with repeats later in the year with online access thereafter.
The  MG Metro Championship always attracts one of the largest grids in the MGCC races. The races being filmed this year are Donington (3rd April), Brands Hatch (30th April & 1st May), Oulton Park (3rd September) & Snetterton (1st & 2nd October).
MG Car Club Competitions Secretary John Hutchison said: "It's fantastic news that the MG Car Club has secured another TV deal after the success of the MG Trophy Championship on Motors TV. Having not one but two TV deals really puts MG Car Club racing on the map, and hopefully more and more people will get to see the close-wheel racing that the Club offers."
The MG Metro Championship was established in 1992, after the demise of the Roversport and MG Metro Challenge, as a series devoted to the amateur driver at an affordable cost.  Drayton Manor Theme Park have been the main sponsor since 1994 and is thought to be one of the longest running sponsorships in Motorsport thanks mainly to the owners of Drayton Manor Theme Park Colin and George Bryan who are both keen motorsport enthusiasts. In fact George competed very successfully in the MG Metro Championship back in 1993 and Colin can still be seen driving his Lotus Cortina at Hillclimbs and sprints
Many stars of BTCC fame started their racing career in the MG Metro with the likes of Steve Soper. In 1998 Tiff Needell raced an MG Metro which was featured in the Top Gear programme, the car is still owned and used by Media Logic Ltd team.
---