It's almost race time!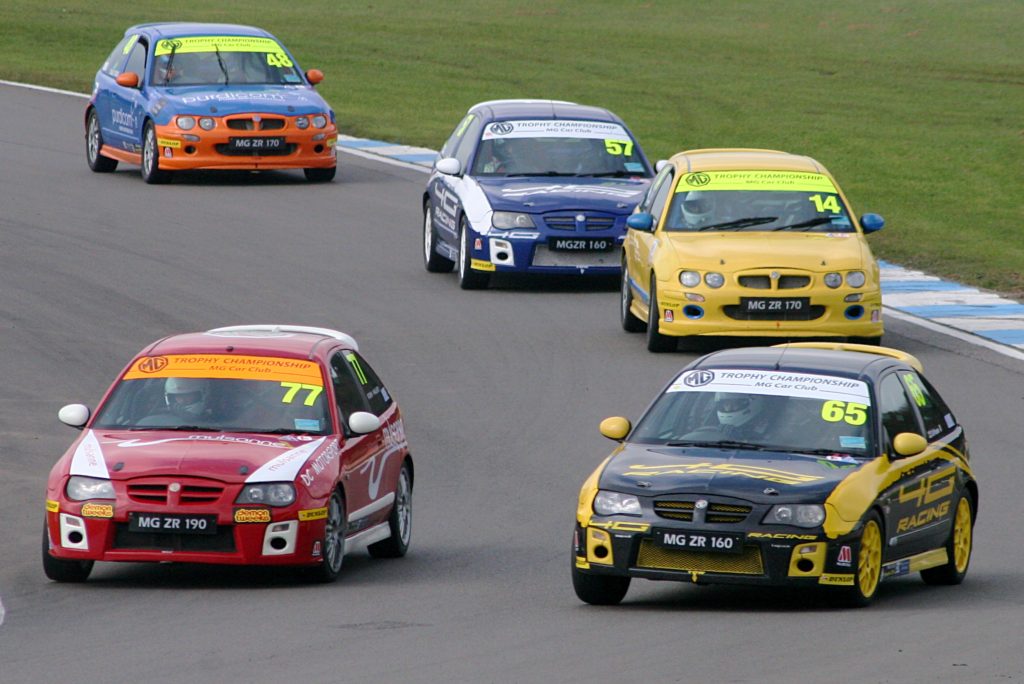 It's now just one month until the start of the MG Car Club's 2017 race season, which begins on Sunday 9th April at Donington Park.
MG Car Club racing sees MGs of all ages from T-types to modern ZRs racing around circuits located across the country. Racers with various experience levels are welcome, and in 2017 the Club will continue to support the next generation.
Half price entry fees have been extended to young drivers up to the age of 25, who can now age can kick-start their motorsport career and follow in the footsteps of the likes of former MG Trophy star, Jack Goff, who now races in the BTCC.
After opening the season at Donington Park, the Club will move onto Brands Hatch on the 29th and 30th April, before heading to Silverstone for MGLive! on the 17th & 18th June.
At MGLive! the Club's championships will be joined by various high profile guest series' – all of which will be revealed shortly.
Cadwell Park will be the next venue on the 22nd July before Oulton Park on the 2nd September. Snetterton will once again be drawing the season to a close on 30th September & 1st October, and will also be incorporating the British Motor Heritage Relay Race. This is open to all classic motoring marques, and entries can now be made for this popular end of season relay, which enters its 13th year.
Race Competitions Secretary John Hutchison said: "The 2017 race season is almost upon us, and we're working hard to build on the success we achieved last year.
"The Club prides itself on being a competitive package for racers of varying levels of experience, and with a multitude of cars to choose from, it offers something we feel is very unique in Club motorsport."
For more information on the Club's race meetings and championships, please visit www.mgcc.co.uk/motorsport.