HRCR to celebrate the MG Metro 6R4
The MG Metro 6R4 is to play a starring role at the HRCR (Historic Rally Car Register) Open Day, which takes place at the British Motor Museum in Gaydon on January 13.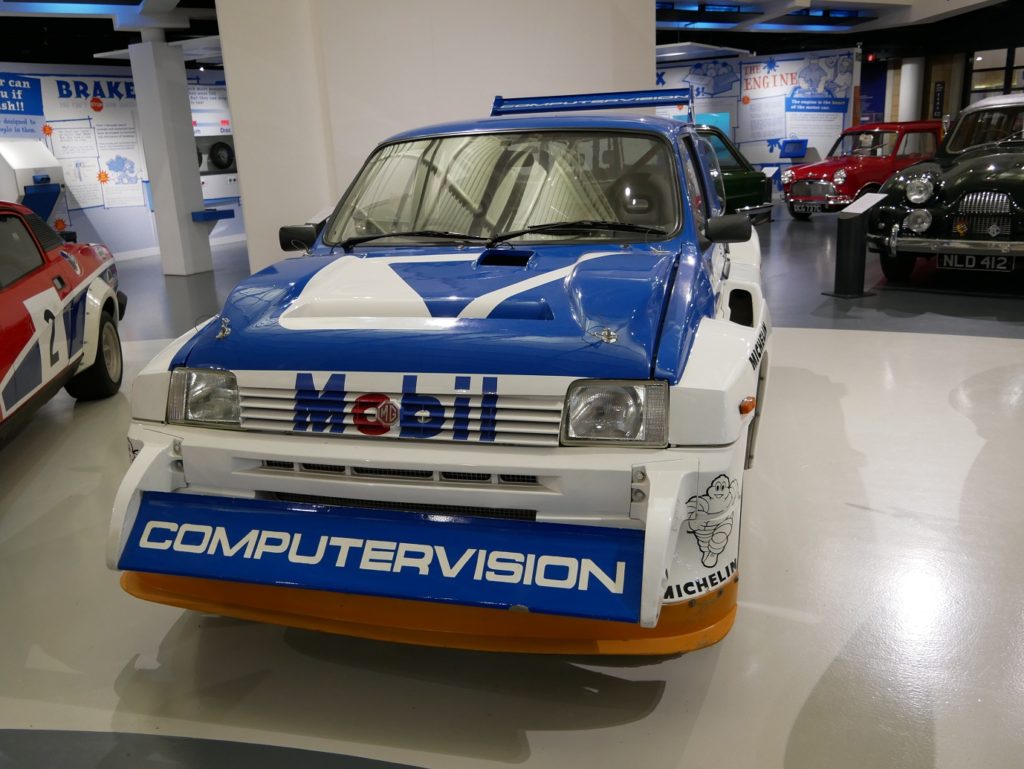 The HRCR Open Day is a social gathering where the rally community comes together to meet friends, view a selection of rally cars from the 1950s through to the 1980s and talk to organisers of the events that make up the six HRCR championships.
A number of 6R4s will be on display, including the Museum's own car. Developed for Austin Rover by Williams (of Formula One fame), the 6R4 is one of the most spectacular MG cars ever produced. The project was first revealed in 1984, and scored its first victory on the Gwynedd Rally in March 1985 before development had even been finished.
In full-fat international guise, the 6R4 featured a rear-mounted 410bhp naturally-aspirated V6 engine coupled to a four-wheel-drive system, which sent it from 0-60mph in just 3.2 seconds. For homologation purposes, a run of 200 road-going 'Clubman' cars were built with a 250bhp motor – still good enough for 0-60mph in 4.5 seconds!
Tom Caren, Show Manager at the British Motor Museum, said: "We are delighted to host the 2018 HRCR and celebrate the Metro 6R4. For those interested in classic rallying this nostalgic event will be a great day out and a fantastic opportunity to see so many rally cars on display."
Entry to the HRCR Open Day is free of charge and attendees can visit the Museum on the day for the discounted rate of £9 per person. The Open Day is open from 10am – 3pm with the Museum open from 10am – 5pm.  To find out more information please visit the website at www.britishmotormuseum.co.uk  or the HRCR website at www.hrcr.co.uk