Gianni Picone's Snetterton Surprise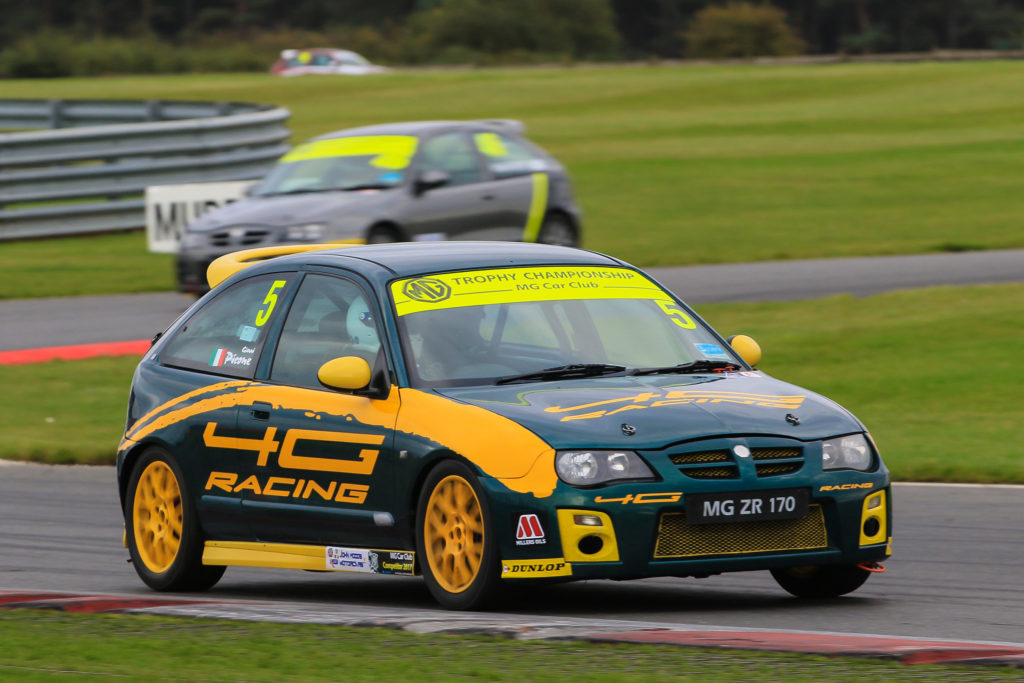 Following the incidents for Adrian Wray and Gianni Picone at the previous round of the MG Car Club at Oulton Park, the schedule was tight as to whether they would make it out for the final round at Snetterton.
Unfortunately Adrian is still recovering, having to wear his neck brace for a little while longer, but Gianni was cleared to race. However, now without a car, Gianni was under the impression his 4G team were on the look out for a spare, but Ali Montgomery had other ideas.
Immediately after Oulton Park, unbeknown to Gianni, Ali contacted all MGCC drivers, asking for any help possible with parts, which would enable him to rebuild Gianni's MG ZR race car. In true MGCC style, everyone came together, supplying enough parts for the car to be rebuilt.
Upon arriving for the final round, Gianni was presented with what he thought was a spare car, only to be told it was his car. With Ali's secret revealed, Gianni was overwhelmed at the amount of support his fellow drivers had demonstrated.
The list of thanks includes, but is not limited to:
Iain Dowler for supplying wheels, Robin Walker for a roll cage, Malcolm Gammons donated a windscreen, as well as a discount for other parts from Brown & Gammons. Gianni's father and uncle also donated a large amount of money to the project.
The level of dedication and support really goes to show the strong family atmosphere portrayed by the MG Car Club.
---