20th anniversary of the MGF Cup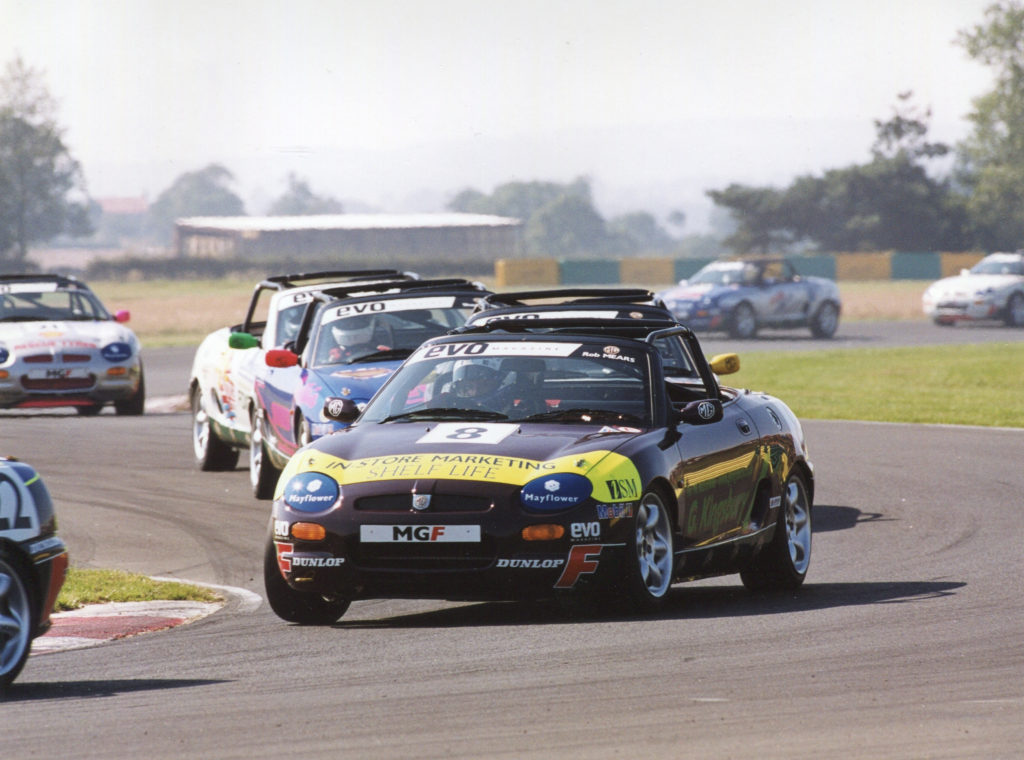 2018 marks the 20th anniversary of the MGF Cup and plans are being put in place to celebrate the landmark by running an MGF/TF race next season.
The MGF was launched in 1995, but it wasn't until 1997 that the British Racing Drivers Club and the MG Car Club jointly announced two new race championships for the 1998 season. The BRDC's 'MGF Cup' supported the British Formula 3 and British GT race meetings, together with the British Grand Prix in 1998 and 1999. Warren Hughes won the 1999 MGF Cup and went on to race for MG in the British Touring Car Championship and at Le Mans in EX264. The MGCC's 'Abingdon Trophy' focused on the Club competitor, allowing them to convert their road car into a competition vehicle. Drivers competed in a combination of races, sprints and hill climbs. In 2001, the two championships merged to form the MGF Challenge, eventually becoming the today's MG Trophy.
David Coulthard, who owns one of the original MGF Cup cars, is coordinating an information-gathering exercise. He has asked that any MGF and TF race car owners who would like to express an interest in a race, please contact him at CoulthardD@aol.com or call him on 07831 676027 (evenings please). A period history in either the MGF Cup or Abingdon Trophy is not required.
---