Midland Centre enjoy Taster Trial success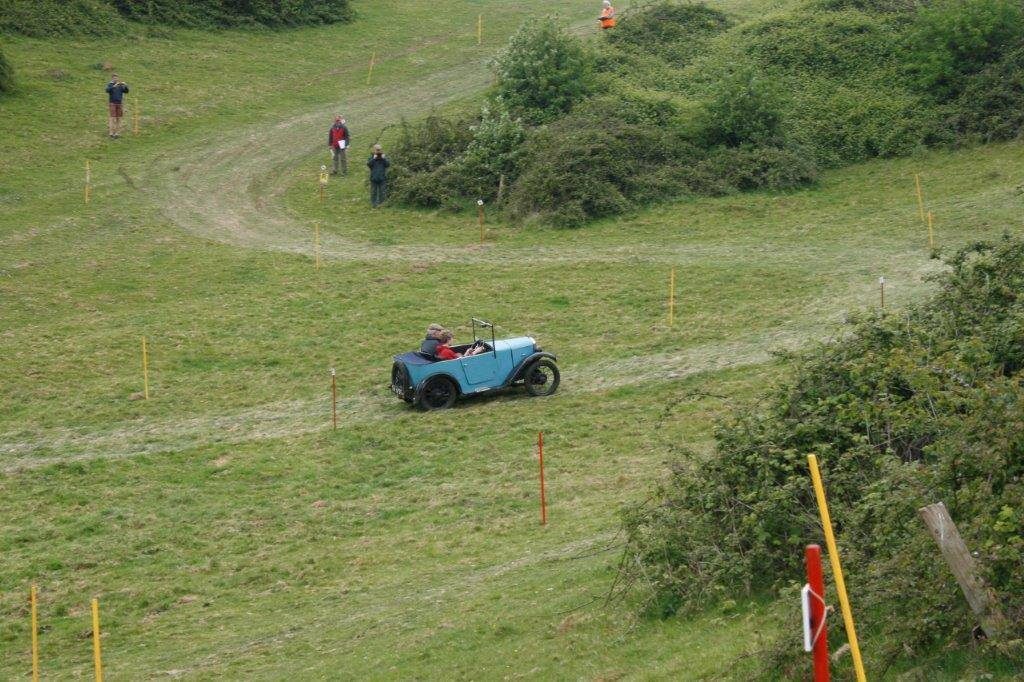 Following on from the Midland Centre's 'Taster Trial' at East Lodge Farm in Bromsgrove on Sunday 30th April is an event report from Tony Lake, the Trials Secretary for the Centre. Tony reported that the Trial was a great success, with everyone getting involved and having fun.
The Taster Trial was used to encourage more participation for members in the Midlands to get involved in grass roots motorsport, particularly the younger generation. 16-year-old James Young was a standout performer in his parents Austin 7 whilst Marie McCance was awarded most improved driver.
Some competitors took part in their MGs but other cars were also included so newcomers could get a feel of the sport. For those that fancy having a go in the future, please keep an eye out on the Midland Centre website, and their Facebook page.
"Well, weren't we lucky with the weather! The venue wasn't too bad either with a stunning view down into the bowl as cars rushed around the two fields. Everybody owes a debt of gratitude to ace C of C Adrian Tucker-Peake, Katy Tucker-Peake, Brian Osborn and John Fry for laying out such a well-balanced challenge for so many first timers. Heartfelt thanks to the coaches who gave so freely of their time and experience and made sure that everybody had a good introduction to the noble art of production car trialling. Our marshals, as usual, are the unsung heroes, wielding the best tradition of trials, standing out in what became quite a strong wind, so many thanks to them.
It was good to see the ladies to the fore in the results. Helen Skelton and passenger Nicole Kosmorova ran away with the best novice award not dropping any marks all day, a formidable pairing. Helen drove father Don's new Austin 7 Ulster Replica, it had a tough baptism on its first time out, looking the period part in its new paint job. They won a free entry to the Autumn Trial in September. John Croxton and Steve Authers came second on 3 marks lost in Dave Sullivan's VW Beetle. Pat Woolford/Barrie Parker in Barries' Toyota MR2 just pipped Philip and Karen Traynor's Rover 45 for third on the special test time both having lost 9 marks.  
Congratulations also to Marie McCance driving Lindsay Clarke's MG ZS, she was really nervous before the start but gained massive confidence as the day continued and won the award for the most improved driver. And so rewarding to see the next generation coming out amongst all the adults – 16-year-old James Young coping well with gradients and gears in the family's Austin 7.
One could have cut the atmosphere with a knife as the kick-off briefing was given, if it were possible to harness the energy of nerves and tension I reckon we could have lit a small town.
Thanks to all of you for supporting the event, that's about as much fun as you can have in a motor car, well at least while you're driving! See also below some of the comments from the participants."
You can find a full gallery of pictures from the day on the Midland Centre Facebook Page.
---