Club Meet (Natter) Information
Tyne-Tees Centre currently holds Club Meets (Natters) each month, these being pub-based evening monthly meetings and we also run mid-week monthly coffee / breakfast gatherings,  to cater for all our Tyne-Tees Centre members living in Northumberland,  Tyne & Wear, County Durham, Teesside, East Cleveland and parts of North Yorkshire.  West to East from the Dales to the East Coast….we cover most of the North East of England.
__________________________________________________
Southern Pub Meeting – Coulby Manor, Coulby Manor Way, Coulby Newham, Midlesbrough TS8 0RP
Click HERE for a map and directions.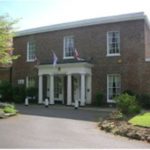 Next is: Thursday 3rd October
Meet in the Main Lounge from 8:00pm
Host: Noel Lindford noel.lindford@btinternet.com  07432 152095
Coulby Manor is the splendid Clubhouse of Middlesbrough & District Motor Club. It has a large, monitored & floodlit car-park at the rear, and a licensed bar in the Main Lounge, with a warm and inviting atmosphere. Easily accessible from the A19 and the A174 Parkway.
————————————————————————–
Northern Pub Meeting – The Ridley Arms at Stannington, Nr Morpeth, NE61 6EL   (just off the A1)
Next is: Monday 14th October 
Meet on the Second Monday of each month, from 7:30 pm. 
Host: David  Alexander  david.alexander2012@btinternet.com  or 01670 861178. We meet in the Ridley Room, and there is excellent food and drink on offer, ordered  from the bar.
————————————————————————–
Pub Meetings are run by a host, who offers a warm welcome to all members and guests to meet at any of these venues once a month for an enjoyable social evening, amongst friendly club members, in an inviting atmosphere.
A great way to hear first hand the latest news and full details of all upcoming events in the current Tyne-Tees Centre calendar, plus reports on recent events from those who were there (we have the pictures to prove it).
The aim is to also have some topic of interest each month, which could be a short film or a talk / presentation by one of our members or an invited guest, or maybe a quiz or game.
In the summer months (April to August)we hold a self-judging Pride of Ownership Competition (both venues have large car-parks) with points gained going towards the overall Pride of Ownership Trophies for the South and North, with categories for all years and models of MGs.  Trophies are presented to the worthy winners at our annual awards ceremony.
————————————————————————–
Mid-week Gatherings, known as Coffee and Cars in the North of our region, and Breakfast Meets in the South.
Coffee and Cars in the North happens on the third Wednesday of each month and Breakfast Meets in the South happen on the fourth Wednesday of each month. We meet for both from 10:30am
To find the location of these for any given month, contact David Alexander or Noel Lindford, their contact details are shown above. These gatherings are also publicised at the monthly Pub Meets and in email newsletters. If you are not receiving our newsletters, as a Tyne-Tees Centre Member do we have your current email address? 
A warm welcome awaits you all at all of these monthly meetings, including of course any new members.  Do come along and say hello!
Posted by Noel Lindford