Cars & Parts for Sale or Wanted
FOR SALE
 MGB and MG Midget Parts:
George Stephenson has a number of MGB and Midget body panels and mechanical items for sale.
More details by calling George on 07713 092111
—————————————————————————————————————-
FOR SALE
1965 MGB Roadster in Primrose with overdrive. (Owner is only selling due to ill-health.)

 The car has a full stainless steel exhaust ,overdrive unleaded cylinder head, it has twenty four thousand miles on the clock, ten thousand in the fifteen years that I have owned it. It is in good all round condition both body and engine, I am asking around eleven thousand pounds or near offers.
Please contact Jeff Stephenson by email at:  jandgstephenson@live.co.uk
——————————————————————————————————————–
FOR SALE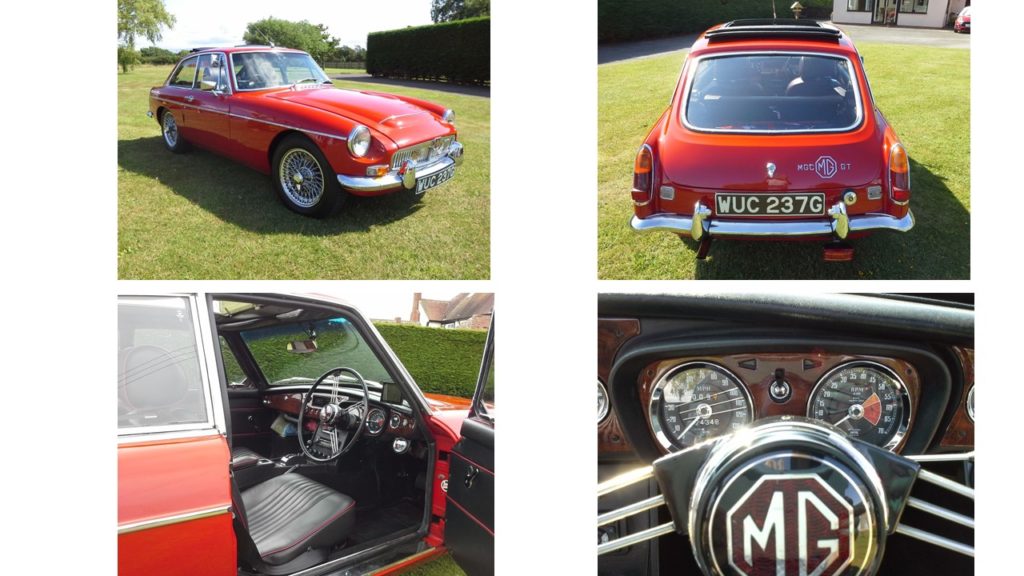 MGC GT AUTOMATIC – £16000.00
Originally supplied to University Motors an April in April 1969 and in one of 450 RHD Models supplied to the UK market.
Presented in Tartan Red with a full Webasto Sunroof and sitting on Chrome Wire Wheels.
The car comes with a detailed history file with invoices and receipts going as far back as 1982 and Mot certificates covering the last 15 years. The last of which gives no advisory actions required.
Subject to an earlier restoration (photo's held on file) the car still remains in excellent condition showing no signs of body damage or underbody corrosion.
The speedometer shows the current mileage of 24500.(supported by MOT certificates)- however it must be assumed to be 124500
Within the last 6000 miles the engine was subject to an engine and carburettor rebuild with the fitting of an unleaded head conversion and electronic ignition.
Within the last year complete new front and rear brake units have been fitted together with ECB Pads and polybush units to the front suspension. New Door Glass and seals fitted.
Recent repairs included the fitting of a new boot floor, fuel tank and pump and new steering rack and trach rod ends.
An ideal classic touring car letting the Borg Warner T35 gearbox taking the strain out of motoring. Comes with the option of the classic steering wheel as shown or a leather covered Moto Lita unit.   Any inspection welcome – viewers will not be disappointed.
Call Gordon Hind on 016973 34267 – LOCATION SILLOTH CUMBRIA
——————————————————————————————————————
FOR SALE
MGB GT 1972 IN GOOD CON.  PRIMROSE YELLOW TAX AND MOT EXEMPT WITH MOT FOR PIECE OF MIND NEW BACK SPRINGS AND SHOCKS  CLUTCH CARPETS ALL NEW BRAKES TWO NEW TYRES FOR MOT. PLEASE RING FOR MORE INFO AND PHOTOS.    JEFF.    07514343831 OR 01388834147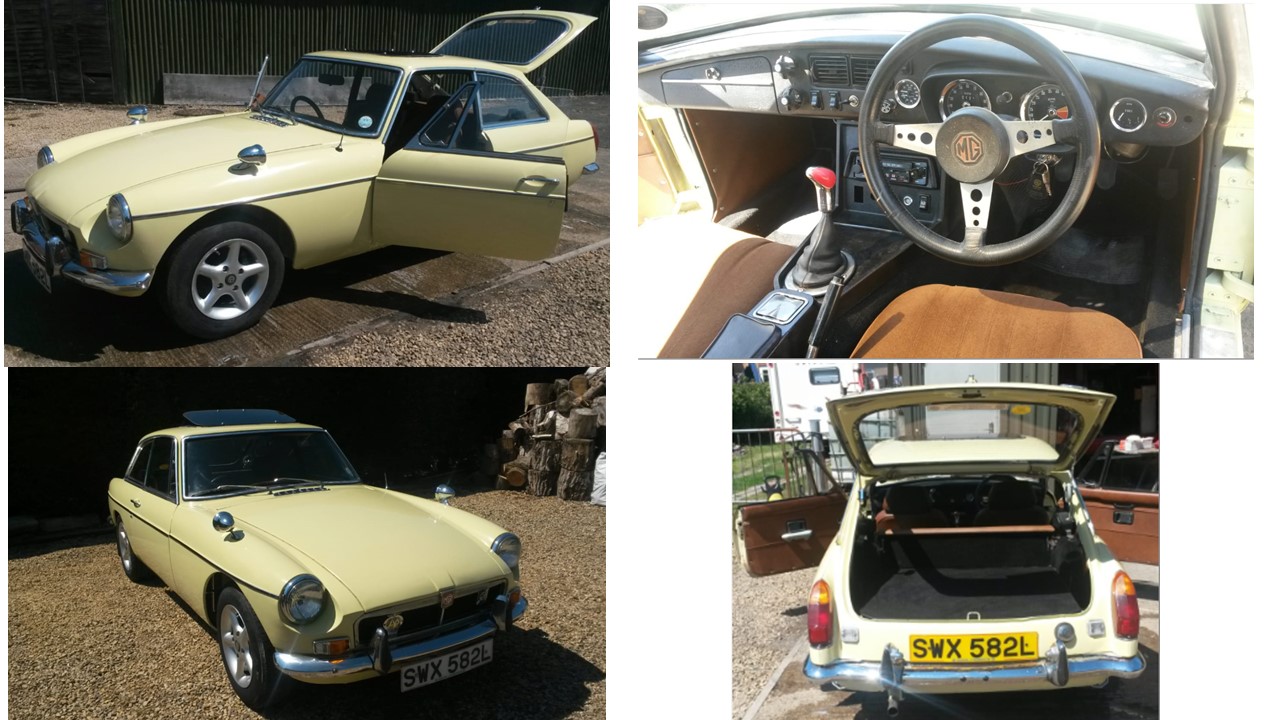 FOR SALE
1977 MGB Roadster   1 owner abandoned restoration and car is garaged.  Offers
1977 Series 2 Landover with hardtop,  88″ wheelbase.  0ffers
Contact Adrian on 01429 268902
FOR SALE
1972 MG Midget.  Mint condition inside and out. Fully restored with new hood, wheels and tyres. All new parts, too many to list. Full MOT test.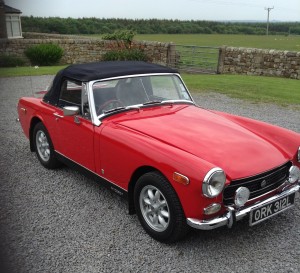 £9550.  Contact Bob Thompson on 07836 628134  Car is in Northumberland.
FOR SALE
MGB engine and manual gearbox, to be sold individually or together.
 Contact Mrs. Johnson on 01748 824536   sensible offers only please.
 —————————————————————————
FOR SALE
Race modified XPAG cylinder head
Extensively modified but retaining the original combustion chamber shape to keep it eligible for it's class, the work done includes —
Inlet ports welded, reshaped & gas flowed
Bronze valve guides
Competition valve springs & spacers
Lead free valve seats
Skimmed
TF valves
This head was on the car with which Brian Sayers won the 1991 T Racer Drivers Championship.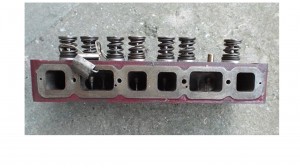 For more pictures go to http://www.oily-hands-mg-life.co.uk/championship-winning-xpag-cylinder-head-for-sale.html 
£1200 OBO. Contact Owen jg9052@ntlworld.com
——————————————————–
Solid copper XPAG head gaskets
Two used, one new. Various thicknesses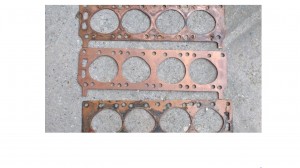 £150 the set. Contact Owen jg9052@ntlworld.com
 ————————————————————-
Race modified XPAG inlet manifold.
This was on the car with which Brian Sayers won the 1991 T Racer Drivers Championship.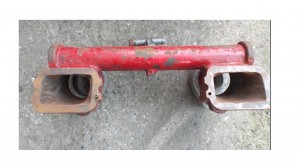 £200 OBO. Contact Owen jg9052@ntlworld.com
—————————————————————————–