Countdown Begins for MG Saloon Day at Shuttleworth
With just under a week to go before MG Saloon Day at Shuttleworth,  the ZED Register are making last minute preparations for what promises to be a great event!
Billed as a family day out, the Shuttleworth Collection at the Old Warden Aerodrome offers something for everyone, with a comprehensive display of aircraft from pre-war right up to the end of World War 2, an exquisite Swiss Garden, childrens activities and a large play area together with an appealing gift shop and cafe.
Although the event is organised by the ZED Register,  a warm welcome awaits all models of MG's, from the earliest to the latest together with our Rover colleagues;  all our welcome to enjoy the day.  We're delighted that Kimber House will be joining us with their Club Gazebo and Shop, and the attending registers will have their merchandise available to purchase.    Entry to MG Saloon Day is FREE and discounts are available for museum and garden entry with a voucher for a discounted meal in the cafe.
Come and join the fun at MG Saloon Day at Shuttleworth on Sunday 28th July between 10.00am and 4.00pm…….an event not to be missed!
July Safety Fast Newsletter 2019
John Thompson  Tel: 01702 298866   johnt5@btinternet.com  www.mgcc.co.uk/zedregister
EVENTS
Picking up from last month's four -page newsletter, 'ZEDs in the West' took place on 12th May.  Around thirty ZEDs headed to the Haynes Motor Museum in Somerset, including a lovely Rover 75 and an immaculate Tomcat.  We chose a location in front of the museum in our own little piece of the main car park, enabling the public to circulate among our colourful display before heading in to the reception.   Fortunately, we were blessed with one of the warmest days of the year so far which brought the visitors out.   It was great to see so many ZEDs together and to see their owners chatting enthusiastically about their cars.
With so many cars to see in the museum, a number of attendees took the opportunity to take the guided tour, while others went around at a more leisurely pace.  Overall, we had a successful day and our third annual regional event;  we hope you had an enjoyable day.   Where are we off to for next year's event?  Plans are already in motion.  Look out for 'ZEDs in the ……….'!
UPCOMING EVENTS
After taking a breather during June we now enter the busy month of July.  The 2019 racing championships continue over the weekend of 20th/21st July at Donington Park.  We will be in the thick of it for both days by having our gazebo in the paddock area surrounded by the Trophy racers.  Come and visit us for the latest news and information together with our merchandise which we will have on sale.  The requested 'inside' 'Save our ZEDs' campaign stickers are now in stock priced at only £3.00.  Also visit Geoff upstairs in the Welcome Suite to sign on for the parade laps.  We aim to have them on both days, but they can be subject to alteration due to the racing timetable.  The parade laps are free to club members and a benefit of your annual membership, so make the most of the opportunity.
The following weekend MG Saloon Day takes place on Sunday 28th July.  We are returning to the Shuttleworth Museum at Old Warden;  we were last here in 2012.  The museum collection contains some very rare vintage aircraft from around the world.  Although not a flying day when we are there, there is still plenty for the whole family to see and do.  Adjacent to the collection is the Swiss Gardens which are a classic example of Regency fashion in creating landscapes in an alpine style.  Also close by is the children's play area, restaurant and gift shop.   Admission into our event is FREE – no need to book – just arrive on the day.
We have arranged a discounted entry rate into the collection and Swiss Gardens, and have also arranged a voucher for use in the restaurant.   MG Saloon Day in recent times has become a haven for ZEDs, MG6s & MG3s, but everyone is welcome.   We would like to extend the welcome to the owners of the older MG saloon cars and try to capture the spirit of the event from years past.  The owners of the latest SUV models are very welcome too of course.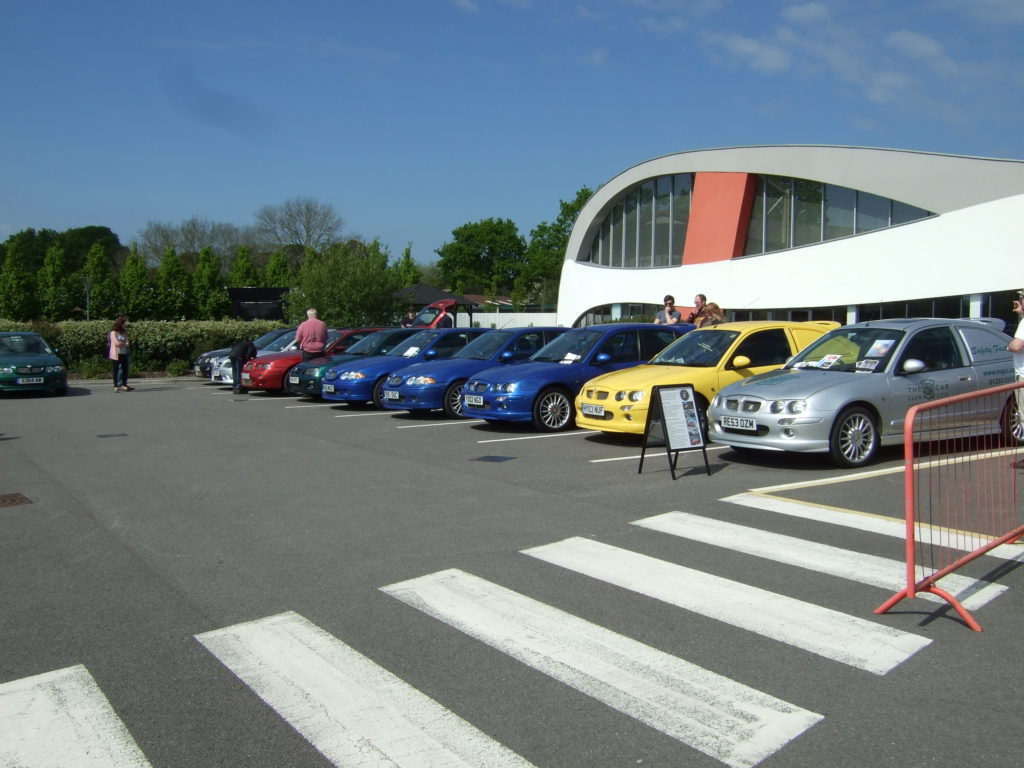 MG Car Club open the doors of Kimber House!
For those ZED members who want a sneak preview of Kimber House before the ZED Open Day in October, you now have the chance!
The Club are throwing open the doors to Kimber House for all to come and have a look around!  You can explore the on-site museum, visit the archive and stop by the club shop, and then maybe depart on some of the factory test routes starting right from the front door
FREE Tickets are available for Saturday 15th June and Sunday 16th June from 10.30am to 4pm each day.    Use the following link in your browser to register for the event   https://www.eventbrite.co.uk/e/mg-car-club-kimber-house-open-weekend-tickets-61633683005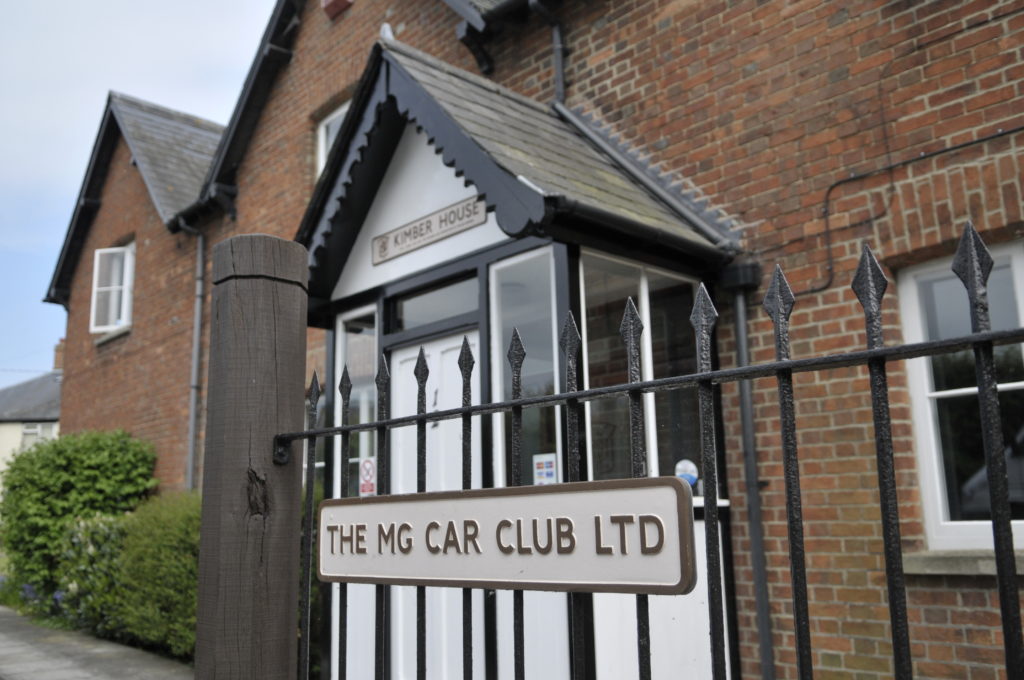 Explore, Discover and Experience at Haynes Motor Museum
The ZED Register welcomes all MG Owners to ZEDs in the West at Haynes Motor Museum on Sunday 12th May.
The International Motor Museum, located near Yeovil in Somerset, offers an amazing day out for all the family and we're delighted to be hosting this event at one of the premier motor museum's in the country.
Visitors can benefit from parking in front of the museum, discounted group entry rate along with a guided tour of the museum and the opportunity to sample the reasonably priced refreshment in the 750 Cafe together with browsing the well-stocked gift shop for that special momento of the visit.
The event runs from 10.00am to 4pm and parking is on a first come – first served basis.    All are welcome, regardless of what model of MG you drive.   We're looking forward to seeing you on the day.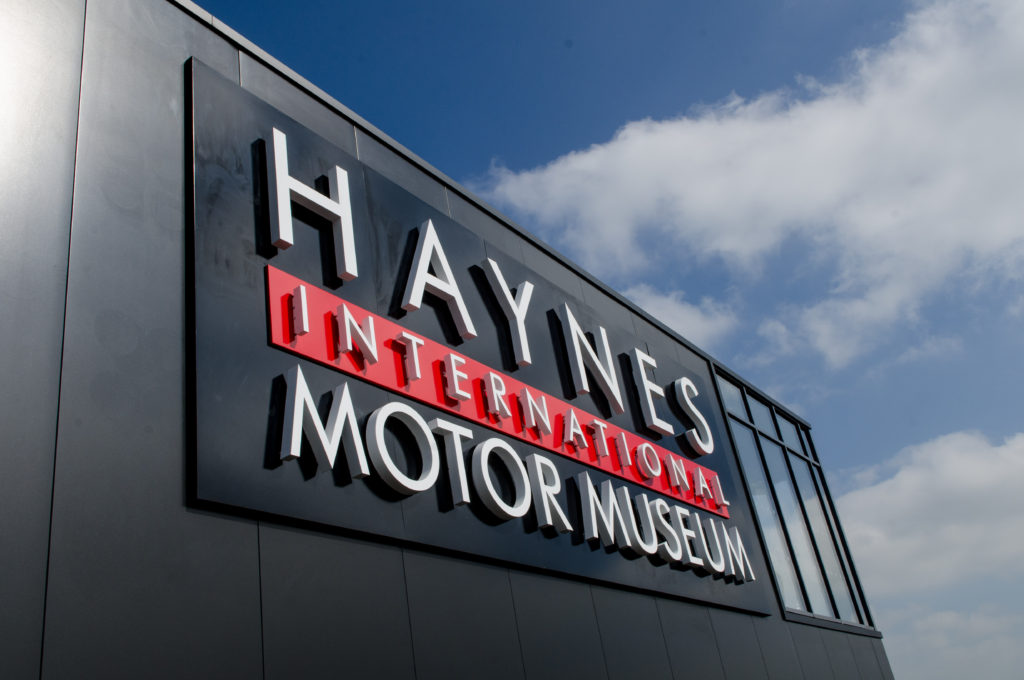 May Safety Fast Newsletter 2019
John Thompson  Tel: 07854 275541      johnt5@btinternet.com
EVENTS AND SHOWS
March and April always seem to be busy months and there is much to write about.  We begin back at the NEC over the weekend of 22nd -24th March for the Practical Classics Classic Car and Restoration Show.
Returning to the show for our third year, we aimed to 'raise the bar' higher again this year by building on the experience gained last year.  All the preparations and behind-the -scenes work paid off and we had a very successful and enjoyable weekend.  We had all three ZED variants on display;  the club's silver ZR 160 Express Van which contrasted with the Trophy Yellow of our campaign car.  Completing the trio was Tony Cotter's Roush super-charged ZT 385 in Trophy Blue – many thanks Tony.
All three cars pulled in an admiring audience and certainly contributed to the overall success of the weekend.  Having all three variants of ZEDs on display was brilliant, especially Tony's ZT V8 as it showed 'what could have been' had MG Rover survived longer.  The reception the ZEDs receive in their home city is fantastic and it's great to meet people who have worked at Longbridge or who worked on the ZED production line.   Several new members joined the club with ZEDs over the weekend – welcome to you all.
The weekend also marked the official public launch of the 'Save our ZEDs' campaign.  We were inundated with compliments and queries about how the campaign works which was great.  Our campaign car also helped raise money for our charity of the year, The Stroke Association.  Thanks to everyone who guessed the number of balloons!
On Saturday 12th April we returned to Birmingham for the annual Pride of Longbridge gathering.   Our eyes were fixed on the weather forecast on the days prior to the event but fortunately this year it was dry and we were able to access Cofton Park.
The day dawned bright but very cold, but despite this we had an excellent day.   Walking around the park it was great to see such a mix of vehicles which were built just across the road.  Sadly, the plant is now a shadow of its former self.  With the huge number of ZEDs present we took the opportunity to promote the register and give our 'Save our ZEDs' campaign a really big push.   It was great to meet so many people who are enthusiastic about their ZEDs and want to keep them alive.
Towards the end of April was the second race meeting of the year, held at Brands Hatch over the weekend of the 27th/28th April.   There will be a full account of the meeting in the next update.
UPCOMING EVENTS
'ZEDs in the West' is now only a few weeks away but there is still time to book if you fancy an exciting day out in the west at Haynes Motor Museum.  If you are planning to attend please contact either myself or Paul Money so we can take your details and direct you into position on the day.  Paul can be contacted on paulmoneymg@gmail.com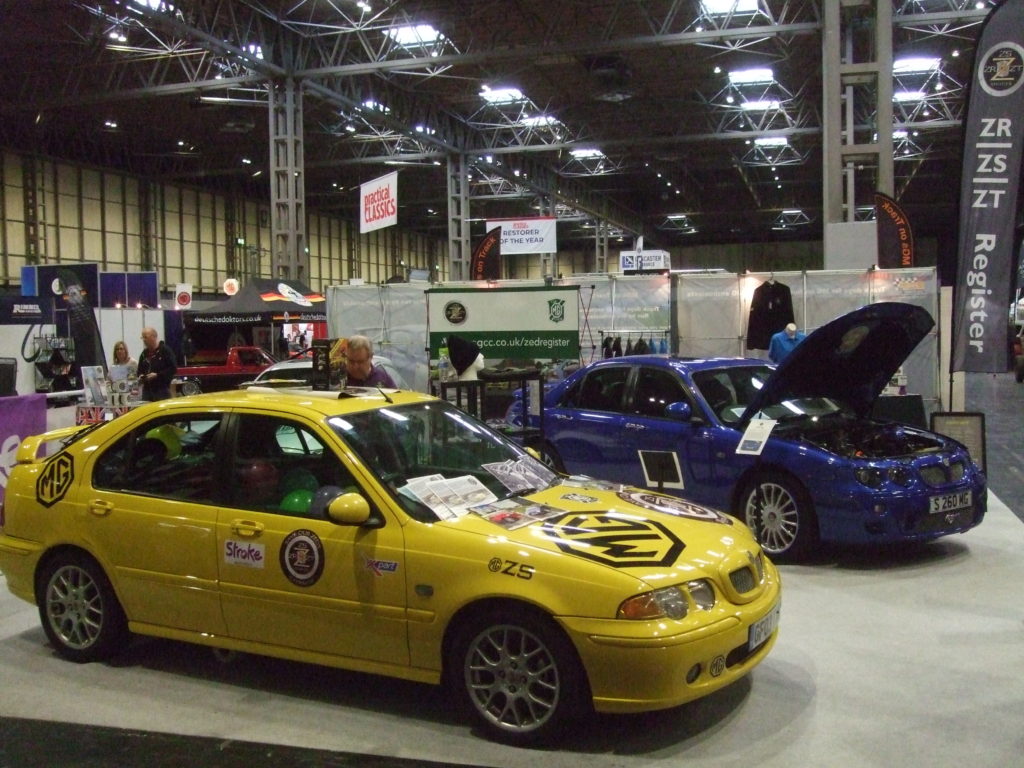 ZED REGISTER JOINS RACE MEETING AT BRANDS HATCH
The MG Car Club returns to Brands Hatch this weekend for a packed two-day schedule of racing with a wealth of machinery competing across the Saturday and Sunday.
The MG Trophy races will take to the famous circuit on the Saturday with a range of purpose-built MG ZR vehicles going wheel-to-wheel on slick tyres.   These popular yet affordable vehicles ensure busy grids in each round with young guns and seasoned competitors frequenting the championship.
Another series is the MG Cup for all MG models plus selected Rover models, so expect to see a range of models from MG ZR to classic MG Midgets.     The Triple-M's will be racing along with the BCV8 Championship, MG Midget/Sprite Challenge, Equipe, GTS, HSCC Classic Clubmans and the Morgan Challenge.
The ZED Register will be at the circuit to welcome members on the SATURDAY ONLY, however all are welcome to soak up the atmosphere at this great circuit for the whole weekend, and take in the unrivalled views of the action from various vantage points around the circuit.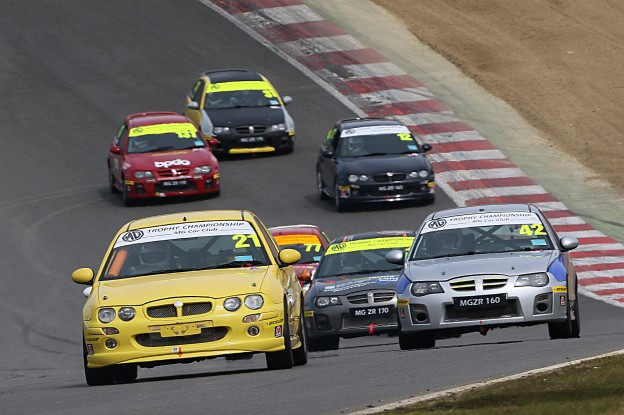 April Safety Fast Newsletter 2019
John Thompson   Tel: 07584 275541      johnt5@btinternet.com
EVENTS AND SHOWS
Our first 'big' event of the year is just over a week away while i write these notes.  We are looking forward to returning to the Practical Classics Classic Car and Restoration Show for a third year.  There has been a lot of local interest in our cars in previous years from people who either worked at Longbridge or who had owned a ZED at some time.
This makes an ideal location to officially launch and promote our 'Save our ZED's' campaign.  The following Saturday 30th March, we head for Silverstone for the first racing round of the new year.   After a close finish in the Trophy Championship at Snetterton last year, how will this season begin?  It's looking to be another large grid of ZRs this year.   Further ZED action can be seen in the Cockshoot Cup and Peter Best Insurance Challenge.
We will be organising the lunchtime parade laps as usual -so please find Geoff to sign on for this unique opportunity to view the track from the drivers-eye view.  Please bring your membership cards with you as membership numbers will be recorded on the forms.  There will be a full account of both these events in the next update.
UPCOMING EVENTS
Later this month we return to Birmingham for the annual Pride of Longbridge gathering on Saturday 13th April.  There has been a lot of interest in this event on social media over the last couple of months and the turn-out is expected to be massive again.  Bearing that in mind we advise arriving early as there will be a queue to get in.  We will be sharing an area with the main club where we aim to have our Campaign Car and ZR Express Van on display.  Our new feather-flags are huge so hopefully we will be easy to spot on the field.   At the end of the month we return to Brands Hatch racing circuit in Kent for a full weekend of racing action.
Mention should also be made to our upcoming regional event, 'ZEDs in the West' which is taking place at the Haynes Motor Museum in Somerset on Sunday 12th May.   Please see the advert for this event elsewhere in Safety Fast!  For further information visit our website or facebook page.
If you have recently joined the Register or have changed your ZED over the winter then please contact our Registrar Paul Money at the following: paulmoneymg@gmail.com. We are currently in the process of updating our database.  We'd also like to welcome all the new members who have joined us recently.  We also have the build-data for the entire run of ZEDs.  If you would like to know more about your ZED, then contact myself or Paul.  Please use your membership number in all correspondence.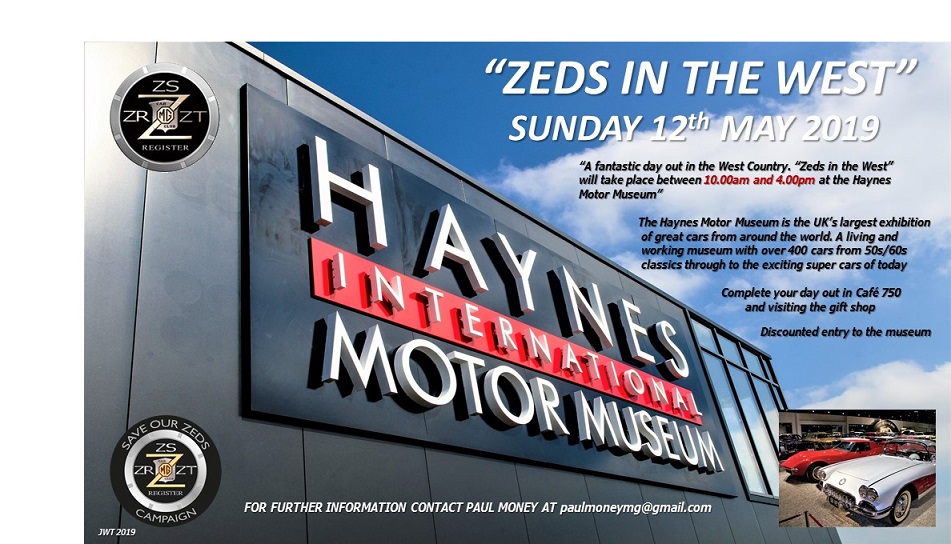 MG LIVE! TAKES A REST FOR 2019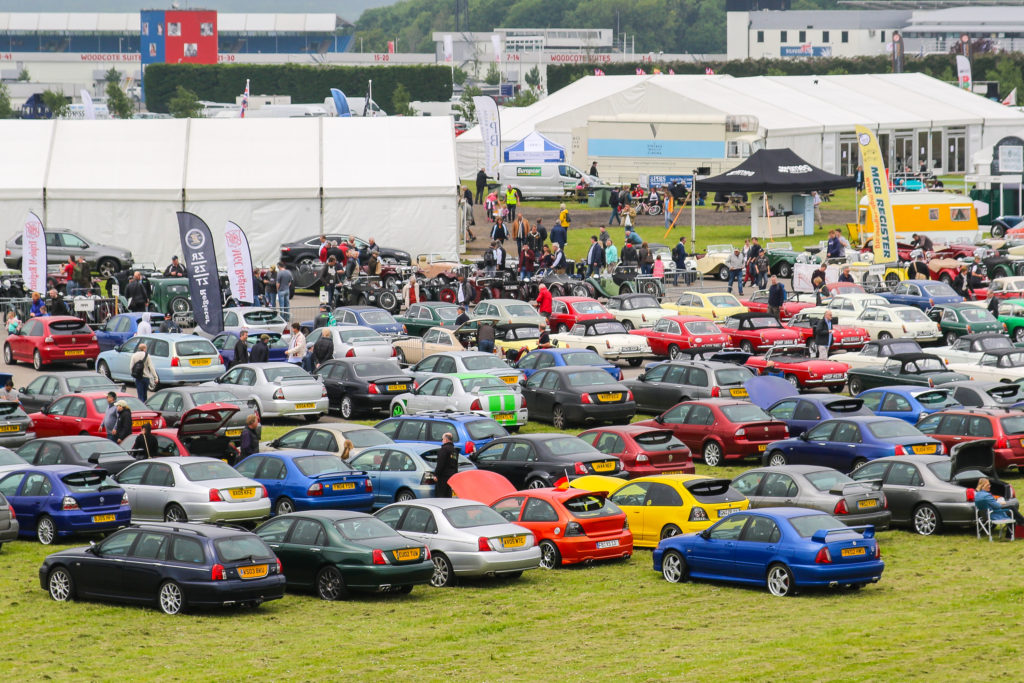 The MG Car Club is devastated to announce that the decision has been made to rest MG Live! for 2019, and refocus efforts into a new format International MG meeting for 2020.
Last month, Silverstone Circuits Limited made a decision to carry out essential track maintenance during June 2019, meaning that MG Live! wasn't able to take place at the venue on the selected dates, leaving the club without a venue or date for MG Live! 2019.
MG Live! is a meeting steeped in history with an event being held every summer for the past 68 years.  Given this history, the Club has been exploring options to move the event to a new location, and/or date for 2019.
After extensive research into new locations and/or dates,  it has sadly become clear that there are no feasible options to host an event this summer and the decision has been made to rest MG Live! for 2019 as a final resort.
All ticket holders for 2019 will be contacted directly by the Club and issued full refunds automatically before the 15th April 2019.
The Club are planning to regroup and refocus efforts for 2020 into a new format International MG meeting, keeping the best elements of MG Live! but bringing in some fresh, new ideas to widen the event's appeal.
The Full statement from the MG Car Club is available at www.mgcc.co.uk/important-mglive-announcement-monday-1st-april-2019/ and more information will be available on the club's social media channels.
ZED Register joins Race Season Opener at Silverstone
On Saturday 30th March, the ZED Register will join the MGCC Race Championship season opener on the National Circuit at Silverstone.    This is an action packed day filled with the Trophy Championship, the MG Cup, the Metro Cup, the Cockshoot Cup, the BCV8 Challenge, the MGF/TF Race and various guest racing clubs.
The ZED Register will be arranging the lunchtime parade laps, which are free to MGCC members, and signing on will take place in the welcome centre during the morning.    Tickets are available directly from Silverstone – www.silverstone.co.uk/events/mg-car-club/
It's a day you won't want to miss!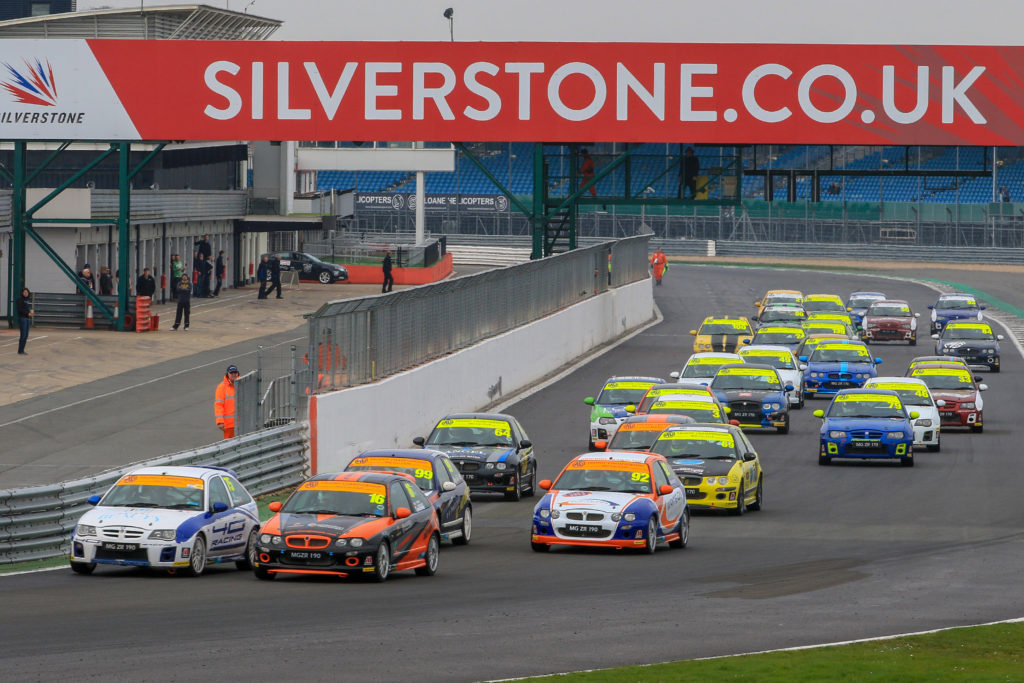 Countdown begins for the NEC Practical Classics Show
With just under two weeks to go before the doors open on the ever popular Practical Classics Classic Car and Restoration Show with Discovery at the NEC, there's still time to take advantage of the club discounted rates on Saturday or Sunday, Adult or Family tickets by booking online at www.necrestorationshow.com and quoting code C362RS19.   The discount applies to tickets booked before midnight on Thursday 21st March.
Come and visit the ZED Register in Hall 5 where you'll find an exciting vehicle display including the 'Save our ZEDs' campaign car,  the chance to win some great prizes in our daily Stroke Association competition and the opportunity to view a new range of clothing merchandise that we're launching at the show.
It's too good a show to miss……….see you there!
March Safety Fast Newsletter 2019
John Thompson  Tel: 07854 275541    johnt5@btinternet.com
Events and Shows
Our first event of 2019 took place on Sunday 10th February when we returned to the MG/Triumph Spares Day at Stoneleigh.  Having been the traditional season opener for us for many years it's good to return to Stoneleigh regularly again.
Two of our trio of display ZEDs arrived for setting up on the Saturday afternoon with the third arriving first thing on Sunday morning.  We are very lucky to now have the use of the clubs own ZR Express Van.  It created a lot of interest during the show as it is one of only sixty-eight built with the 1.8 litre VVC engine.  The Van is idea for promoting the club, the register, and our 'Save our ZEDs' campaign at events.   Look out for it at the NEC later in the month.  Making a return was Ray Kemble's Trophy Blue ZS 180.   Our third ZED was Paul Field's recently restored ZT-T 190.  This is an ex MG Rover directors car finished in the monogram colour Garnet and is one of only nine ZT-Ts produced in this colour.  We had a very good day with lots of interest in our events, many enquiries about the 'Save our ZEDs' campaign and some new contacts for the future.  More importantly we got the register out there and noticed.  This has set us up in good stead for the NEC  in March
Upcoming Events
Our attention now turns to the Practical Classics Classic Car and Restoration Show with Discovery later this month.  Our stand will include all three ZED models.  The popular ZR Express Van will be returning to the limelight, and a certain yellow ZS will help us officially launch the 'Save our ZEDs' campaign.   We have also managed to secure a ZT 260 V8 to make up the three.   I think we'll have another eye-catching mix of colours!  We are located near the entrance to Hall 5 – adjacent to the main club stand and MGs on Track.
Charity of the Year
As we mentioned in our January notes our Charity of the Year is the Stroke Association.  We are raising money for them in a number of ways.  Our Monogram Sunday event in August is a charity day, and we will be supporting Supercar Saturday in October.   If you visit our website we have recently set up a Just Giving webpage at www.justgiving.com/fundraising/mgcczedregister if you wish to make direct donations to the charity.
We're launching a new section on our website called Member of the Week which gives members the chance to showcase their ZEDs for seven days whilst raising money for our charity.   Please visit our website for further details.
Three days to go until the MG & Triumph Spares Day 2019!
Join the ZED Register this Sunday 10th February at Stoneleigh Park, Warwickshire for the annual MG and Triumph Spares Day.  Classic Car Enthusiasts can explore a wealth of traders, jumblers, clubs and service providers showcasing their wares.
It's the perfect place to pick up advice,hints and tips from people who know the ins and outs of the MG and Triumph marques.    Visit the ZED Register stand in Hall 3 and collect our latest bulletin sheet and events schedule; we look forward to seeing you.

February Safety Fast Newsletter 2019
John Thompson    07854 275541   johnt5@btinternet.com
I realised whilst preparing my notes for this month's update that a personal milestone has been reached.  It has been in fact ten years since I first started writing these updates.   In some ways it seems only a short time, but I'm very proud of how the register has grown and what everyone involved has achieved during this time.
UPCOMING EVENTS
It seems that 2019 is going to be another busy year and there has been lots going on in the background during the 'closed season'.  Our first event of the new year is nearly upon us and plans have been finalised for the MG & Triumph Spares Day which takers place on Sunday 10th February at the National Agricultural Centre, Stoneleigh.
Our Detailing Seminar at Meguiars takes place on Saturday 16th March.  This event is a first for us and will give you the opportunity to learn the best methods of looking after your ZED and which products are the best  for each process.  I should point out that the seminar is limited to twenty places and we are expecting a good response. If you are interested in attending please either contact myself at the email above or Paul Money at paulmoneymg@gmail.com so we can put a list together.  Please see the event advert on page 89 in the current Safety Fast for further information.
Work is in hand with the arrangements for the Practical Classics Classic Car and Restoration Show with Discovery in March.  Once finalised we will announce the details in the next register update.  We also aim to officially launch the 'Save our ZED's' campaign at the show to the national classic car press.  Whilst on the subject of saving our ZED's, we'd like to thank you for getting behind our campaign with such enthusiasm.  It has certainly become a huge talking point since last month.
Work continues on the arrangements for events later in the year.  'MGs in the West' which is taking place in May at the Haynes Motor Museum is shaping up very nicely.  They are looking forward to hosting our event.  MG Saloon Day 2019 has also been launched on our website and social media and plans are in motion to make it an enjoyable family day out, although we can't plan the weather, sadly!   We also aim to visit Burghley House during the coming weeks to discuss our joint charity event that we are holding with the F Register, Monogram Sunday, with the Burghley Events Team.
In April we will be booking space at Pride of Longbridge.  the space requirement and vehicle numbers will be confirmed with the organisers in due course.  All this is weather permitting of course!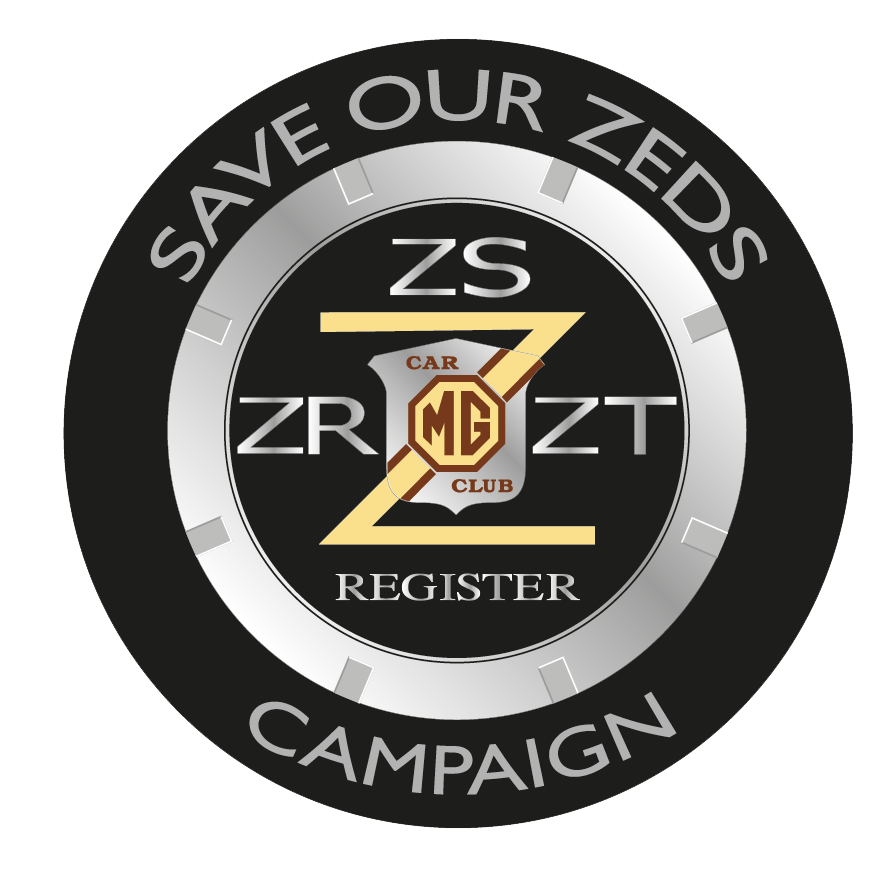 January Safety Fast Newsletter 2019
John Thompson  07854 275541     johnt5@btinternet.com
Here we are again at the start of another busy year.  We have a few new events mixed in with our more well-known to try and give 2019 a slightly different twist;  all details can be found on the website and in future editions of Safety fast!.
On 16th March we head to Meguiars in Daventry for a Detailing Day.  Meguiars have over one hundred years experience in the car care business and range dozens of products to protect your car, both inside and out, from the rigours of the elements.  This is your opportunity to learn how to take care of your ZED and which products to use to get the best results.
The 2019 Racing Championships also begin the same month with Silverstone hosting the first round on 30th March.  We will be present at all the race meetings again this year and organising the lunchtime parade laps.  We are aiming to really promote the parade laps as it's a perk of your Club membership that not everyone may be aware of.   The chance to take your own MG around one of the circuits is an opportunity too good to miss, we feel.   Continuing our theme of regional events, this year we find ourselves at the Haynes Motor Museum in Somerset for 'ZEDs in the West' on May 12th.  Our arrangements with the HMM are still be finalised but it should shape up to be another great family day out – watch this space!.
We are pleased to announce that MG Saloon Day will be returning in 2019.   This year we return to the Shuttleworth Collection in Bedfordshire on 28th July.  Those of you who have been with us for a number of years may recall that this event was held at Shuttleworth in 2012.  Hopefully, it will be a bit drier this time around!.  On 18th August we are having something of a first.  Monogram Sunday is a celebration of MG Rover's Monogram programme and the stunning/unique cars produced during that period.  The event is being held at Burghley House, near Stamford, Lincolnshire, and is being jointly organised by ourselves and the F register.  We both aim to put on a big colourful display on the lawn in front of the historic Elizabethan House.  This will also be a charity event to raise funds for our respective causes.
After the success of our Kimber House Open Day last year, we will be having another one in 2019.  We have moved the event to October this year to hopefully avoid any summer sporting events and holidays.  A number of visitors last year commented they'd never visited Kimber House before.  This is your opportunity to take a look behind the scenes.
The 'Save our ZED's' Campaign
This month sees the launch of our 'Save our ZED's' Campaign (see the announcement in the news pages).  We have noticed, particularly over this last year, the number of ZED's that are being stripped for spares and scrapped rather than being repaired.  You only have to visit any of the 'How many left ' websites to discover that the reduction in numbers is quite alarming.   What we aim to do is work with quality MG Specialists and parts businesses around the country, inform ZED owners that the parts they need are still available, either as new or used parts and to go for the repair rather than writing them off.  As we know, the ZED's are great cars with a huge enthusiastic following; they are an ideal way to enter the MG world at very little cost.  We'd like to see them on the roads for many years to come.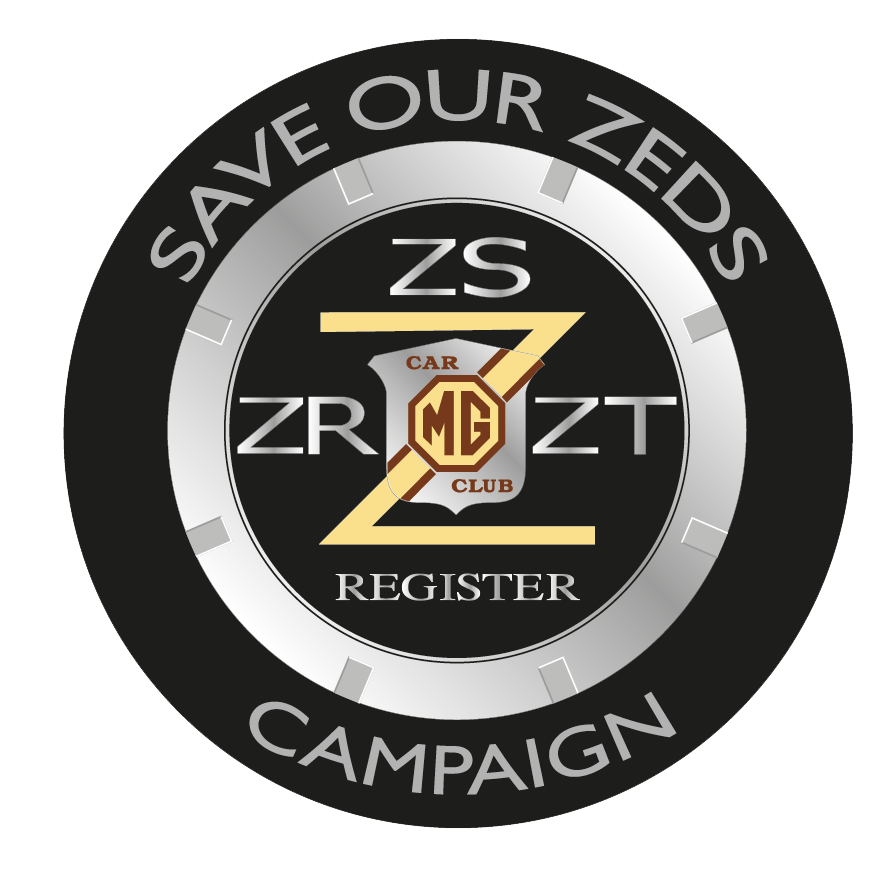 A Landmark year for the Lancaster Classic Motor Show, with Discovery
Over 71,000 classic car enthusiasts headed for the NEC Classic Motor Show that took place from 9th -11th November.   This was a landmark year for the show; the biggest in size, the most cars ever, and reaching 300 clubs to make it the world's biggest gathering of classic motoring clubs.  The event also took place on Armistice Day and it was an honour to see so many clubs pay tribute.    On Rememberance Sunday, the seven halls of the NEC fell silent at 11.00am to remember those who gave their lives in the first and second world wars, along with our armed forces in modern day conflicts.
The MG Car Club stand had the usual display of interesting exhibits and was very busy throughout the three-day event, with staff members from Kimber House on hand to welcome existing and new members onto the stand, including club president, John Day, and recently appointed chairman, Dave Tynan.
Next years show, which will celebrate it's 35th anniversary, takes place from 8th to 10th November 2019.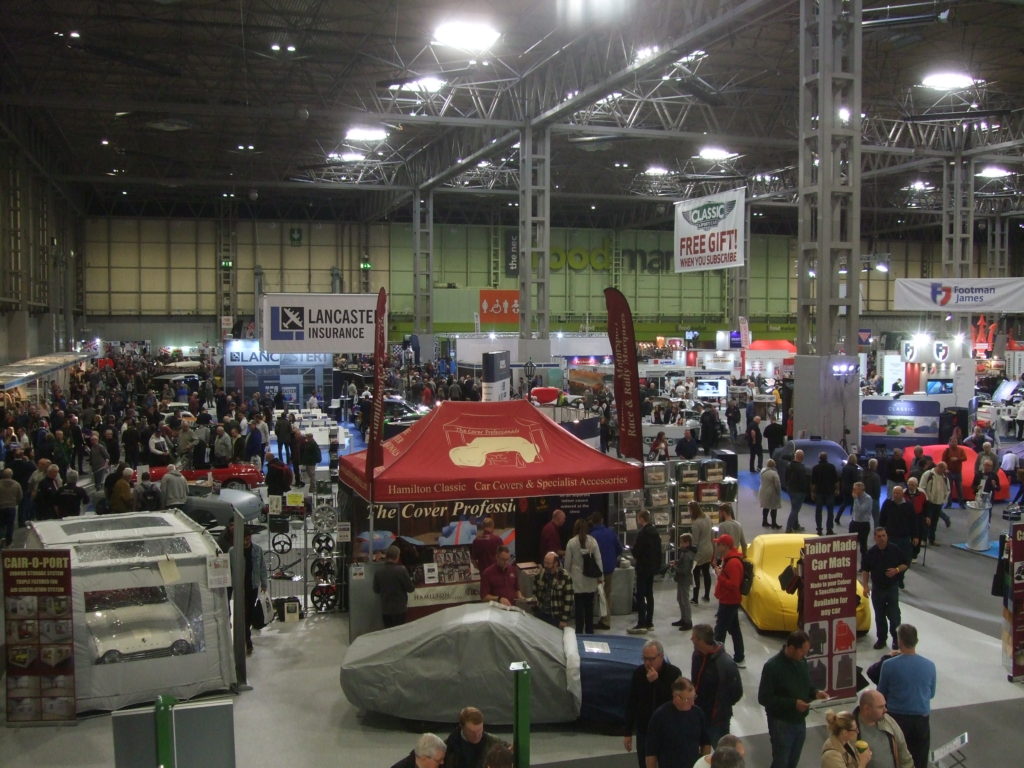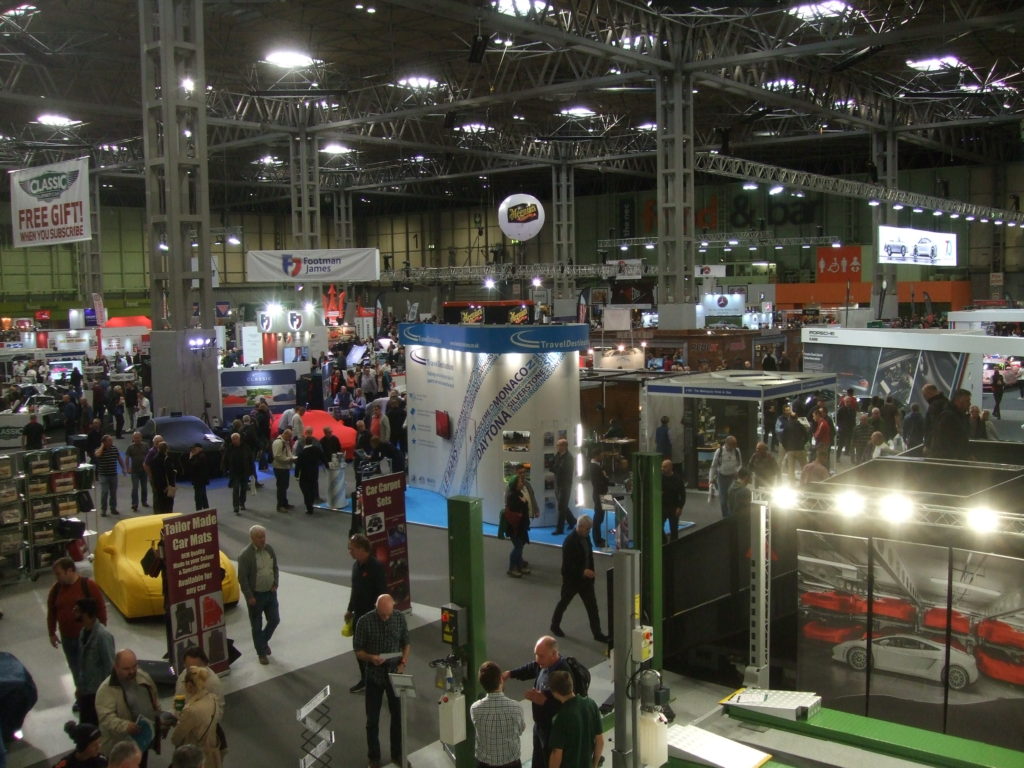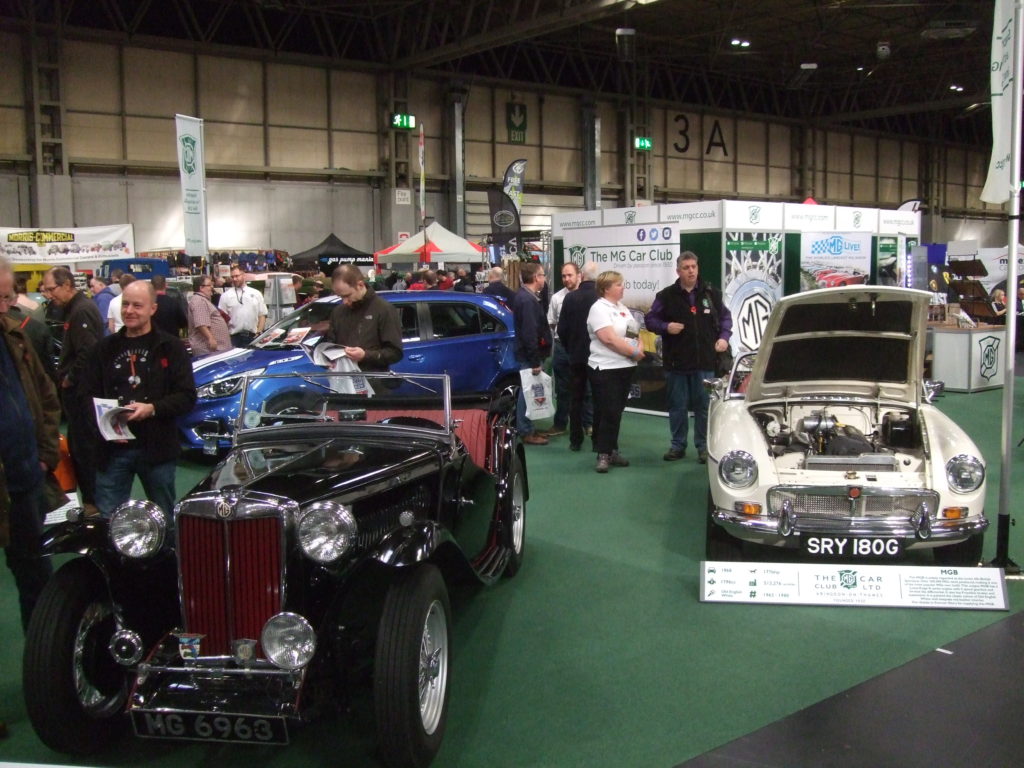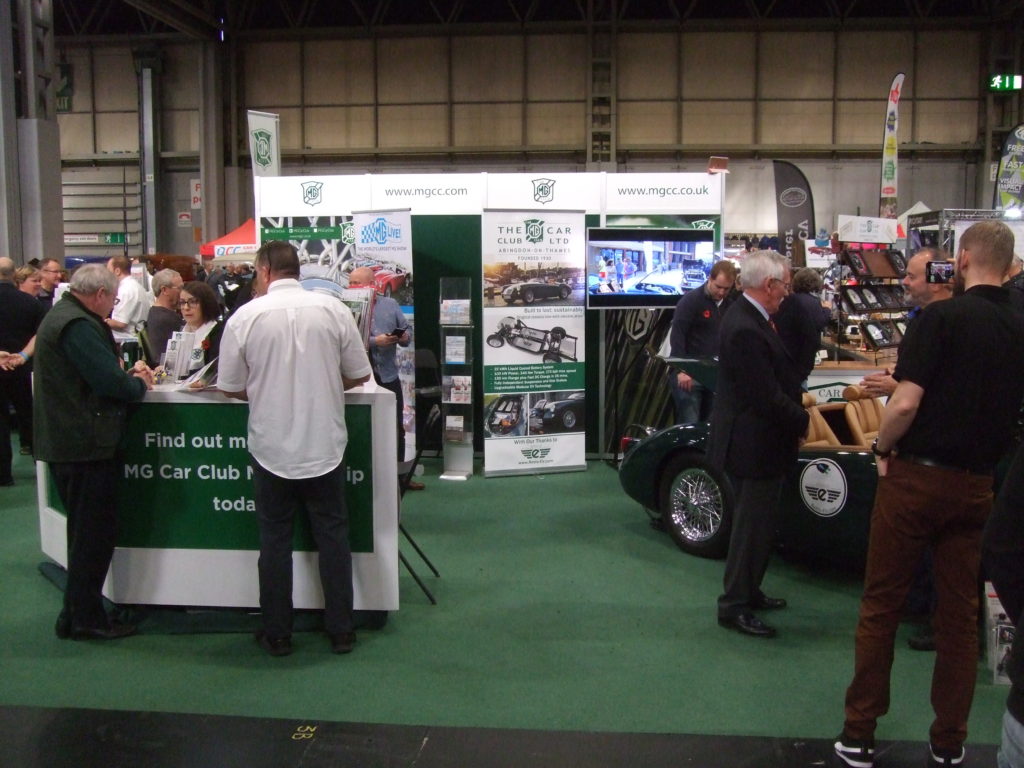 November Safety Fast Newsletter 2018
John Thompson  07854 275541   johnt5@btinternet.com
EVENTS AND SHOWS
On Saturday 29th September we returned to Snetterton for the traditional finale to the MGCC racing season.  This year we were treated to a dry and bright autumn day.  Of particular interest to ourselves,of course, was the Trophy race.  The first race was the usual fast and furious affair, whilst the second race was more sedate.  In the end, however, congratulations firstly to Jason Burgess for securing the Class A title and driver of the race in race one, Ryan Firth for securing the Class B title, and John Booth for securing the Class C title.
In the Peter Best Insurance MG Cup there was some excellent driving from register treasurer, Peter Burchill, with a second place and second in class in race one, and a third place and third in class in race two.  Full reports on the day's racing can be found in the motorsport section of the Club website.
The parade laps during the lunchtime were popular, with 27 drivers signing on during the morning.  Slightly later than originally planned and not held during the lunch break(!), we watched the first Trophy Race from the assembly area before heading out on the circuit ourselves.   The register will be heavily promoting the parade laps during 2019 and will be encouraging members to make the most of this unique opportunity.
As we mentioned last month, Supercar Saturday was held at the Castle Coombe racing circuit on Saturday 27th October.  This event is supported by register treasurer Peter Burchill and Vulcan racing each year with their ZS 180.  All monies raised at this charity event go to the Stroke Association.  We will be supporting this event next year.
UPCOMING EVENTS
Our final show of the year, the Classic Motor Show at the NEC, takes place over the weekend of 10th -12th November. Unfortunately, we were unable to secure a stand at the show this year; don't let that deter you from attending!  The main club have a stand so please go and support them.   It is an excellent show and well worth attending if you haven't done so before.
We are in the midst of putting together our 2019 Events Calendar so keep those diaries to hand!.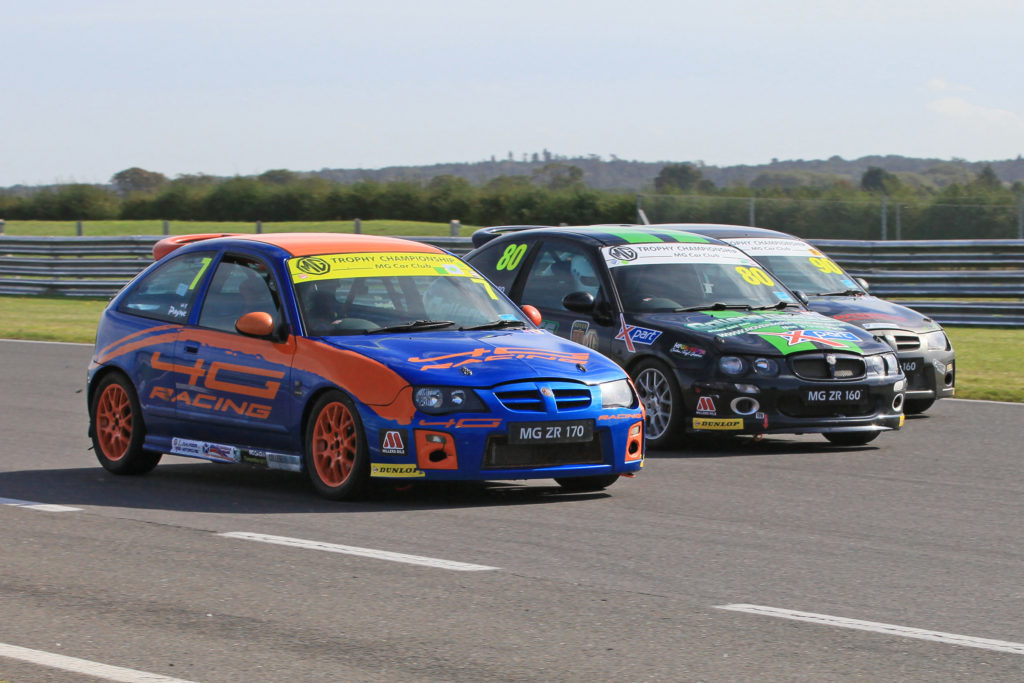 October Safety Fast Newsletter 2018
John Thompson Tel: 01702 298833  johnt5@btinternet.com 
Events and Shows
The penultimate round of this year's Racing Championships took place on the 1st September at Oulton Park.
Ray Collier in his ZR 190 took another win in the Cockshoot Cup, Jason Burgess took first place in both rounds of the Trophy Championship, while Ian Boulton and David Thomas both in ZR 170s had class wins in the Peter Best Cup. Register Treasurer Peter Burchill took two third place positions in class.  With everything to play for, the 2018 Racing Championships concluded at Snetterton on 29th September.  There will be a full report from there in the next register update.
Upcoming Events
Please note that we have been informed that booking for the Lancing Motor Show which takes place on Sunday 14th October has closed due to the show being fully booked.
Later this month, Super Car Saturday returns at the Castle Coombe Circuit on Saturday 27th October for the twenty-sixth year.  This charity event will once again be supported by Register Treasurer Peter Burchill and the Vulcan Racing Team.  This is your opportunity to take a ride around the circuit in one of the many stunning racing cars with an experienced driver.  All monies raised are donated to the Stroke Association.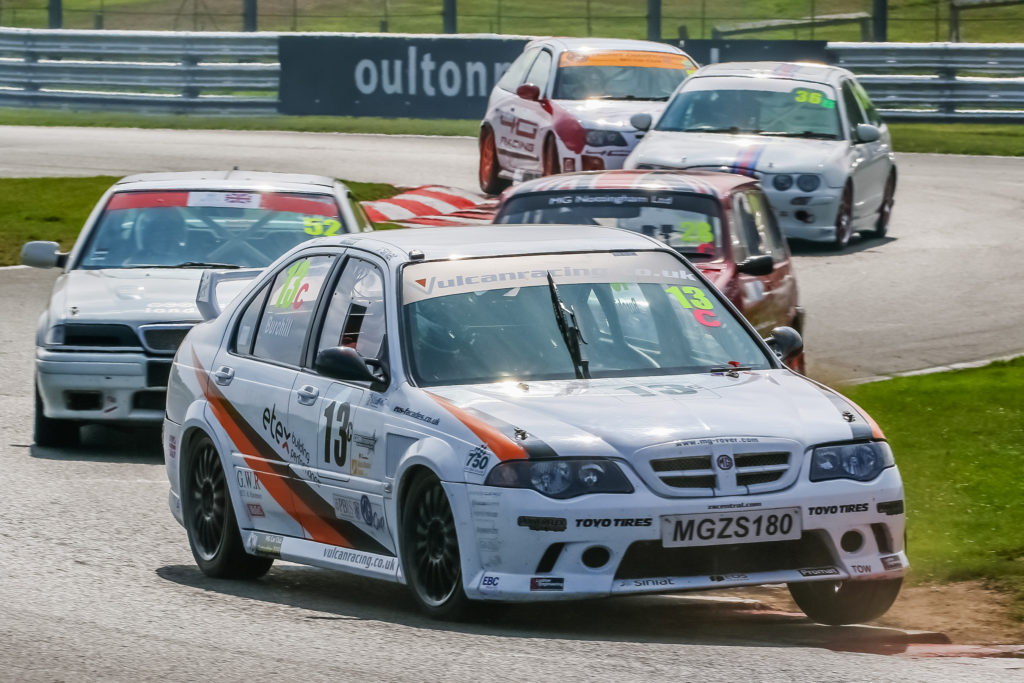 MG Car Club Championship heads to Snetterton on Saturday 29th September
The final round of the MG Car Club Championships takes place at Snetterton Circuit this Saturday 29th September and promises to be an exciting finale to a great seasons racing!.
Snetterton Circuit is one of the UK's finest motor racing facilities, not just for competitors but for spectators too.  Owing to its extensive redevelopment in 2011, Snetterton blends a challenging and complex layout with fast straights to create a unique challenge – much of which can be viewed from raised viewing banks.
Snetterton's original purpose was an RAF airfield, designated for use by the 96th United States Air force bomber group between May 1943 and November 1948.  The circuit itself was created in 1951 from the network of remaining runways and its first event was held in the same year by the Aston Martin Owner's Club.
The ZED Register will be organising the parade laps during the lunch break (subject to the race programme running to schedule) and Geoff Hirst will be pleased to see you in the Welcome Centre and take your vehicle details.  Please remember to bring your club membership card!.   The Welcome Centre will also be offering complimentary light refreshment throughout the day for car club members, and the open paddock and pits gives members the chance to wander around and view the cars, watch the race preparation and talk to the drivers.
The facility to purchase advance tickets has now closed, however, tickets are available on the gate and all the on-track action starts at 9.00am.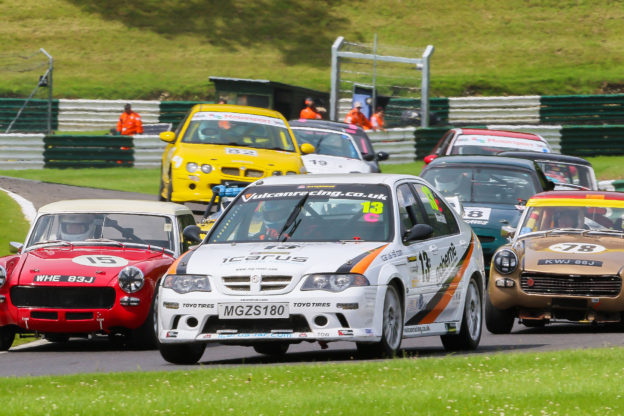 NEC Classic Car Show 'Biggest and Best'
The 2018 Lancaster Insurance Classic Car Show with Discovery takes place on the 9th – 11th November and will once again grace the halls of Birmingham's NEC.  Covering over one million square feet, more than 3,000 iconic classic & vintage cars plus motorcycles will be showcased this year.
The Classic Motor Show brings together over 300 classic car clubs and classic motorcycle clubs and celebrates the very best of the Uk's classic car club scene.    Not only will you find an unrivalled collection of vintage vehicles, you can also visit the UK's biggest indoor Autojumble – a haven of car parts and spares for anyone working on their vehicle, as well as 500 specialist automotive exhibitors and traders offering a mix of products and services.
Although the ZED Register won't be exhibiting this year, the main club have a stand in Hall 3 manned by Kimber House Staff and a warm welcome awaits all ZED members.   Mike Brewer's Project MGA will be revealed on the stand in all it's newly restored glory and the club shop will be showcasing the extensive range of club regalia and merchandise.
There is an exclusive club discount available on Saturday or Sunday tickets which are available either on the website www.necclassicmotorshow.com or by phone on 0871 230 1088.  Save £5.50 on Adult tickets by Quoting CMS18MG or save £12.00 on Family tickets by quoting CMS18MG.  Advance tickets are only available until midnight on Thursday 8th November.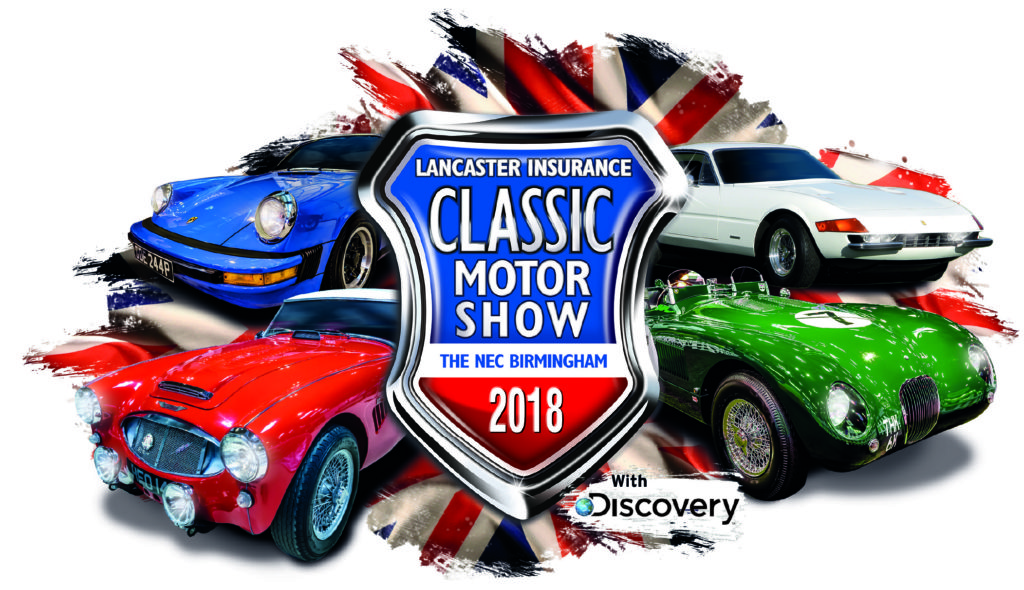 Supercar Saturday returns to Castle Combe on 27th October
Supercar Saturday is back at Castle Combe for it's 26th Year!.
The event is an adrenaline-fuelled day where you can be part of the action out on track.   You can take a ride with one of the experienced track drivers with a choice of around 60 exceptional cars! – you'll be spoilt for choice.  A number of car clubs will be displaying vehicles in the paddock, and our treasurer, Peter Burchill, well known to many as a competitor in the MGCC Race Championships will be joining the event with his team, Vulcan Racing.
Entry and lucky dip tickets can be purchased in advance this year.  Rides start from £25.00 dependant on the vehicle and driver, for which you will experience five laps of the track!.  A lucky dip ticket costs just £30.00 and allows you to get into the next available car.
Entry to the circuit is £5.00 and all proceeds are donated directly to the stroke association along with the driver's time and their vehicles.   Further details from the Stroke Association fundraising helpline on 0300 330 0740.