Merchandise shop
MGA Register 50th Anniversary Book, (updated 1 November 2021)
"The MGA Register – The First Fifty Years" was published in November 2020 with a print run of 125 copies, thanks to members who made advance orders the book was soon sold out.
The proposed 2nd edition has now reached the level of interest to place an order to print 50 copies. Those members who have already "expressed an interest" will be contacted as soon as the book is in stock to confirm their orders, the price will be £35.00 plus postage and packing.
The remaining copies of the 2nd edition are now on sale, to place your order please send an email to mgaregistershop@outlook.com with your name and address for delivery.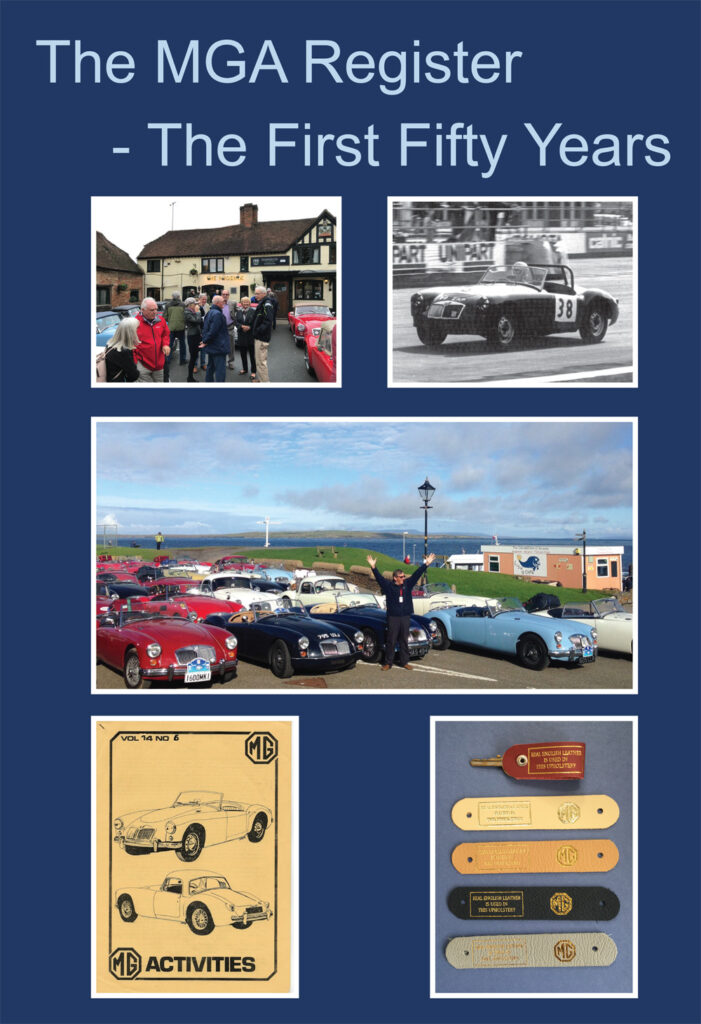 The 2nd edition has 154 pages A4 sized, it is hard backed with a dust jacket. To read the full contents of the 1st edition and to view a selection of the book's pages, simply "click and browse" then click again to open the file.
Thank you for visiting the MGA Register shop, our online catalogue contains a varied selection of Books and Badges.
Click here to open the Merchandise Catalogue