Merchandise shop
Thank you for visiting the MGA Register shop, our online catalogue contains a varied selection of  merchandise such as badges and books.
Click here to open the Merchandise Catalogue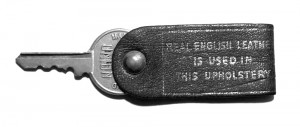 This original style leather key fob is our top selling item
Coming soon!!!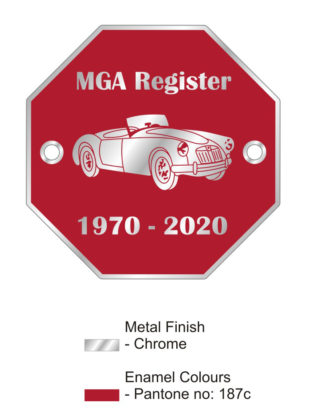 The Register is planning to produce this enamelled Grille badge to mark its 50th Anniversary.
Measuring 54mm x 54mm the badge is the same size as the MG emblem on the radiator grille. It will be supplied with 2 stainless steel machine screws and toggles.
Production of the badge will be limited to 100 and sold on a "first come" basis.
At this stage, you are invited to reserve a badge without commitment, simply email mgaregistershop@outlook.com with your name and address for delivery.
The badges are expected to be in stock in January 2020 when you will receive an email asking you to confirm your purchase. Then you will receive a PayPal invoice which you can pay by credit card. We anticipate that the price will be between £25 and £30, plus postage and packing. £30 will be the maximum price.