Merchandise shop
MGA Register 50th Anniversary Book, (updated 31st January 2021)
"The MGA Register – The First Fifty Years" was published in November 2020 with a print run of 125 copies.  Thanks to members who ordered in advance, there are less than 20 copies left in stock.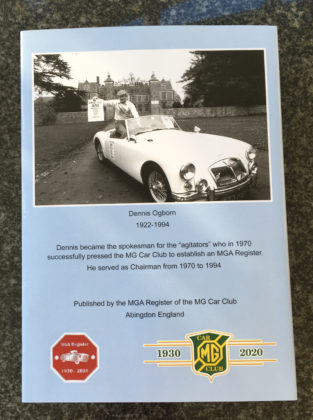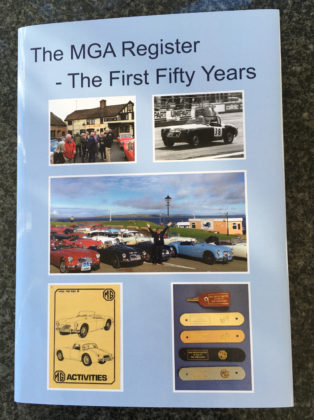 The book has 154 pages A4 sized, it is hard backed with a dust jacket.   The price is £30 per copy plus postage & packing.  £5.50 to a UK address, £12.50 to Europe, £24.00 to USA and £22.50 to the rest of the world
To read the full contents list and to view a selection of the book's pages, simply "click and browse"  then click again to open the file.
To buy one of the remaining copies,  simply send an email to mgaregistershop@outlook.com  with your name and address for delivery.  We will send you a PayPal invoice.
Thank you for visiting the MGA Register shop, our online catalogue contains a varied selection of Books and Badges. 
Click here to open the Merchandise Catalogue