MGA Coupe Interior Trim options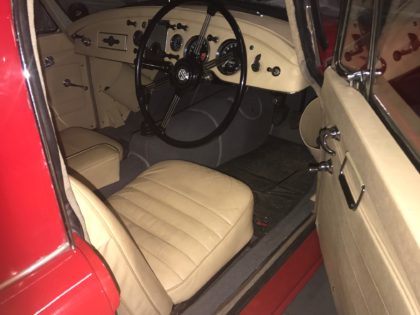 Beige interior trim available on 1600 coupes, later Twin Cam coupes and 1600 Mk II coupes with Black and Chariot Red paintwork.
Green Coupe interior trim found only on early cars with black paintwork
Image wanted. Please send photograph to the web master listed on the Contacts page.