MGA Coupe Interior Trim options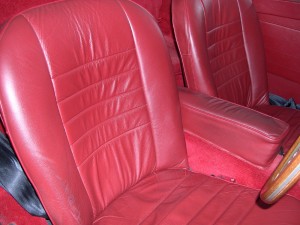 Red trim available throughout the production period . These are the standard seats for a coupe.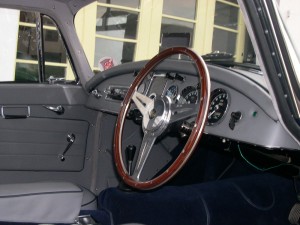 Grey trim available on coupes with Island Green, Ash Green or Mineral Blue paintwork. Note: The facia on all coupes is a different pressing to the roadster and is fabric covered.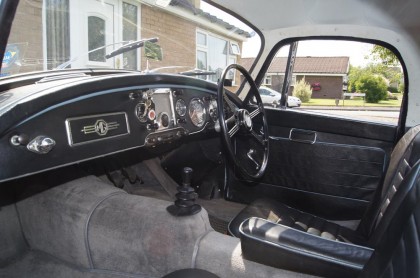 Black interior trim available on coupes in Orient Red, Chariot Red, Island Green, Ash Green, Mineral Blue, Old English White and Iris Blue. The light blue piping on this car is correct for the Iris Blue body colour. The carpet is light grey as found on most coupes.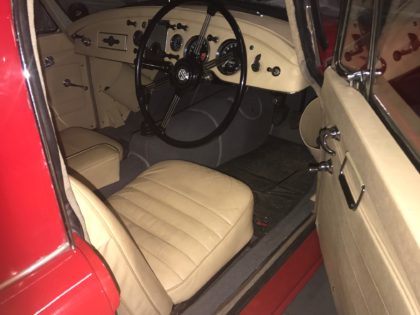 Beige interior trim available on 1600 coupes, later Twin Cam coupes and 1600 Mk II coupes with Black and Chariot Red paintwork.
Green Coupe interior trim found only on early cars with black paintwork. Image wanted. Please send photograph to the web master listed on the Contacts page.