MGA Twin Cam Group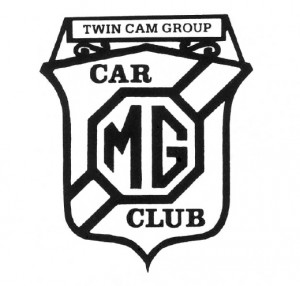 WELCOME to the MGA Twin Cam Group, established in late 1965 by Phil Richer and Mike Ellman-Brown and now chaired by myself Mark Hester with help from my experienced team.
The earliest known group article published in Safety Fast dates from May 1969. As Mike points out in this article, the group was setup to help owners maintain their cars and offer moral support, something which we hope holds true today.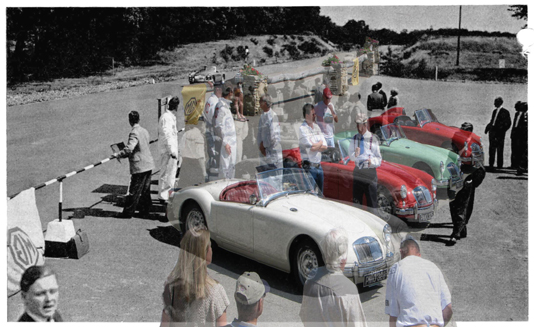 One of the first questions people often ask, is how many twin cams currently survive from the 2111 production and two prototypes made between the launch day at Chobham (as shown in the photo above) in 1958 and June 1960.
A vague answer usually ensues, as many owners have not made contact in decades, so I would encourage those that fit into this category to make contact with the group. What I can confirm is Phil Richer began publishing owners lists in 1976 and since then, all but just over 1000 twin cams have made their way onto the various registers and groups.
Registration queries, please contact our registrar Mike Maze
Chairman: 
Mark Hester
markhester@hotmail.com
Merchandise
Twin Cam Group Grill Badge – £40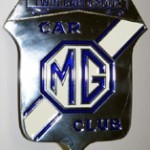 Press Day Pack – £9.00
A3 size, contains reprints of four factory photos, two launch day documents & the sales brochure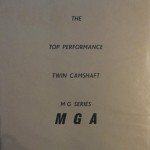 Twin Cam Windscreen Sticker (inside) – £2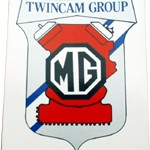 Twin Cam Windscreen Sticker (outside) – £2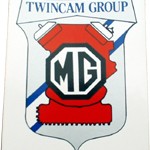 Windscreen Sticker (Union Jack) – £1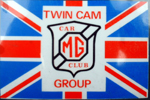 Getting the Best out of your Twin Cam booklet – £4.00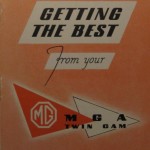 Warranty Pack (Currently OOS)
Engineering Technical Data Book (Currently OOS)
Long Sleeve Sweatshirt – £17.50
MG Twin Cam 'The first 50 years' – £10
Orders will be taken for OOS (Out Of Stock) items.
This price list supersedes all previously published lists.
Please make contact with frank.burry587@btinternet.com