Triple-M Register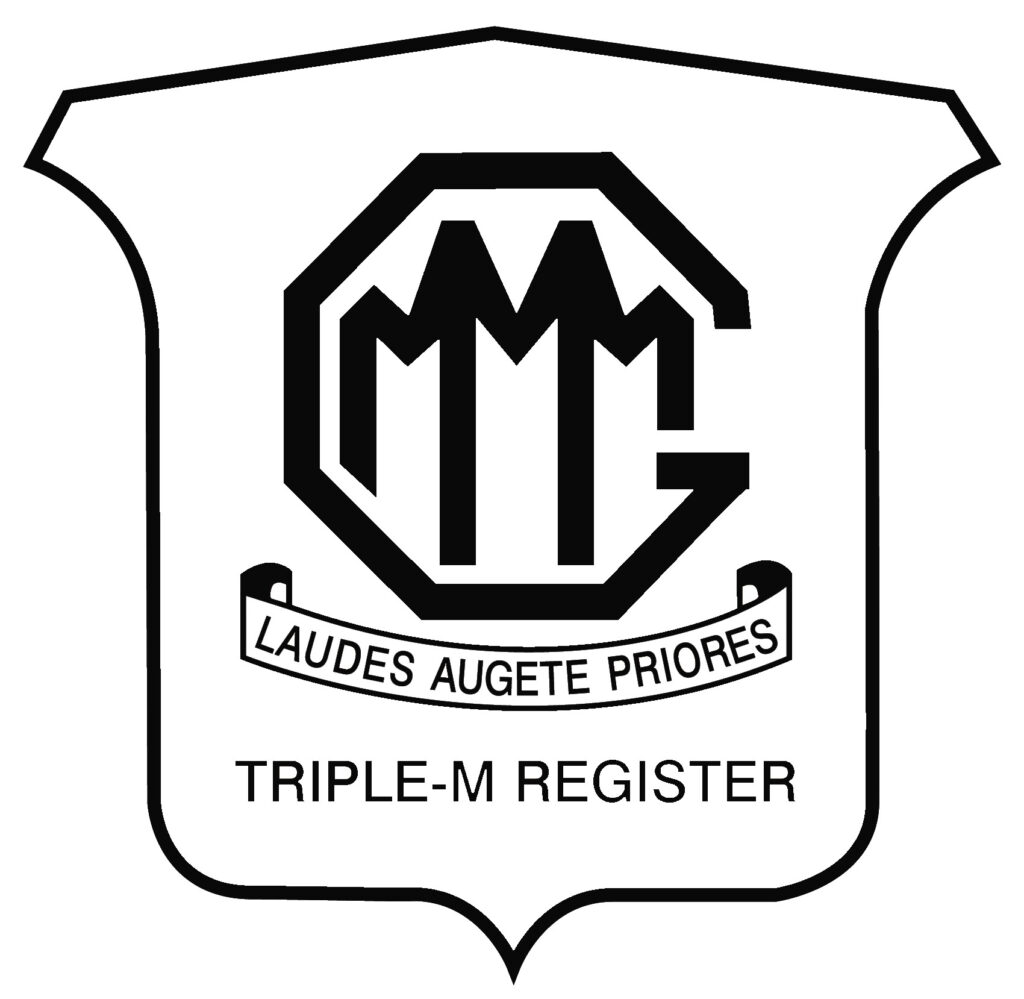 The Triple-M Register is a part of the M.G. Car Club, one of the largest and longest established one-make car clubs in the world.
The name derives from the ohc-engined MG Midget, Magna and Magnette cars built from 1929 to 1936, hence 'Triple-M'.
For over 50 years the M.G. Car Club Triple-M Register has been looking after the interests of the pre-war overhead cam M.G. models and helping owners throughout the world keep their cars on the road.
By maintaining a register of all known cars, we can preserve their history and provenance, whilst offering access to the best technical and spares expertise available anywhere.
Out of a total production of just over 11,000 Triple-M cars over 3,500 are known to have survived of these many are in active use in competitions and other events
Whether you are already enjoying Triple-M ownership or just thinking about it, these pages will have something to offer you. By joining the M.G. Car Club you automatically become a member of The Triple-M Register and you can be sure that you are doing the best for your car.
To visit the Triple-M Register website, navigate to www.triple-mregister.org
Register Contacts:
President – Mike Allison*
01635 40724
mgmikeallison6@gmail.com
Chairman – Jeremy Hawke
01225 863934
mgk3007@btinternet.com
Secretary – Dick Morbey
01494 883112
secretary@triple-mregister.org
Treasurer – John Summers
+44 (0)7774 796073
treasurer@triple-mregister.org
Competition Secretary – Mike Linward
020 8529 3241
mike.linward@btinternet.com
Yearbook Editor – Simon Johnston*
028 9076 1884
mmmyearbookeditor@gmail.com

Safety Fast Correspondent – Cathelijne Spoelstra
+31 641 216600 (The Netherlands)
cathelijnespoelstra@outlook.com
Racing Co-ordinator – Duncan Potter
01986 785096
potterduncan@gmail.com

Bulletin Editor – Digby Gibbs
01225 315875
digbygibbs@icloud.com
Yearbook Advertising – Elizabeth Taylor
01628 665055
e.taylor@oakend.net
Librarian – Richard Stott
01327 842549
mg_roadster@yahoo.com
Historian – Barry Foster*
01458 850169
montlherygarage@yahoo.co.uk
Bulletin Subscription Co-ordinator – Paul White*
01978 790652
mmmbulletin.sub@btinternet.com
Events & Tours – Tim Luffingham
01223 851094
eventsandtours@triple-mregister.org
Webmaster – Nick Feakes*
+001 904 491 9966 (USA)
nfeakes@hotmail.com
*These members are not committee members.