MG Car Club SUV Register Holds First AGM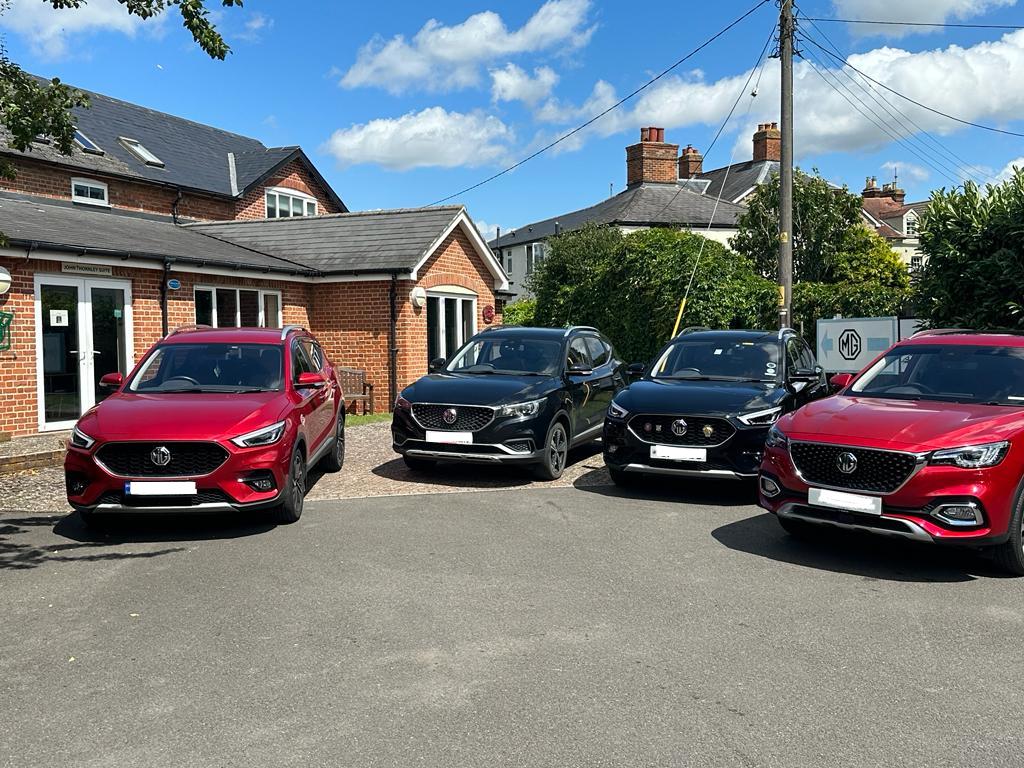 The SUV Register held its first AGM on Saturday 29th July 2023 at Kimber House, headquarters of the MG Car Club. A small turnout of members were present at Kimber House and via Zoom to discuss and vote on a variety of motions, including electing the Register's first formal leadership committee. All members elected to Register committee roles are unpaid volunteers who have kindly agreed to give up their time to support the Register and the MG Car Club.
Chris Green was elected as Chair, formalising a role he has been carrying out for much of the past year. John Watson was elected Treasurer, again formalising a role he has kindly been dealing with for the Register for some time. Mark Cropper has been elected as Secretary.
In addition, Chris Green will continue to handle public relations and social media and John Watson will continue to oversee merchandising. Andy Knott, the MG Car Club Manager, has kindly agreed to continue supporting the Register by writing our notes for Safety Fast. We are still looking for a volunteer to handle events participation.
Chris Green provided a recap of the last year, detailing the success MG Motor is having with its SUV models in the UK, and noting that the recent refresh of the HS and HS PHEV models can only bolster the success of the brand in the UK and elsewhere. The Register has undergone a significant change in the last year, with a boost to our online presence inluding much more posting and conversation on our Facebook group (our primary community), as well as us creating original content to post on our MGCC microsite at https://www.mgcc.co.uk/suv-register/.
We now have an active presence on Twitter, Instagram and Mastadon, and we have longer-term plans for creating and posting content (with help from our members) to YouTube, TikTok and Threads. A more extensive web site, independent of the MG Car Club microsite we currently have, is also a future aspiration. This is so we can better build a resource for storing and sharing technical and user support information for the SUV models. Knowledge and insight is often hard to find on Facebook once it has been superseded by a newer post.
Event participation has been disappointing. Reflecting both a lack of participation and interest among heritage owners (those with a pre-MG Motor interest in the marque) and the fact that many modern MG car owners (MG Motor models) are currently far less interested in exhibiting their cars as they are with driving them and getting advice and help on how to fix problems, use them more or better.
We were unable to secure enough volunteers to support a formal SUV Register presence at the MG100 Silverstone event, or at the Post Abingdon Weekender, although Chris Green attended the 2023 Post Abingdon event in SUV Register merchandise in order to offer a visible presence and talk to attendees about the SUV models and the Register. The lack of volunteer participation is the most significant problem we have as a Register.
John Watson provided attendees with a review of the Register accounts and these were adopted. It was agreed that £501 of revenue from the 2022 MG40 Post Abingdon Weekender will be given to charity as originally intended, split 50:50 between the Sepsis Trust and Prostate Cancer UK. We hope this will be the first of many occasions where the Register is able to support charity causes. The Register is also looking for a new banking facility in order to reduce running costs. An update on this will be made once we have researched alternative bank account providers.
It was agreed that we will discuss with our merchandise provider the practicality of offering alternative sizes for the SUV Register window stickers.
Finally, a motion was passed to look at ways to collaborate with other MG Car Club Registers in order to make better use of combined resources and mitigate the shortage of volunteers.
Our thanks to those who attended.