MGCC SUV Register New Merchandise Store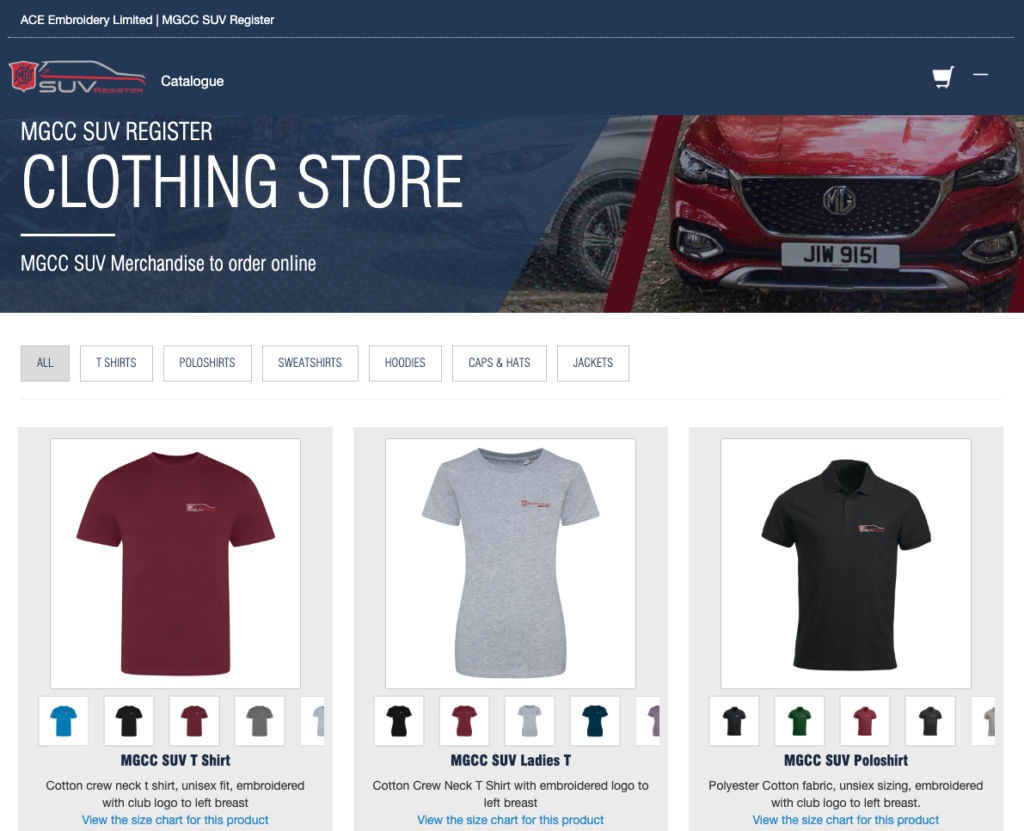 The MGCC SUV Register: The Owners' Club For MG SUVs is pleased to announce that our new online merchandise store is now open.
Offering a range of clothing items featuring the new SUV Register logo and colour scheme, its the perfect way to help raise awareness of the group and to look your very best when behind the wheel of your MG GS, ZS, ZS EV, HS or HS PHEV.
More items are to follow, including the all-important stickers that so many members have been asking for, so please keep an eye on our web site here as well as on our Facebook group.
THE SUV REGISTER ONLINE
The SUV Register Web Site:
https://www.mgcc.co.uk/suv-register/
The SUV Register on Facebook: https://www.facebook.com/groups/suvregister/
The SUV Register on Twitter:
https://twitter.com/suvregister
The SUV Register on Instagram:
https://www.instagram.com/suvregister/
The SUV Register Merchandise Store:
https://mgccsuv.ace-online.co.uk/catalogue