May 2019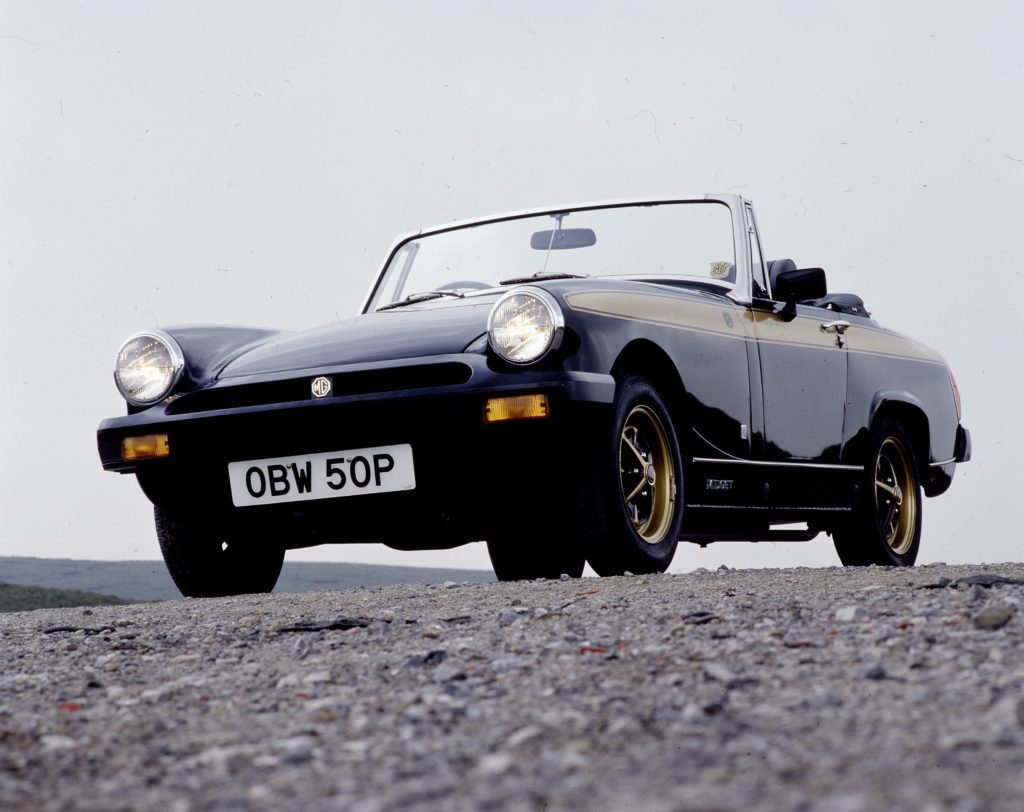 Owners name: Mike Cohen
Owners location: Manchester, UK
Model: GAN6 1500cc '75 Jubilee Midget
Engine size/type: 1500cc
Year of manufacture: 1975
Colour: Dark British Racing Green
How long owned: Since 1978
History of Car and any work or modifications carried out:
allocation of Anniversary GT's, after which the Midget was sold to a local collector. But a change of circumstances saw the car offered for sale again, when it was purchased by Michael Cohen, who has now owned it for 41 years.
At the time the Anniversary Edition of the MGB GT was being produced at Abingdon in 1975, it was decided to produce one MG Midget to Jubilee specification. This would be no ordinary car, for it would be a strictly one-off model, finished in the same dark British Racing Green as the MGB GT's, specially striped and given gold wheels.
MG's management decided that the car would be raffled, with every member of the Abingdon workforce being given a ticket. As can be imagined, interest ran very high!
The Midget went down the line in the normal way, albeit with its special paint job, on March 17 1975. But when it reached the end of the line, it was set aside for a Saturday morning detailing. This entailed modifying the Gold GT striping and carrying out detailed finishing. The finished result, if anything, suited the little car better than it did the GT.
The raffle was drawn at the MG open day in August 1975 and the car was won by a shop floor worker who did not drive! He decided to sell the car and it was purchased by Hartwells of Oxford, the local Leyland cars Dealer, who used it as a promotional aid to sell their alloc
With the exception of its battery, the car remains totally original, its mileage being just 176. The car has been seen regularly however, including the British Grand Prix at Brands Hatch and also at G-Mex in Manchester. The car remains in full running order, exactly as it left Abingdon. The car has also featured in Terry Horler's book "Original Sprite & Midget" and was the subject of an article in Safety Fast in October 1993.
Nickname of Car: None