June 2021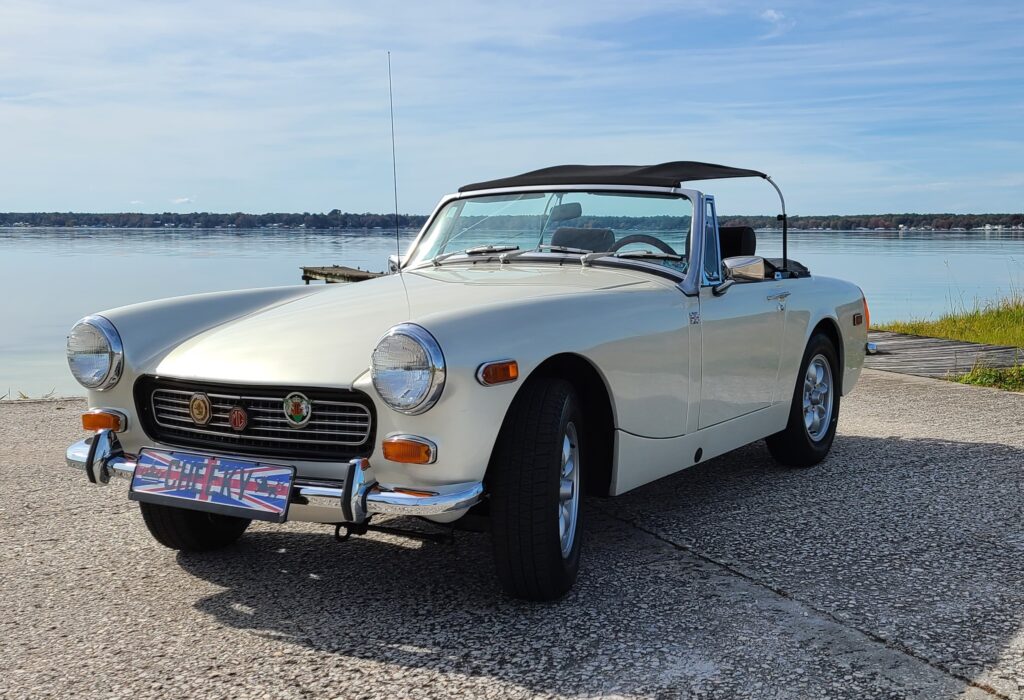 Owners name: Jeff Schaefer
Owners location: Middleburg, Florida, USA
Model: Midget GAN5 r/w/arch 71 – 74
Engine size/type: 1275cc A-Series
Year of manufacture: 1971
Colour: Pearl White
How long owned: 5 Months
History of Car and any work or modifications carried out:
The first known restoration of this car started in 2004.  The Body, paint, and engine completely redone. The next restoration was started in 2015 with the interior being replaced. also added were LED lights in the interior and in the engine compartment.  Since I purchased the car in October 2020 I have mainly done some cosmetic changes adding markings, a new boot carpet kit, A new tonneau cover, and bimini top.
Nickname of Car: None.