Wheeler Dealers to host MGLive! 2017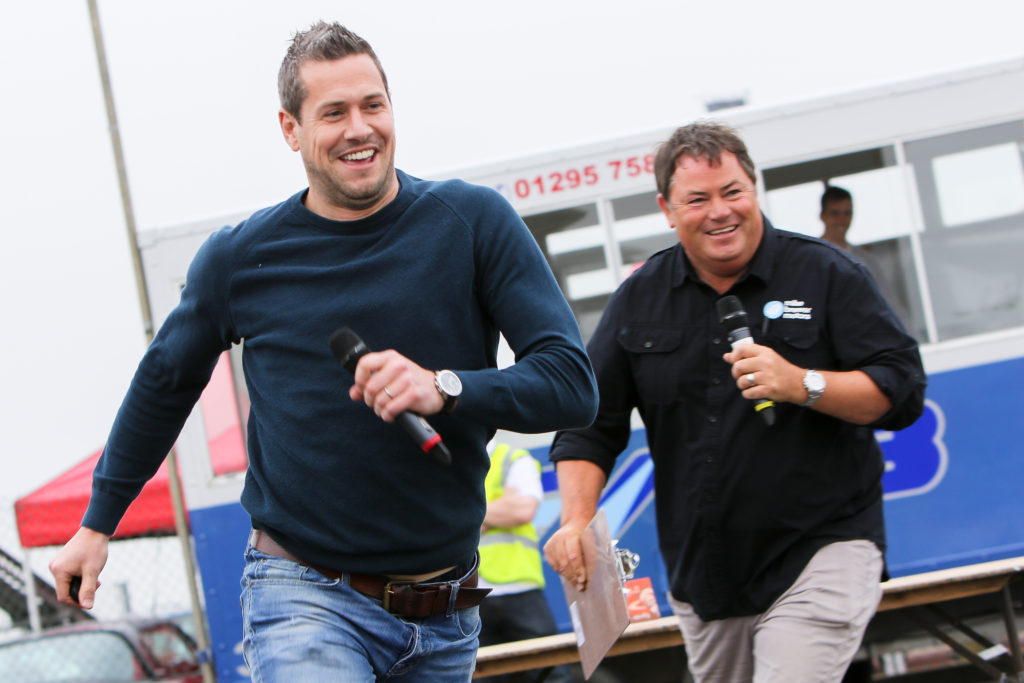 The MG Car Club is thrilled to announce that TV's Wheeler Dealers are coming to MGLive! taking place at Silverstone circuit on June 17th & 18th.
Series stalwart Mike Brewer will be joined by the show's latest recruit Ant Anstead, recently announced as Mike's new partner for the upcoming series.
Neither Mike nor Ant are strangers to the world's biggest MG show. 2017 will be the third year in a row that Mike has featured at the event, and Ant's second after an impressive debut last time around.
At MGLive! Mike will appear on Saturday, while Ant will be with us all weekend hosting the Live Action Arena, and alongside some exciting stunt displays, the pair will be taking part in various games and challenges which will see them get the audience involved in more ways than ever before!
Mike commented: "As ever with a live event, the best bit is the people – like-minded enthusiasts who share the same passion for cars.
"I had a fantastic time in 2016 with my good mate and new on-screen partner Ant Anstead and my dear friend Russ Swift.
"I can't wait for more of the same this year," Mike added.
Last year saw the second ever human gymkhana take place, which got members of the audience to compete in a timed activity course with car-related tasks.
The Mac Tools Challenge was the newest addition to the arena in 2016, with massive prizes awarded to those that could change a tyre in the quickest time using an electric wheel gun.
For 2017, Mike and Ant will be adding a new game that will see them face off against one another in a challenge that involves four wheels and lots of water! More information will be announced shortly.
MG Car Club General Manager Adam Sloman said: "We're delighted to have Mike and Ant back with us for MGLive! this year – and officially as the Wheeler Dealers!
"After working so well together at the show in 2016, it would have made no sense to not have them back. Their enthusiasm has given the event an extra spark in recent years, and that's something we want to keep hold of as it's unique to MGLive!"
For more information, the latest updates, and to book tickets, please visit www.mglive.com.
---