What's on this weekend: 9th & 10th September
Check out what's going on this weekend. If you're out and about, use the hashtag #MGCCweekend on any photos or posts that you upload to social media. We want to see what you're getting up to!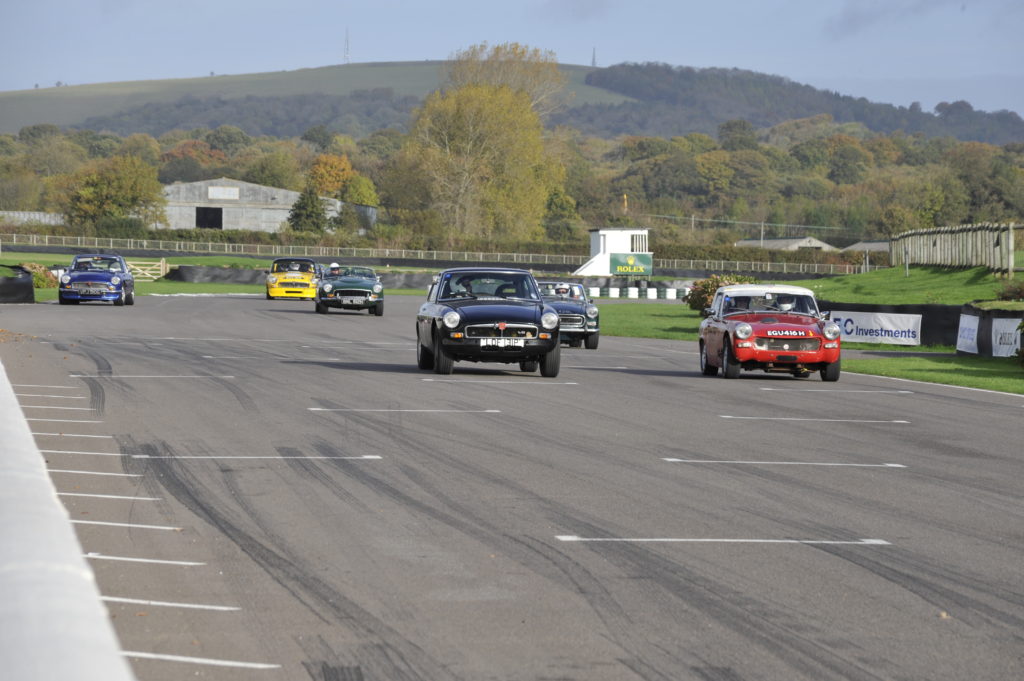 MGCC: MGCC V8 Register, 2017 V8 Tour, Thursday 7th – Monday 11th September
The next V8 Tour in the popular series will be based in the North Yorks Moors. The event will include touring the beautiful scenic routes around the North Yorks Moors National Park taking in Heartbeat country Goatland, Castle Howard, Helmsley and many more interesting villages. There will be a tour of the Cleveland Ironstone Mining Museum and a visit to Eden Camp, a multi-award winning Modern History Theme Museum housed in a former WW2 prisoner of war camp. For more information on the tour and to contact event organisers Robert and Stella Crowson, please visit the V8 Register website.
MGCC: Abingdon Works Centre, MG Display at Yarnton Nurseries, Sunday 10th September
For MGs of all ages, our display at Yarnton Nurseries will be from 10am to 4pm, however, cars may arrive and leave whenever they wish. We'll have our own dedicated parking area and it's planned to have categories for prizes. Also, the Nursery is generously offering the driver and passenger discount on food and drink in the restaurant.
We'd be delighted to have your support and if you can let me know beforehand so that I can gauge numbers, that would be great. Further details from Richard Martin – 01235 529331 or r.martin@mgabingdon.org.uk.
MGCC: Lincolnshire Centre, Autumn Autosolo, Sunday 10th September
The Lincolnshire Centre are holding their Autumn Autosolo in East Kirkby this Sunday. For more information including details on how to take part please visit the Lincolnshire Centre's website.
MGCC: Tyne Tees Centre, 10th Old Speckled Hen Run, Sunday 10th September
This year's event is a 96 mile tour of Swaledale, Wensleydale and Teesdale, starting from the Rokeby Inn, west of Scotch Corner on the A66, and finishing just west of Darlington. The Herriot trial is a mildly competitive element of this event including manoeuvrability tests, and motoring questions at points on a route that takes you into some of the most stunning scenery and amazing driving roads you will ever encounter in Northern England. For more information and details on entry, please contact the Tyne Tees Register.
MGs on Track, Castle Combe, Monday 11th September
MGs on Track will be at Castle Combe for a track day this Monday. At the time of writing, there are still two spaces available. MG Car Club members can benefit from a discount on track days with MGs on Track, with a full day at Castle Combe priced at just £155. To get more information or to book up, you can visit their website.
---