Time for tea!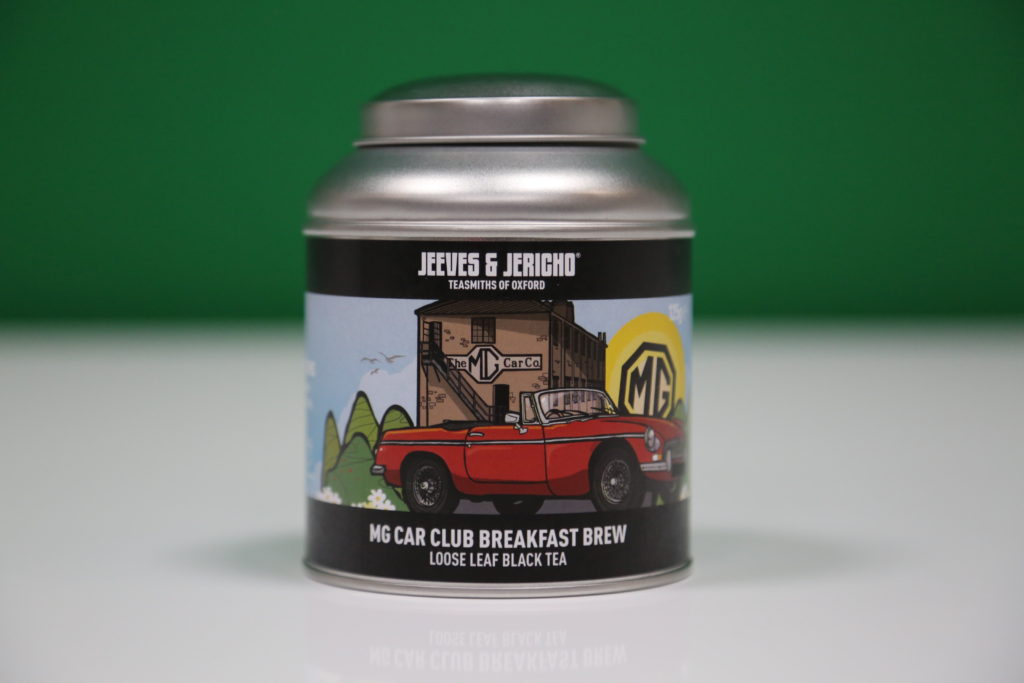 The MG Car Club has teamed up with Jeeves and Jericho who are Oxfordshire-based teasmiths, to create a first in the MG world – an MG tea.
MG Car Club Breakfast Brew is a loose-leaf breakfast tea, which is a smooth rich full-bodied blend with a malty sweetness. Blended in Witney the ingredients themselves are ethically sourced in India, Sri Lanka and Africa.
Club General Manager Adam Sloman said "We want to offer MG fans something different through our merchandise range and we thought what better than a proper cuppa, blended just up the road from Abingdon.
"The guys at Jeeves and Jericho have been great and the tea tastes fantastic. It's something special and unique, it's fun and will make a brilliant Christmas gift, too."
The Club will be launching the MG Car Club Breakfast Brew in a limited-edition tin caddy at the upcoming Classic Motor Show from 11th-13th November.
---