The MGB Register presents the MG Summer Picnic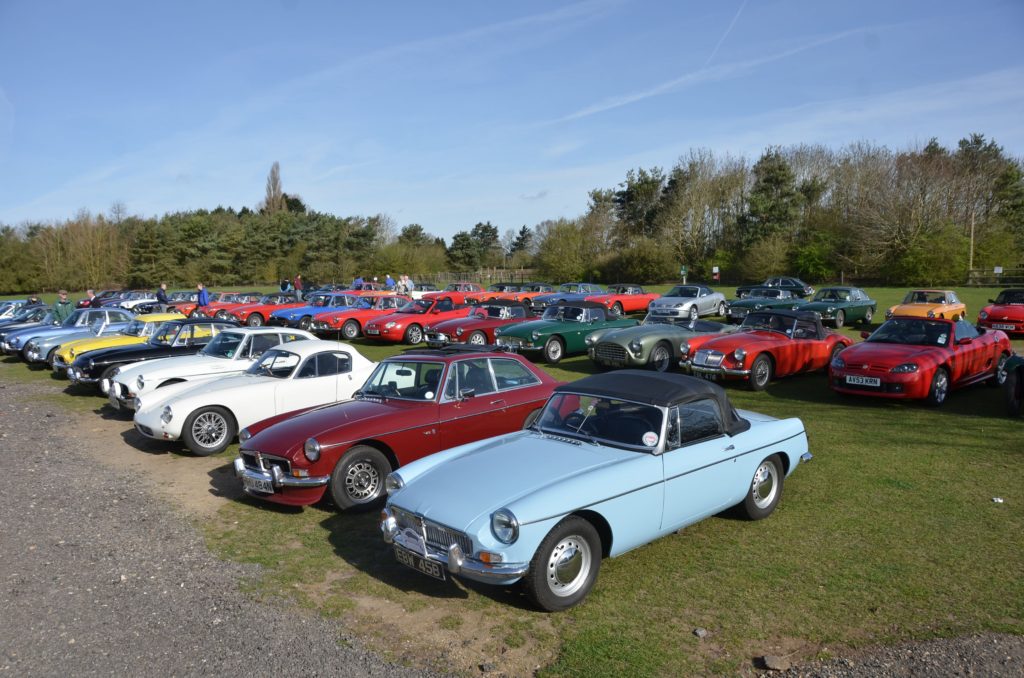 Organised by the MGB Register, the MG Summer Picnic will be a great day out for all of the family at Millets Farm Centre in Abingdon on Sunday 6th August. Alongside the Farm Centre's attractions will be a display of classic cars that won't be limited to just MGs as all marques are welcome to come along.
Once known for just a Pick Your Own farm with a well-stocked shop, the site has evolved into a multiple retail offering as well as attractions over a large, yet walkable, area incorporating; the Farm Shop, the Farmhouse Kitchen, and the Millets Falconry Centre. This is a truly 'larger than you think' dedicated bird centre with over 80 residents which was crowned the winner of the prestigious Living Oxford Award in 2015.
The Pick Your Own farm will be open for you to pick crops ranging from strawberries to potatoes and plums to gooseberries plus much more. The Animal Walkway is home to several unwanted and slightly older animals enjoying the many visitors to Millets each and every year in their retirement. If you can stretch your legs a little further and get to Phoebe Woods you'll find yourself in a wildlife haven running alongside the banks of the River Ock. For more information on Millets Farm Centre, you can visit their website.
On Sunday 6th August, the MGB Register will have a huge turnout of cars to accompany the above activities. If you'd like to learn more and book your place on the event, please contact John Watson on john.watson@mgb-register.org or 07770 575236 with your car type and registration number.
---