The California Cup – FREE to enter at MGLive!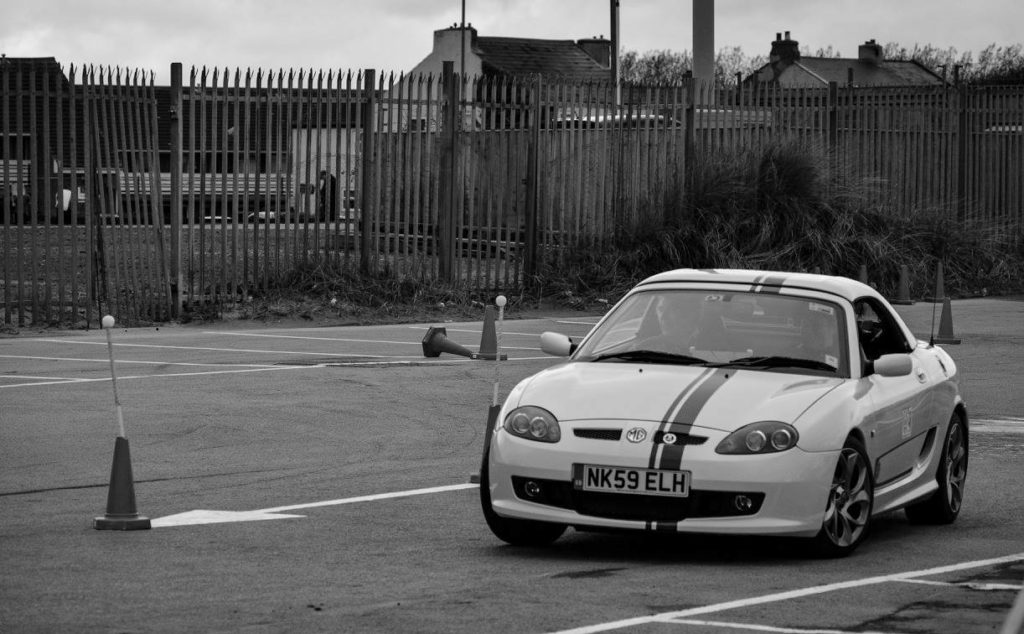 Entries for the California Cup at MGLive! are coming in thick and fast, with teams stepping forward and entering the Club's premier Autotest at Silverstone on Saturday 17th June.
For this year the California Cup is taking place in the heart of the event, and for the first time, it's COMPLETELY FREE to enter. No previous experience of an Autotest is necessary, however, each competitor has to be an MG Car Club member and they must use a roadworthy car.
An Autotest comprises of a series of tests around a tarmac course marked out with cones, and the California Cup is awarded to the team that can get around the cones in the quickest time possible. Centres and Registers usually put teams together, but if you fancy having a go with two members of your local Club meet, for example, that's absolutely fine.
The Autosolo (not to be confused with an Autotest) will be taking place on Sunday 18th June and this is slightly different to the California Cup. The Autosolo is for individuals, not teams, and is specifically targeted towards amateurs – so if you haven't done anything like this before, don't worry as you won't be alone. You can also have one nominated passenger who can give you a hand as you make your way around the course.
We want people to experience everything MGLive! has to offer this year, and getting involved in either of these competitions will really enhance your enjoyment of the event. Essentially it's about having fun in your car – something we all enjoy.
If you'd like to join in for FREE, you can find the regulations for the California Cup here and the regulations for the Autosolo here. For more information on either competition, you can find everything you need on the MGLive! website under the motorsport section.