South East President's presentation to Linda Hubbard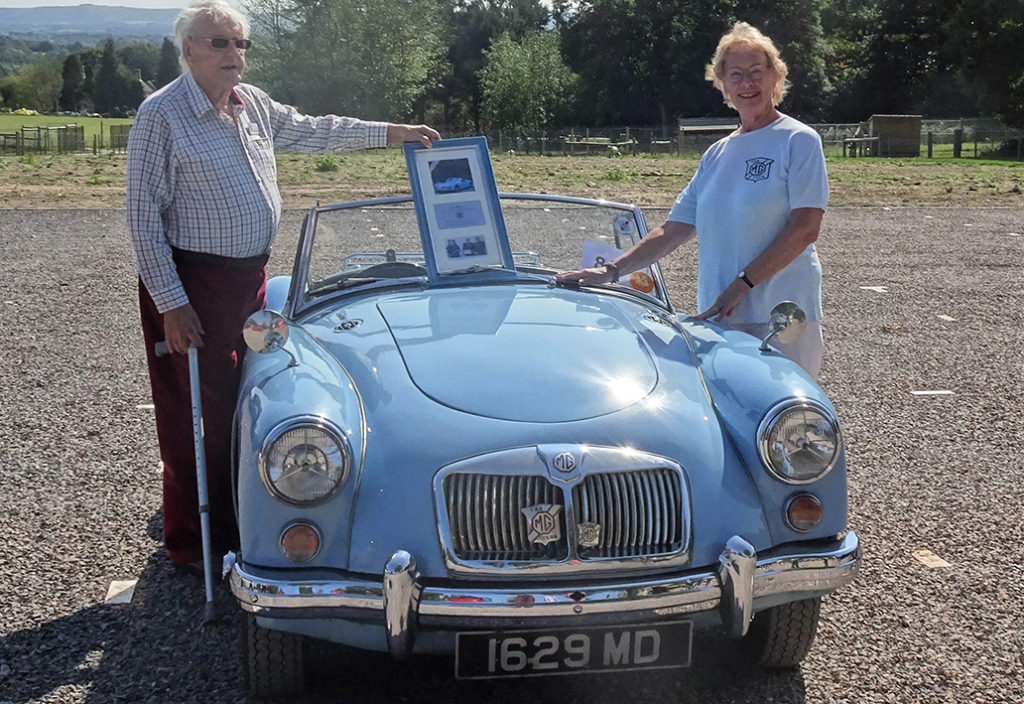 One of the South East Centre's best-loved and respected members, Piers Hubbard passed away unexpectedly after a short illness in mid-December. Piers was multi-talented and incredibly knowledgeable. He is fondly remembered for founding the Surrey Wanderers and for his role as MGA Register Historian. His photography, writing, race organising, and accounting skills made him a unique asset to the club.
The South East Centre Committee made a donation in Piers' name to Abingdon's new Resource Centre and a suitably engraved plaque was installed there during the period of lockdown. At the recent Leonardslee Autumn Meeting, Derek Edwards, our new South East Centre President was finally able to complete the commemoration with a socially-distanced presentation over the bonnet of Piers' old Iris Blue MGA.
Piers bought their Iris Blue Mark II MGA 45 years ago and it became instantly recognisable at all local, national, and international MG Car Club events. I am pleased to tell you that Linda is keen to actively continue her remarkable 50-year membership of the club. It was also Linda's express wish that their much-loved car should remain in the South East and she has been pleased to inform us that their old friends John and Sheila Bennett have become the new proud owners. It was good to see it in the car park at Leonardslee!