October 2023 issue of Safety Fast! is available now
The October issue of Safety Fast! is available for members online, so we thought we'd give you a taste of what's included in this month's magazine.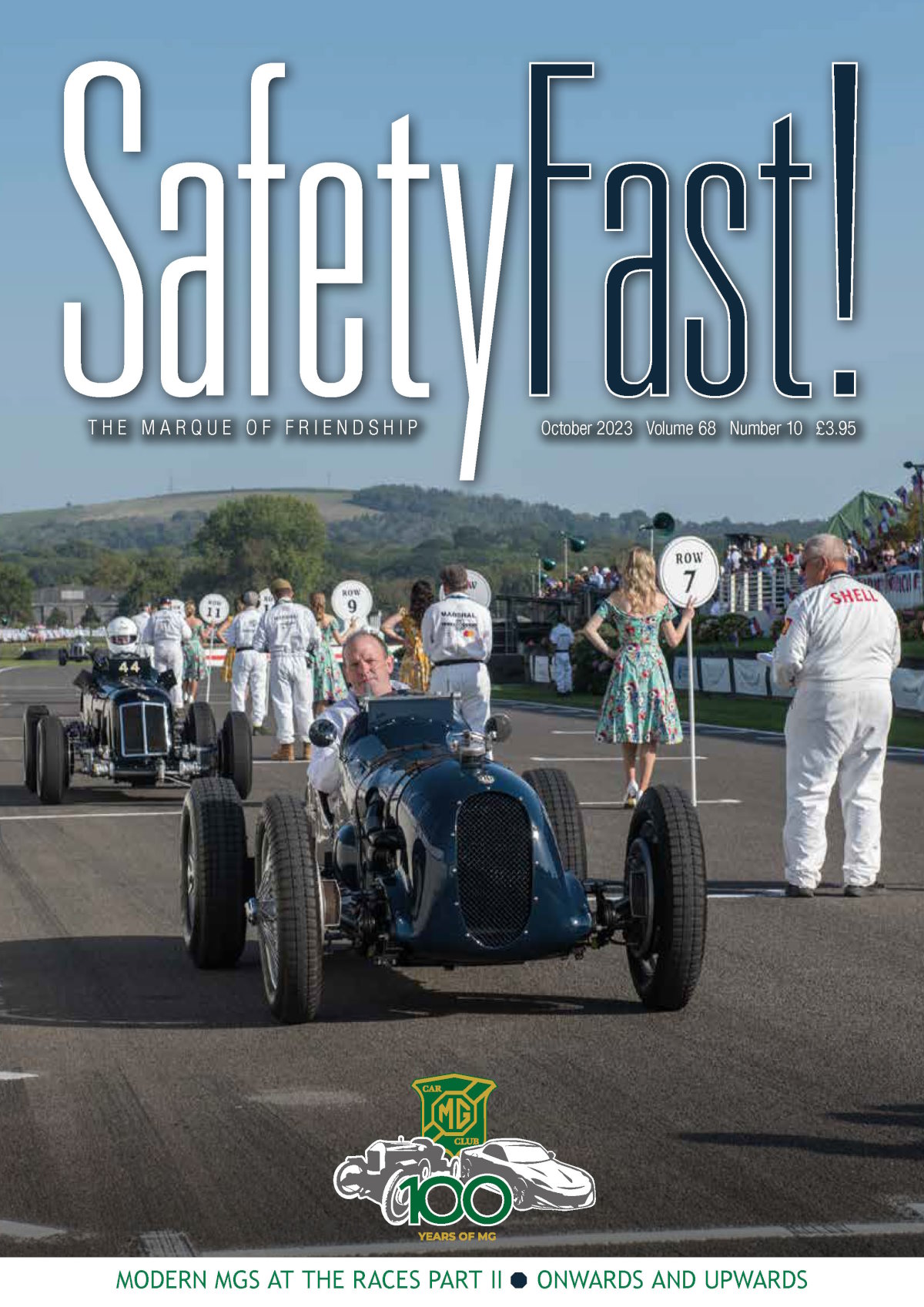 MG Abingdon – a new direction
The fifth article by Peter Neal covering the history of MG
Modern MG at the races – part two
Ian Pogson regales us with stories showing the spread of racing activities during his career, which began in 1980 at Land Rover Solihull and ran for 40 years
Onwards and upwards
Part five of Steve Jackman's story of his introduction into Sprinting and Hill Climbing with the MG Car Club
Event reports
Reports from M100 Not Out and MG100 North East
And we have news updates and reports from a huge variety of model registers covering all eras.
If you're a non-member reading this and it sounds like something you'd enjoy looking at, our award-winning monthly magazine Safety Fast! is included as part of your membership.
Members can read this issue and all the previous editions online.