Safety Fast June 1974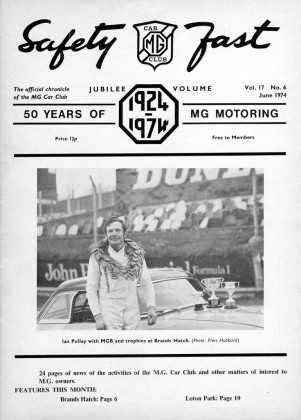 AS WE mark the 90th anniversary of MG we once again look back to 1974 when MG and the MG Car Club celebrated 50 years of MG motoring.
The June issue of Safety Fast! was quite competition heavy with a  race report from Brands Hatch, Hill Clinb at Loton Park and Silverstone Owners Club Trial at Long Valley.