Peter Browning passes away, aged 84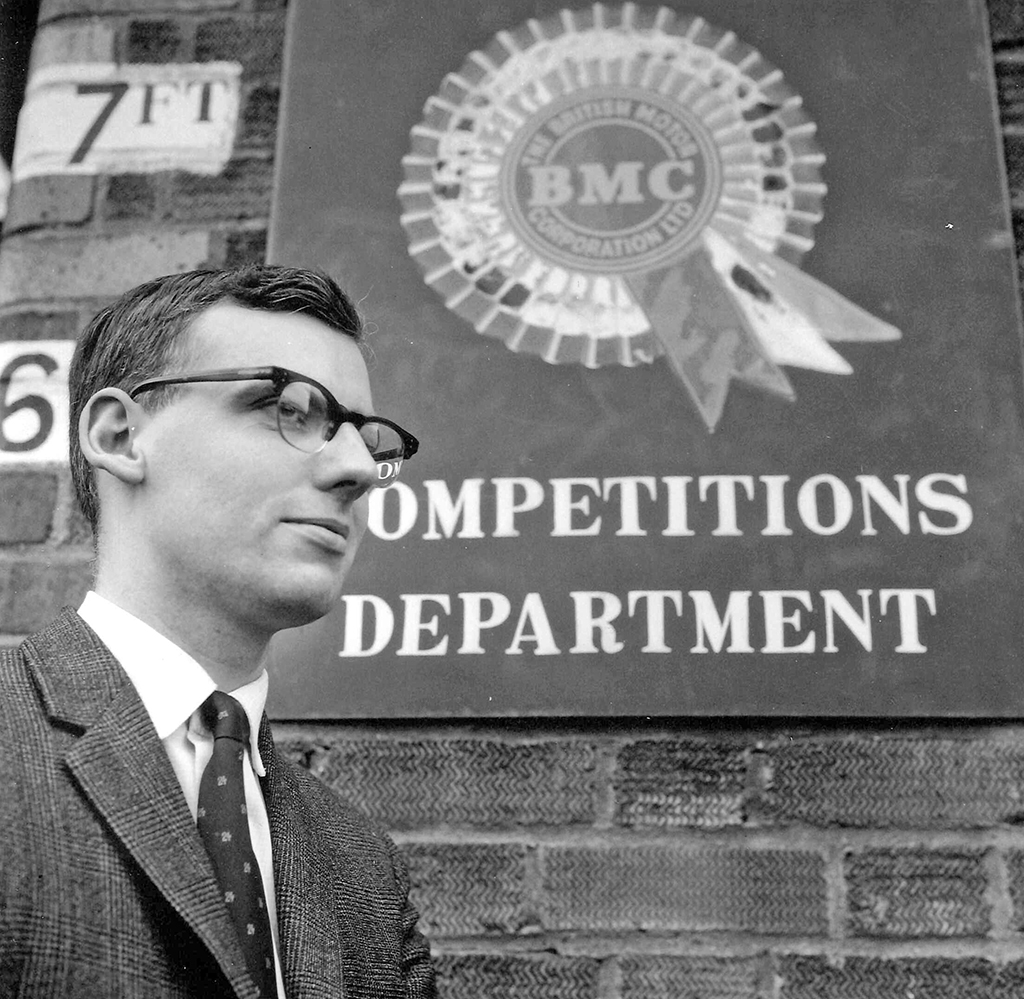 Peter Browning was competitions manager of BMC/British Leyland and subsequently executive director of the British Racing & Sports Car Club. He passed away on 14 March, aged 84 following illness.
Peter's motor sport passion was passed to him from his father Bill, who raced MGs at Brooklands in the 1930s was a founder and vice-president of the Veteran Car Club of Great Britain. Peter's father funded this interest in motor sport by restoring church organs , another skill he passed on to Peter!
Peter joined the Harrow Car Club in 1955, quickly becoming the club's Competitions Secretary, organising fixtures like the Eight Clubs race meeting at Silverstone.
But Peter's first paid job in motor sport was as a team timekeeper and in fact, he became the youngest person ever to qualify as a Grade 1 international timekeeper. This got him through the door into F1, working for British Teams in an era where the stopwatch and paper lap charts were all – powerful! 
Eventually, Stuart Turner and Geoff Healey invited Peter Browning to work with the works MG and Healey teams on preparing for long distance races including the Le Mans 24 Hours.
In 1961, Peter was summoned to Abingdon to run the Austin-Healey Club for John Thornley, which had its base then at the MG factory in Abingdon – just yards from where Kimber House stands today. During that time, he also became deputy editor and motorsport correspondent for Safety Fast Magazine. By now, he was working also as the BMC works team's Press Officer which saw him in attendance at most of the rallies and events across the continent.
In 1966, Peter Browning's big break came when John Thornley informed him that Stuart Turner was leaving and that he had been named by Stuart as the man to take over as BMC Competitions Manager. In order to complete his induction to the role, he partnered Stuart Turner on the 1967 Monte Carlo Rally, the very year that the team's Mini-Cooper S won the event for the third time. This gave him the hand-over he needed from Stuart in order to take on the leadership role with the understanding of the complicated nature of the preparations required for events of that nature.
Peter was a modest man, but allowed himself one luxury during his career when he bought one of the Austin-Healey 3000 rally cars. Rumour has it that this was on of the best Austin Healeys ever prepared at the Abingdon Works.
In 1968 Peter was invited to become an Associate Member of the BRDC in recognition of the respect that the motor sport world had for him. But sadly, that respect was not to be enough to allow Peter to keep his job when the Leyland axe fell in 1968. As a result of the Leyland take over of BMC, the Competitions Department at Abingdon was forced into tighter financial restrictions. But, Peter still managed an entry into the 1968 London to Sydney Marathon and the 1970 London to Mexico World Cup Rally.
The cars entered included an Austin 1800 Mk 2 driven by Paddy Hopkirk, Alec Poole and Tony Nash and a Triumph 2.5 PI Mk 2 driven by Brian Culcheth and Johnstone Syer (who we also lost recently). However, it was not enough to prevent the inevitable and in 1970, his Department was closed.
Peter went on to write regular columns for Autocar and was a published author, writing a series of well-regarded books on the history of BMC cars and their exploits in motor sport.
Peter also held the position of Executive Director of the British Racing & Sports Car Club band during that time, played a major part in establishing the Formula Ford Festival. The 1980s and 90s saw Peter working for his own company called Sportscene which he ran with wife Sharon, organising rally events across Europe.
He continued to be a fantastic supporter of the MG Car Club throughout his life. Peter is survived by Nichola and Oliver, the children of his first marriage to whom the MG Car Club sends our sincerest condolences. A full tribute, written by Bill Price appears in the April issue of Safety Fast Magazine and a further tribute can be heard with Graham Robson on the MG Car Club Podcast.
You can read more in detail of Peter Brownings life in his own words with his article here: https://www.mgcc.co.uk/articles/tales-unexpected-part-1/