Open Weekend Display Cars
Here are just some of the special cars lined up for display at Kimber House for our Open Weekend on June 15th and 16th. More cars will be added as soon as details are confirmed so keep an eye out for more announcements soon!
MG 6R4 – D376 COS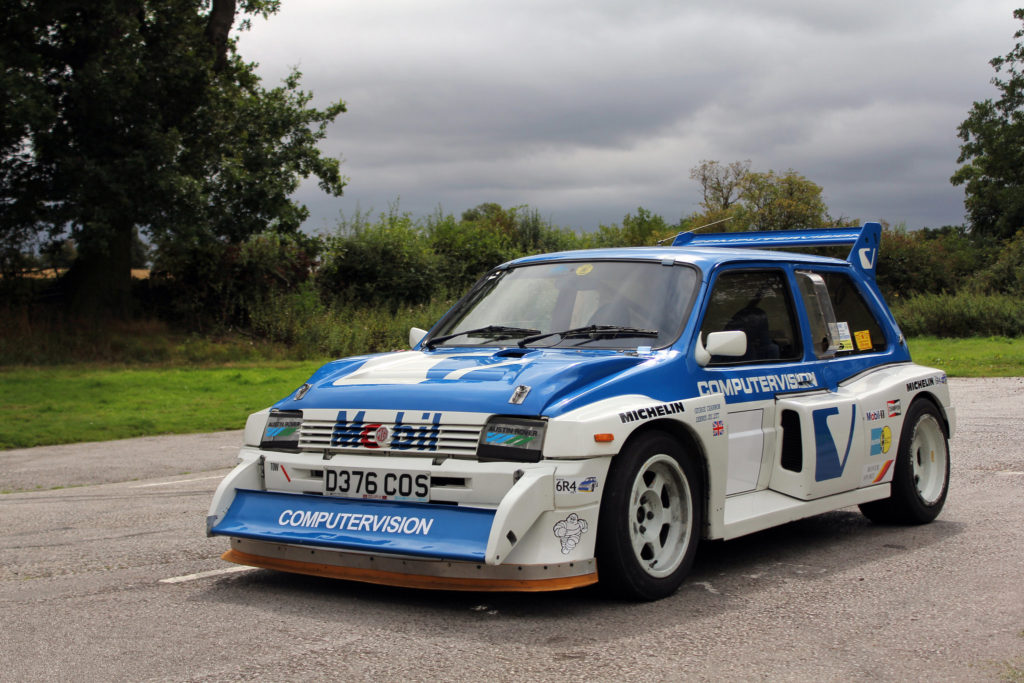 The car was first owned by Burgess Motor service in Stranraer and driven by Kenny Dorans. He competed in all the main Scottish rallies like the Snowman.
In late 1989 ownership changed to Gordon Batchelor from Gwent and the engine capacity was changed from the three litre to 2.8 to conform with the MSA ruling. Gordon competed in the midland rallies until he sold the car in 1992 to Tony Davies from Milton Keynes. There is no record of what Tony competed in with the car. It was then sold to David Appleby Motor Sport.
At this time a Malcolm Gentle from Salisbury paid a visit to David and ended up buying the 6R4. He competed in southern rallies until he advertised it in Motoring News in 1994. The current owner had competed in Mini's through the years and was looking for a change so arranged to meet Malcolm and made an offer which he accepted. The car was  then stripped and rebuilt, before painting it in the Computervision colours. Since then it has been campaigned in sprints and hill climbs taking FTD's in wet conditions.
MG J3 1932 – J3756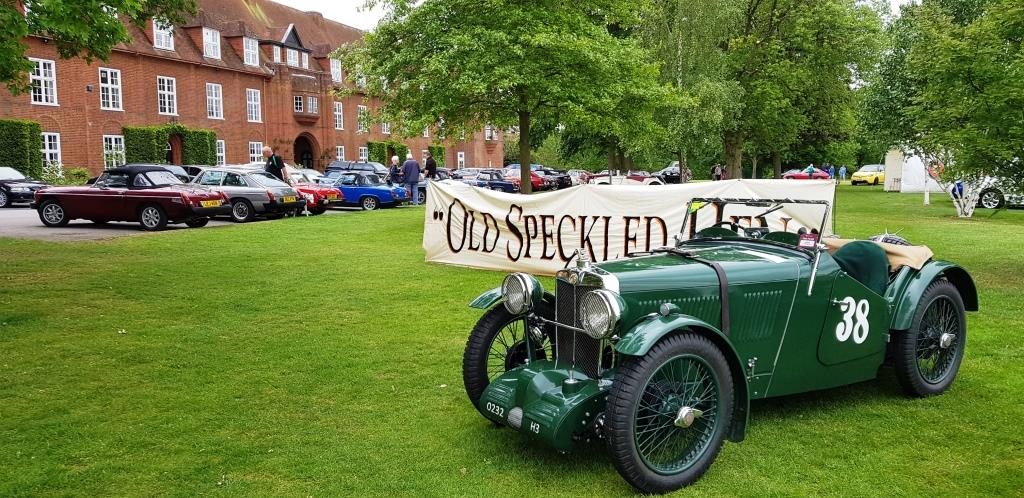 750cc Supercharged
Holding 3 World Records
Class H
1932 Montlhery France
1000 miles at 69.19MPH
2000 km at 69.92MPH
24 Hours at 70.61MPH
Drivers: Capt George Eyston, T.H. Wisdom, Albert "Giant" Denly
Competed in 1933 Le Mans
Drivers: Gordon Hendy and Capt H. Dines Parker
MGA – UPO 929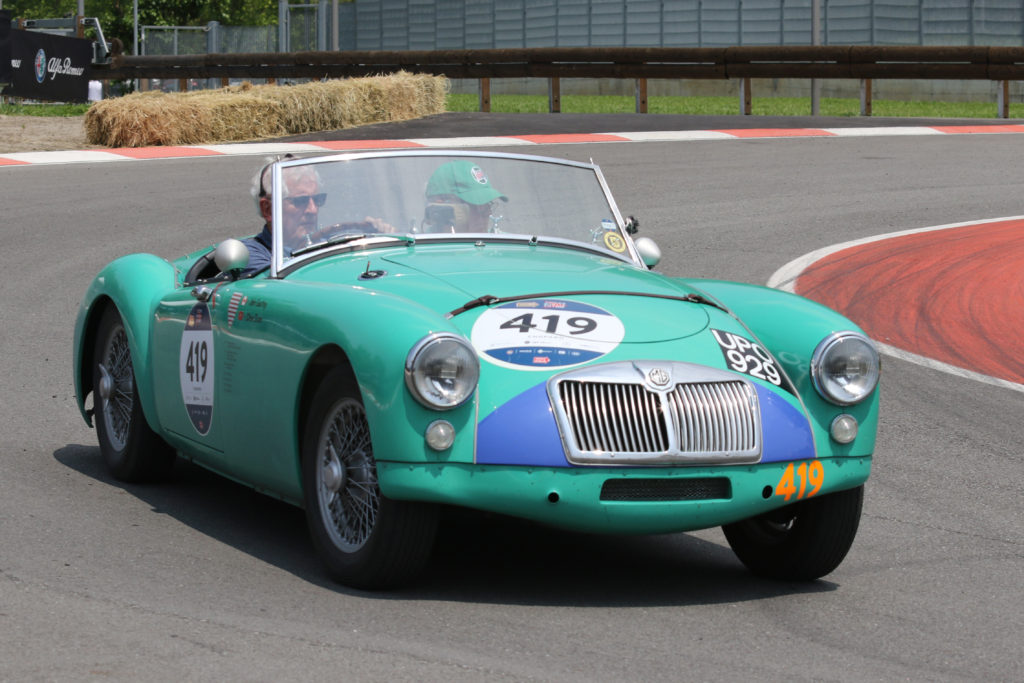 The Fitzwilliam MGA – This car was supplied to Richard Fitzwilliam in December 1955. It was then, with works support, raced as part of the Fitzwilliam Racing team and painted in their colours of Tyrolite Green with Blue nose. The car was raced extensively from 1956 to 1958. In 1959 it was purchased by Len Hall who continued to race it in Club events. Since then it has been used as a daily driver and appeared in Club events until 2011 when it was sold to its present owner.  It has since been rebuilt and raced again at Goodwood for the 72nd members meeting and ran in the Mille Miglia Retrospective event in 2014, 2015, 2016 , 2017 and 2018, finishing all but the 2016 event when the crankshaft broke.
MG Midget – Sprint and Hillclimb Car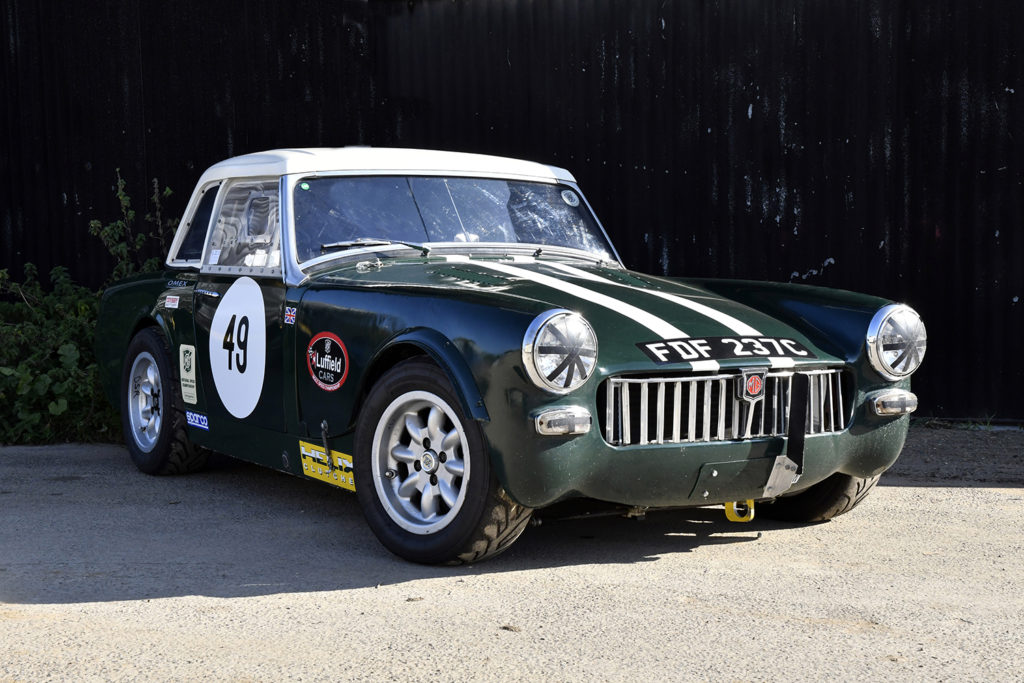 MGB Marathon Car (Saturday only) – UMD 534F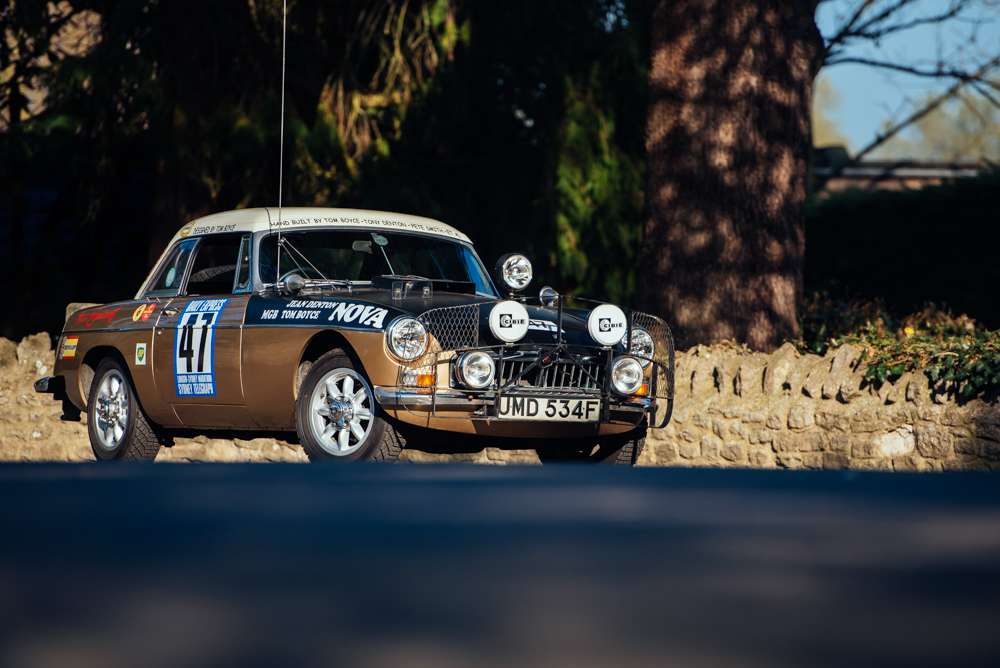 MG ZR – Race Car