NEC Classic Motor Show cancelled for 2020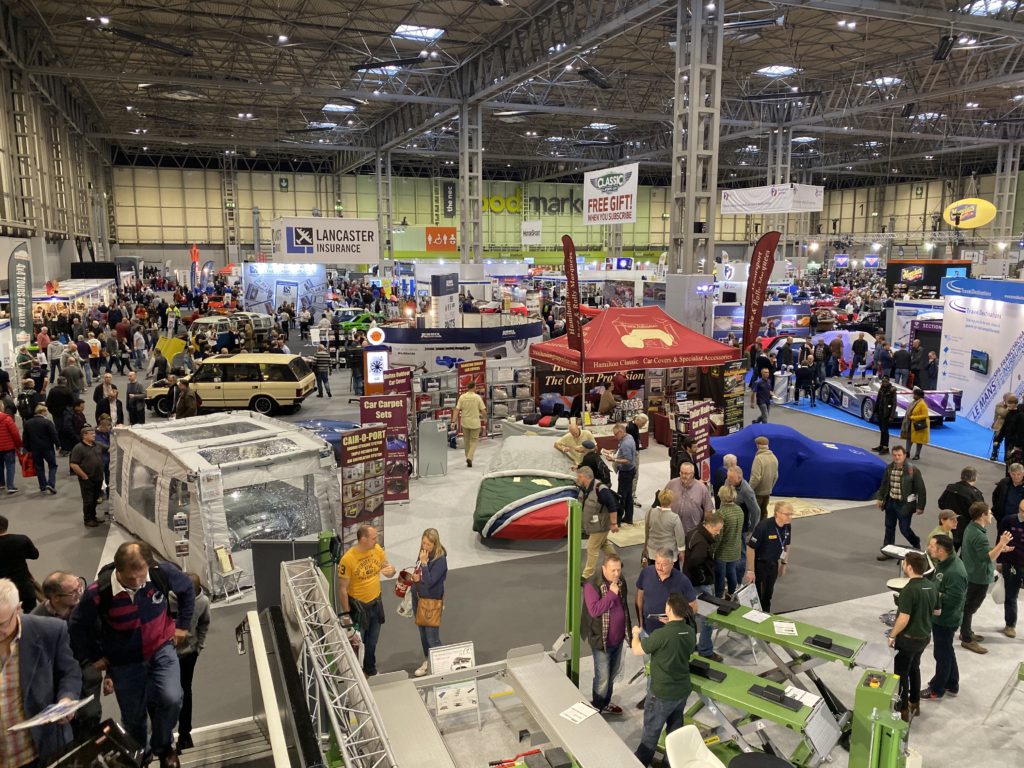 The organisers of the Lancaster Insurance Classic Motor Show with Discovery, have announced that they have been given no alternative but to postpone the 2020 event.
The organisers of the great season finale at the NEC in Birmingham, Clarion events, pulled out all the stops to try and make the UK's biggest indoor show happen, but it turned out not to be possible. The change has arisen due to the rising number of Coronavirus cases as a second wave of infections sweeps the UK.
Show Director Lee Masters explains: "Having been given the greenlight by government for organised events to resume from 1 October, we were so excited at the prospect of bringing the community back together, with all our COVID-secure measures in place to create a safe and controlled environment for all involved.

"Although the latest government update hasn't changed this possibility, it is currently under review and has created uncertainty for both our exhibitors and visitors. With the weeks now counting down towards our open date we still don't have the clarity needed from the government.

"Add to this the prospect of local lockdowns still being in place and the communities' understandable concern about what an indoor event experience will be, even with all the precautions we're putting in place, we have taken the decision to postpone this year's event.

"As a team, we are extremely disappointed as we have done everything within our power to try and make it happen. We want to thank all our partners, clubs, exhibitors, visitors and suppliers who have supported our endeavours to bring the show to you this year. We understand that this decision will be a disappointment to many people who eagerly await the Classic Motor Show each year and look forward to when we can get together again."
The MGCC will now work on plans to mark the occasion virtually in a show of solidarity with show organisers and also plan ahead to ensure our displays in 2021 are the best yet.
Adam Sloman, MGCC General Manager said, "We had hoped to really pull out the stops to put on a really special display for the club's 90th anniversary this year, but clearly we will have to postpone those plans. The NEC Classic Motor Show is an incredibly important event for us and its presence will be greatly missed, but our thoughts go out to the team at Clarion who worked so hard to try and make this year's show happen."
Lee added "While we won't be coming together as a motoring community this year within the halls of the NEC, to celebrate the classics we love, we will continue to share stories, memories and news across our digital platforms.

"Silverstone Auctions will also continue as scheduled with what is due to be their biggest and best sale yet. We also will be honouring our commitment to help the Sporting Bears Motor Club raise funds for their chosen charities and hope the community will continue to support them as you have done so generously in past years."
What to do if you have tickets.
Members who have bought tickets to the show using the club discount code have a number of options available including transferring their tickets to next year's Lancaster Insurance Classic Motor Show or the Practical Classics Classic Car & Restoration Show in March 2021. Visit FAQ page on the show's website for more details.
Coronavirus guidance
Read the latest Coronavirus Guidance from the MGCC below: