MGLive! 2017 pre-show information (updated daily)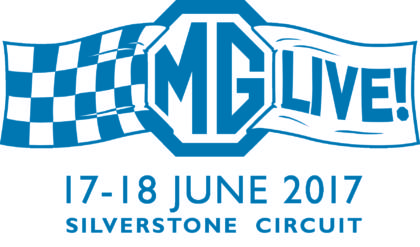 Below is a list of important MGLive! information for those coming to Silverstone this weekend, 17th & 18th June. This page will be updated throughout the week and will be your first point of call for any important information we need to share.
Entertainment Schedule – click to download PDF
Racing Schedule – click to download PDF
Event Map – click to download PDF
Circuit Tours 
Circuit Tours are open for members on Saturday 17th June, taking place on the lunchtime break. Some final information has been sent to those taking part, however, if for some reason you haven't received it, you can Saturday Final Circuit Tour Instructions.
Kids Play Area
At MGLive! we will have a Kids Play Area to entertain the little ones. The rides are free however some of the games charge a small fee.
Programme Shop Voucher
Programmes will be sold at various locations throughout the event and those that purchase one are entitled to £5 off in the Club Shop in the MG Car Club Marquee if they spend £25 or more. To use the token, simply hand it to the member of staff serving you and we'll take the money off.
Overseas Natter
The Overseas section of the MG Car Club will be holding a natter at MGLive! which will take place at the Silverstone Pit Stop Cafe at 12:30 on Saturday afternoon. Tickets for this can be collected at the Overseas stand from 9:30 am onwards on Saturday. If you'd like any more information on the natter, please contact Overseas Manager Hakan Sigemark on hakan.sigemark@mailbox.swipnet.se.
BTCC Q&A
MG Motor will be holding a special one-off BTCC Q&A session with current driver Josh Cook and former drivers Sam Tordoff and Jack Goff on Saturday at 1 pm on the MG Motor UK stand, where they'll also be signing merchandise, taking photos with fans and auctioning off some unique items courtesy of named charity Headway Oxfordshire. For more information, you can see our news story here.
MGB Register Marathon Appeal
The MGB Register will be holding two raffles across the weekend will all money going towards the 1968 Marathon MGB project. The raffle is just £1 to enter, and some great prizes can be won on each day, with draws taking place at 4 pm. For more information on the Marathon MGB click here.
---