International Youth Week: Celebrating young MG people like, Sonali Sharma
In celebration of International Youth Day this week, we are sharing stories each day, over the next week, from some of the young people in the MG community.
In part seven, we meet Sonali Sharma. Sonali is Deputy Manager, Manufacturing at MG Motor India, here is her story.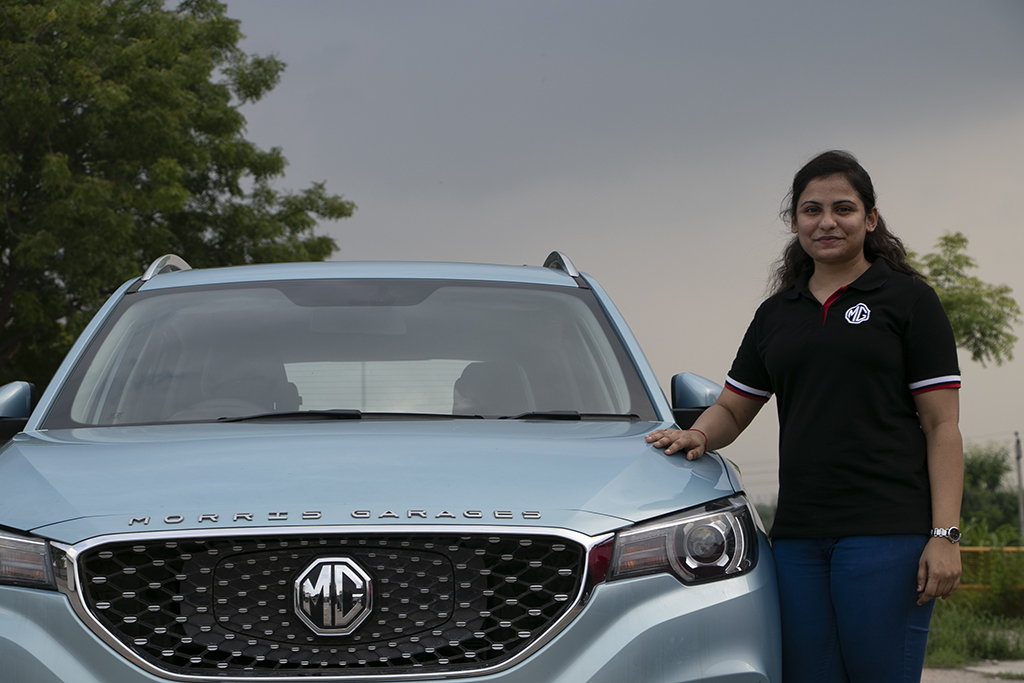 What does working at MG Motor India mean to you?
I started my professional career with a non-automobile organization, hence working at MG Motor India is like a plethora of learning opportunities for me. MG Motor being a global international company and the way it has established its brand name in India, it feels that I am a part of something big. Seeing how MG is working for the Indian society rigorously through its various people and community programs, it gives me immense pleasure and a feeling of proud being associated with MG.
What is your favourite thing about your job?
The favourite thing about my role which I relish is the exposure that I get out of it. From getting to work with people of different backgrounds to directly interacting with the highly experienced and learned leaders, my role gives me the freedom to try, invent, and work on new things daily. With this, I get to interact with many cross-functional teams, understand their system and procedures, and then finding new methods and techniques to improvise.
How did you start your MG career?
I was really looking forward to work in the automotive sector when I received a call for MG. MG was an emerging brand name and a brownfield project which influenced my decision to switch. Since I was from a non-automobile background, my MG career started with learning the process and getting to know the product. It was a bit difficult at the start, but the team was really supportive and gradually I started enjoying the everyday learning experience. Working with cross-functional teams and developing systems in place for improvement in product, process, and quality, so far my journey with MG has been really enriching. Looking forward to more challenges and opportunities ahead.
What is one piece of advice you'd tell your younger self?
Since childhood, my focus was academics, which of course is the only focus of our current education system. So, I would advise my younger self to indulge in extra-curricular activities also, along with focussing on academics, which will help you survive in the real world. Develop new hobbies, explore new interests, and meet new people. Make mistakes, be brave, take risks, because nothing can substitute experience.