International President's Dinner charity auction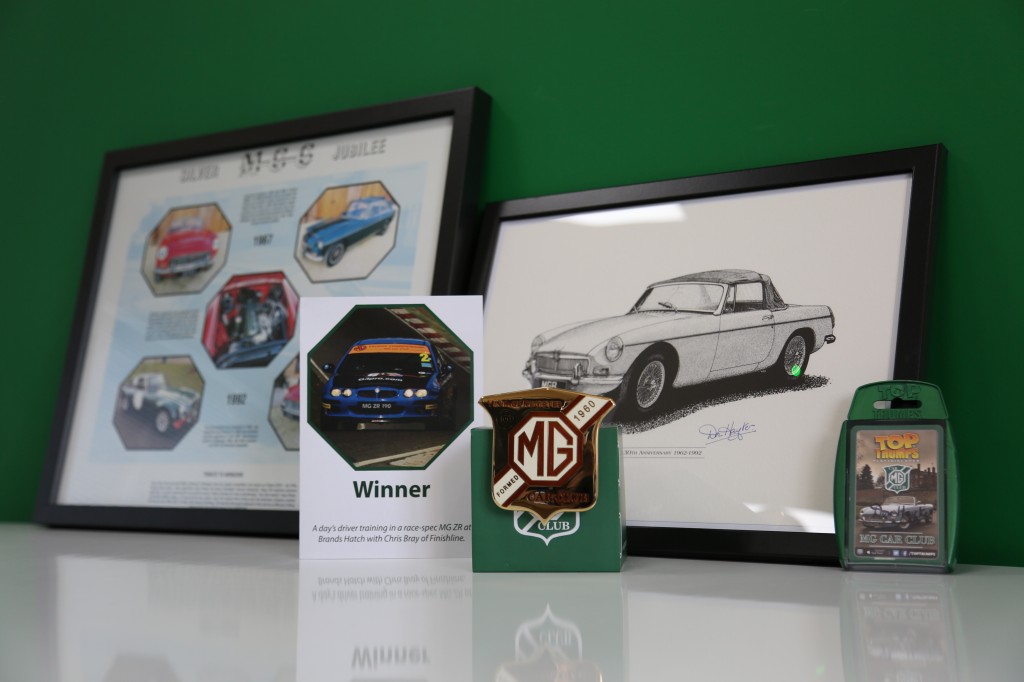 At the International President's Dinner at MGLive! 2016, the Club will be auctioning off some incredibly exclusive items – all of which can be bid on before the evening of June 4th.
The most prestigious item being auctioned away is a day's driver training in a race-spec MG ZR at Brands Hatch with Chris Bray of the MG Trophy Championship and Finishline. This has a reserve price of £150, and is expected to go quite a way beyond that.
The second item up for grabs will be one for the most decorated MG Car Club members – one of the 100 badges commissioned for the Vintage Register's 50th anniversary. All 99 of the other badges will be allocated to one of the MGs in the Register, with the number corresponding to the particular car. This is a very unique collectors item that also comes with a gold plated finish and has a reserve price of £100.
Alongside the Vintage Register badge, but not actually pictured, is a V8 Register badge (£40 reserve) that the Register have donated to be auctioned off at the Dinner.
Next up are a few for the MGB enthusiasts out there. An MGB print and pack of Top Trumps (£15 reserve) signed by the 'father of the MGB' Don Hayter, also make up this impressive collection of items. The last item, and before the MGC celebrates their 50th anniversary in 2017, is a framed MGC Silver anniversary picture.
As aforementioned, all of the items will be auctioned off at the 2016 International President's Dinner, however if you would like to make a bid beforehand or if you aren't attending the dinner, email your bid to prizes@mgcc.co.uk. 
---